I am writing this from a Korean Spa.
JeJu.  It's really the only way to recover from a 5K!  I also used it to recover from Tough Mudder.
No, there isn't a happy ending.
The race was the Free to Breathe 5K.  It was a very, very hilly race through an Atlanta neighborhood called Virginia Highlands.
Despite the humidity and hills, I nailed a PR!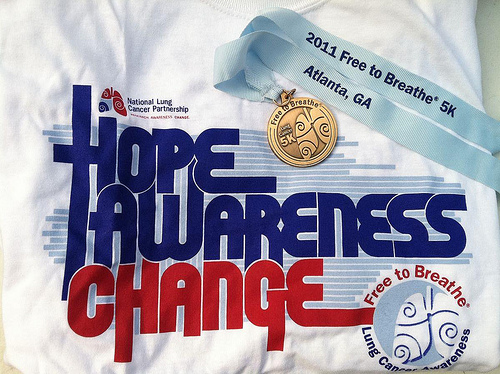 Stats:
Distance – 3.14 miles
Time: 23:06
Average Pace – 7:21
1st place in my age group and 5th overall!  The fastest female finished in just over 19 mins.  Crazy fast.
Which clearly deserved a hearty breakfast from Osteria with my friend Jessica.
The omelet was good, but the grits were icky soupy.  In my omelet: red pepper, onion, spinach, basil, and a side of pomodoro sauce.  YUM.
***
Back to the sauna I go!
What are you doing this weekend?
Can any of you run a 19 minute 5K?  How?!