Atlanta's Food & Wine Festival is my frenemy.
It knocks me down, and still I come back for more.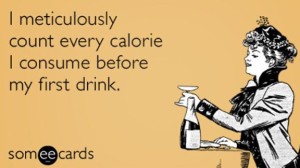 It's not just the wine talking though!  Its the food.  It's #strangebutgood, it's perfectly executed, it's stuff you've never imagined… it's the Atlanta Food & Wine Festival.
Here is just a fraction of the goodness we sampled over 3 days.  Some of it I couldn't slow down enough to photograph.  I can't even believe there is so much fabulousness in the world.
1. Smoke Fried Chicken with Sriracha Syrup & Bacon Cornbread from One Hot Mama's in Hilton Head, SC
2. Frito Pie (brisket chili, cheese, and Fritos… it's oddly delicious) from Fox Bros. BBQ in Atlanta
3. Sesame Lamb Ribs from Bacon Bros. Public House in Greenville, SC (best ribs of the weekend!)
4. Wine penis… I know it had a more proper name, but that's all I can remember 😉
5. Brisket, mustard seed deliciousness, sweet chili, and a brush of mustard from Smoke in Dallas, TX
6. Tamale in a mini-skillet (so cute, but I can't remember who did it!)
7. Artichoke Tabbouleh with sprouted chickpea & lentils from Metropole in Cincinnati, OH
1. Duck Fat Caramels from Olive & Sinclair
2. Dill Pickle Chicken Rinds (which we dubbed "chicken bacon") with Pimento Cheese from Proof on Main in Louisville, KY
3. Crostini with whipped PORK BUTTER and Meyer lemon sea salt from Cured in San Antonio, TX
4. Bourbon Nib Brittle from Olive & Sinclair
5. (Vegan) Peach Slider, Raspberry Sprinkle, and Maple Bourbon Buttermilk doughnuts from Revolution Doughnuts in Atlanta
6. Indian Pancakes from Chai Pani in Atlanta and Asheville
7. Frozen Milk Custard with beets and a cookies crumble (I wish I could remember who made this because it was incredible!)
8. Naked Pig Beer from Back Forty Beer (best pale ale I've ever had)
9. Banana Pudding.  Just yum.
The last pic is from Sunday morning's "Rise & Shine" class.  Aaron Deal, Executive Chef at The River and Rail in Roanoke VA, and Lionel Vatinet, Master Baker & Owner at La Farm Bakery in Cary NC, led the class.  Deal prepped Croque Madame while Vatinet gave us bread making tips.  I was closer to the egg so I missed a lot of the bread… but I didn't miss the lesson of the day from Vatinet (even funnier in his thick French accent):
What's the difference between Croque Monsieur and Croque Madam?  Madame has TWO eggs.
Tee hee. 😉
The egg on the Madame was a quail egg.  The quail farmer was there to help crack the eggs!  They had a special scissor tool that helped to shell them.  I didn't realize it, but quail eggs are thicker than regular eggs.  If you don't have the special tool, you'll need to cut around the top with a sharp knife to open it.
Another learning was about getting the eggs out of the pan.  Deal used a small cookie cutter to remove and plate the perfect orbs of #yolkporn glory.
I have to praise the tender house-made ham and the impossibly light, airy goat chevre.  It was a texture party with the egg and Vatinet's lightly toasted bread.  Vatinet also brought his white chocolate bread.  If you ever get the chance to taste it… run, do not walk.  It is one of the best breads I've ever had. 
---
So… I know I said on last week's WIAW post that after my Swiss vacation gluttony I'd be back on track… but you understand why I had to go rogue again.  Next week, I swear! 😉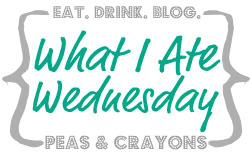 Check out Jenn's blog for everyone else's delicious creations!
***
Blend is just 2 days away!!!  Who's going?
Do you have a frenemy?
Have you ever had a quail egg?