Seasonal baked goods are worth a cheat meal.
As if I need an excuse…
When a friend brought me figs from her dad's yard, I knew exactly what I was going to do with them.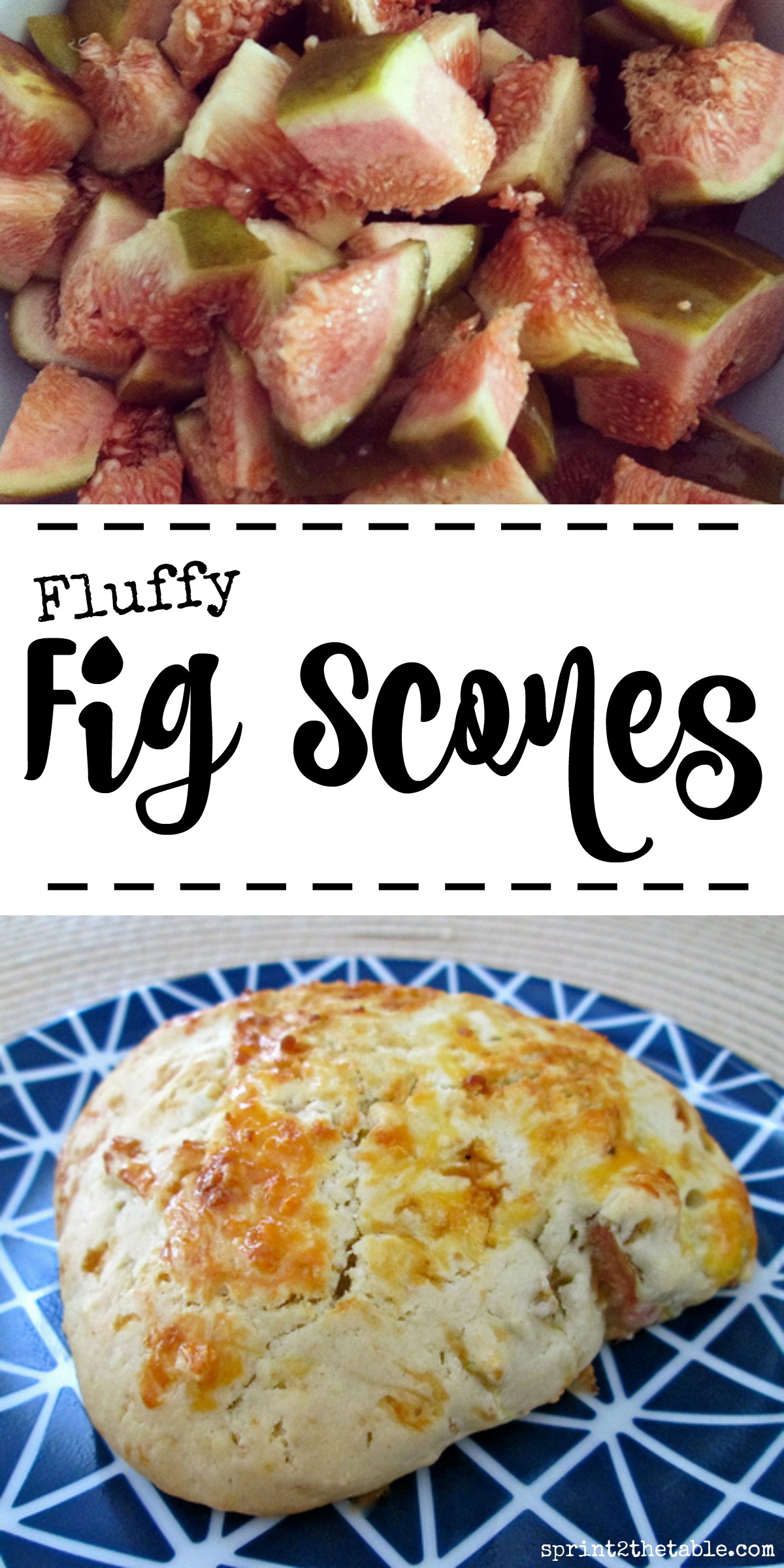 You could use dried figs to make these scones, but why?  The juicy sweet fruit-candy is plentiful right now.
This recipe for fig-laced scones is one of my all-time favorites.  I make a batch once a year when figs are in season… it's self-preservation, really.  If I make them, I eat them.
Over time I have lightened the recipe up a tad, but not to the detriment of taste or texture.
These are not your typical dried out coffee shop scones.  They are quite moist, flaky, and full of rich figgy flavor.  These free-form scones could masquerade as a muffin top in a pinch.
To sweeten these I used some "real" sugar, but also incorporated a NuNaturals Stevia blend.  Using a mix rather than replacing all of the real thing avoids any problem of aftertaste.
Maple extract is another great addition – you can achieve that rich maple flavor without having to add sugary syrup.  If you don't have maple extract, try adding a vanilla or almond extract.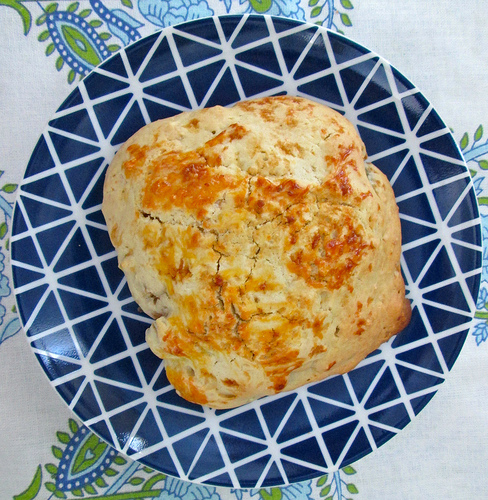 If you make these now, you'll have them ready to eat while you cheer on the 4th of July race-runners.  Or to inhale after YOU run your own race.  I'll be cheerleading for the world's largest 10K with one of these and a cup of coffee in hand.  Stupid knee injury.
---
Fluffy Fig Scones
Prep Time: 15 mins
Cook Time: 20 mins
Keywords: bake breakfast brunch snack figs spring summer
Ingredients (14 scones)
4 1/4 C all-purpose flour
1/2 C sugar
1/4 C NuNaturals Fiber Baking Blend (or more regular sugar)
1/2 tsp salt
1 tsp baking powder
1/2 tsp baking soda
1 stick (1/2 C) salted butter, cut into 1/2 inch cubes
1/2 pound fresh figs (~6 large)
1 C buttermilk (I made mine with just under 1C almond milk and 1T lemon juice)
1/2 C heavy whipping cream
1/4 C unsweetened apple sauce
1/2 tsp maple extract
1 egg yolk
1 T cream
Palm (or raw) sugar for sprinkling
Instructions
Pre-heat oven to 400 degrees.
Mix the dry ingredients, then cut in the butter until you have pea-sized pieces. I find it's easiest to just use my (clean) hands to do this.
Once combined, dice up your figs into 1 inch pieces and toss them in with the dry ingredients/butter mix.
Add milk, cream applesauce, and extract and briefly stir, just enough to bring the batter together. Do NOT over-mix.
the batter is moist, so I just make these free-form scones. Scoop ~1/4 C blob of the batter onto a parchment-lined baking sheet.
Mix together your egg yolk and cream to form a wash. Lightly brush the scones with the egg wash and sprinkle with sugar.
Bake for 20 minutes, until golden brown.
***
Totally off subject, but I laughed so hard when a friend posted this on Facebook that I have to share:
"NBC Gymnastics Trials Announcer: 'This young lady has certainly turned into quite the confident beam-worker.'
If I said that about a 14 year-old girl, I'd be arrested."
What are your plans for the 4th?  Any race-runners?
What is your favorite scone flavor?