It's been a crazy, crazy week. 
Here are 5 things I've been meaning to share with you, but just ran outta time…
1. Blend Retreat Recap Round-Up
The hardworking organizers have collected all of our recaps (click here for mine) on the Blend Retreat in Boulder, CO!  Check them all out by clicking here.  There are some great ladies in this group  you might just discover a new favorite blog. 🙂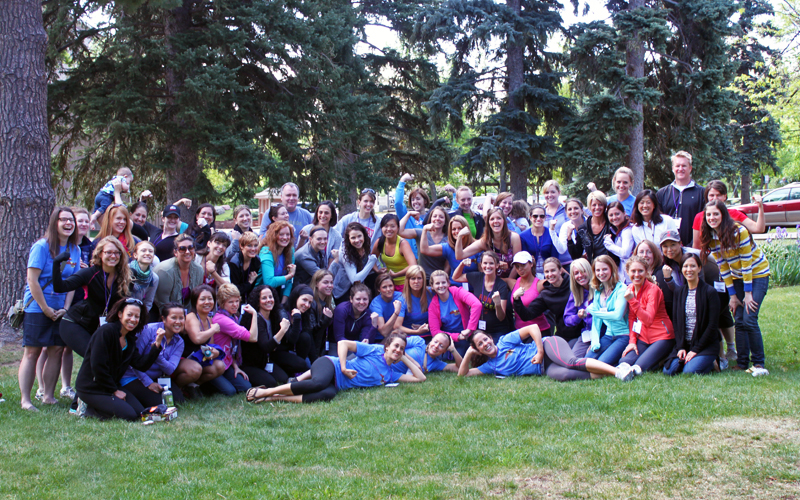 2. Protein Peanut Butter Sauce
I've been using peanut flour to slather my baked (errr… frozen….) goods lately.  It's also good by the spoonful.  Not that I would know.
Protein Peanut Butter Sauce
1 T peanut flour
1 scoop vanilla protein powder
1/4 C almond milk
1/4 tsp maple extract (or syrup, to your liking)
1/4 tsp cinnamon (optional, I just love cinnamon)
1-2 drops liquid Stevia
Shake of salt
Mix it together and pour it over the treat of your choice!
3. Coconut Noodles
One more Food & Wine Festival mention then I swear I'll shut up.
Saturday I attended a session with Bryan Voltaggio (remember Bryan and his brother, Micheal, from Top Chef?).  they have a restaurant in Maryland called Volt.  If I'm ever in the 'hood, I will be sure to stop by this place.  Dude made a funked-up version of strawberry short-cake.  He MICROWAVED the cake (I thought only bloggers did that?!).  Then he made a granola with strawberry puree and a mini ice cream-coconut doughnut with dry ice… but the coolest part…
He made noodles from coconut and agar agar using syringe and a piece of piping!  Check out the noodle-pushing-through-a-syringe shot in the top right pic below.
It's things like this that warrant the glowing praise our fest received from Josh Ozersky of TIME and Every Day with Rachel Ray:
"There are a lot of food festivals these days. There is a very classy one in Aspen; there is a rocking one in South Beach… having just got back from Atlanta, I am ready to say that there is only one indispensable event, and that is it. The reason is obvious: the south is the new capital of gastronomy in America."
4. I have an addiction.  
I wasn't home long enough to warrant a full grocery store trip (I'm actually writing this from the Sky Club right now), but I HAD to stop to buy this mid-week: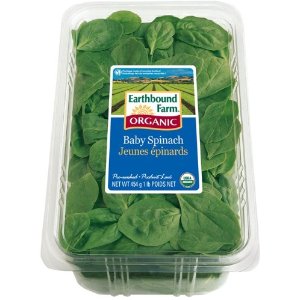 Green smoothies are my crack.  And that's not whack.
5. Stand up and WALK!
Lastly, this is the article I will use to convince my boss I need a walking desk.
Gretchen Reynolds, the New York Times Phys Ed columnist recently published a book, The First 20 Minutes, about the effects of a sedentary lifestyle.
The previously recommend 30 minutes of exercise per day may not be enough to ward off the dangers of sitting on your arse at a desk all day.
Reynolds says "Sitting for long periods of time… tends to cause changes physiologically within your muscles.  You stop breaking up fat in your bloodstream, you start getting accumulations of fat."
She suggests that you make it a goal to stand for two minutes every 20 minutes that you're chained to a desk.  Studies have shown that merely standing can have an impact on how your body responds physiologically, even decreasing your chances of getting diabetes!
***
I'm excited for sleeping in, a hike date, and 2 softball games this weekend!
What are you looking forward to this weekend?
Do you have a sedentary job?  How do you combat the effects?