Vegas is an expert at teaching me a lesson in "never say never."
Marriage, camping… NASCAR.
We're on an epic camping trip right now.  And by camping, I mean "glamping."  We have an RV complete with stove, shower, and toilet.  Just my speed.
We started in Vegas for the NASCAR, and we'll end in Phoenix for a few Padres spring training games.  Today we're in Page, AZ to see Antelope Canyon.  This is the view I woke up to:
But back to NASCAR.  It was cold.  And windy.  There was CONSTANT 20-45 mph wind.  It sprinkled, but that stopped.  Then there was a dust storm.  It was unbelievable.
The sun did come out for like 5 mins.  During that time it was nice… but I don't know.  It's loud and smelly.  There are a LOT of rednecks.  Rednecks who unabashedly support the KKK.  Who does that?!  NOT OKAY!
We left just before it ended.  Even Vegas admitted she wasn't having fun.  By the end I swore I'd never, ever do it again.  At least we made a side bet and Vegas owed me dinner (plus those martinis 😉 ).  Post-martini I agreed to try ONE more race… as long as she promised warm sunshine.  At least I'll be able to work on my tan. 
In other news, I have mermaid hair.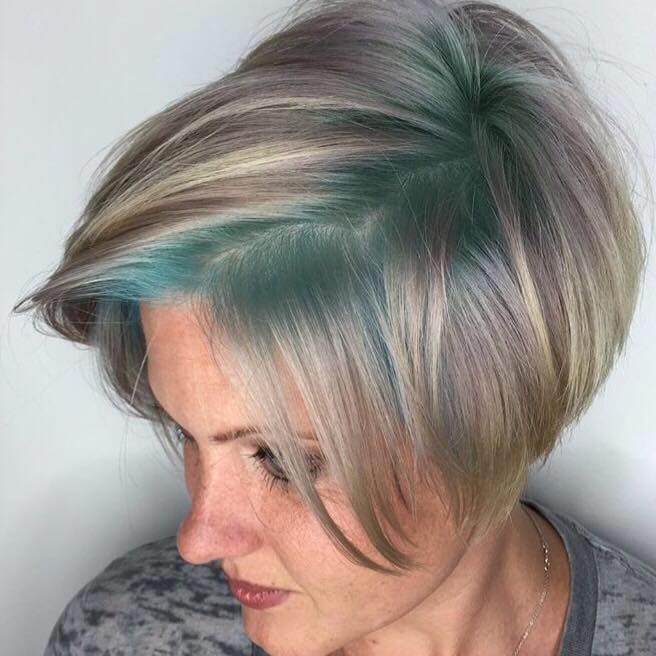 ---
This is actually what I ate during Sunday's NASCAR adventure.  Read on for my race day of eats, and join in Jenn's WIAW baby right here!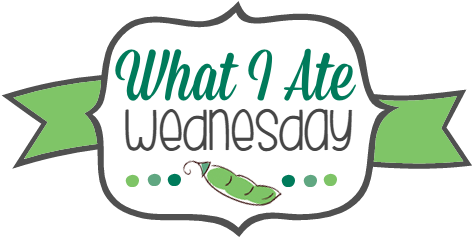 ---
Breakfast:
I took the ingredients for our morning cocktail with us.  Even Vegas has become addicted!
Then it was on to breakfast-ish.  We weren't really hungry after an epic dinner at Carnevino the night before… so I settled for some rice cakes and PB.
Pre-Game:
When in Rome…
Lunch:
This was a NASCAR meal.  I ordered BBQ chicken over rice.  They gave me teriyaki.  It was disgusting.  We split curly fries.  Also gross.  There were a few Jack and diets.  It was necessary.
Dinner:
I bet Vegas that Danica Patrick (Vegas' favorite driver… admittedly a hottie) would finish behind Carl Edwards (the only other driver whose name I knew).  I won – Carl finished like 3 spots ahead of her – so Vegas had the privilege of buying me dinner. 🙂
We decided to check out a new spot – Cleo – in the SLS casino.  It was SO good!  Mediterranean food – hummus, veggies, kababs (that I completely forgot to take a pic of), and flourless chocolate cake.  Plus wine.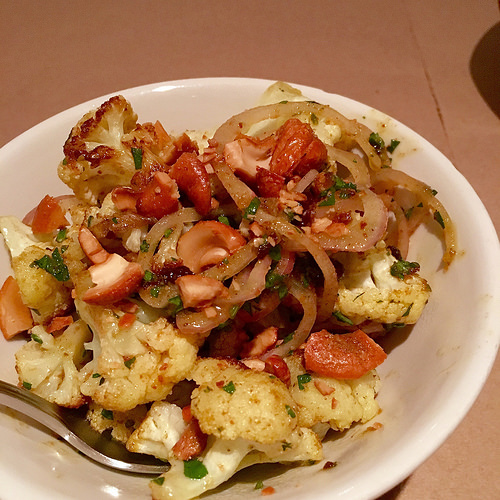 Then Vegas and I learned to play Craps.  I'll leave the rest of the night up to your imagination…
---
***
Antelope has made up for NASCAR.  Check out the IG pics…
Have you ever been to a NASCAR race?
Do you enjoy Fireball?