I've never had a Shamrock Shake.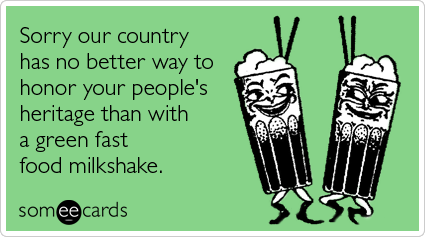 Out of curiosity I want to try one of the "healthy" Shamrock Shakes everyone has been posting… but I really don't like mint desserts.
This time 2 years ago I was in Ireland!  Time flies… I was there on St. Patrick's Day by accident.  When I booked the trip that happened to be the week I had free.  It wasn't until we were leaving that I realized it was St. Patrick's!  Only me.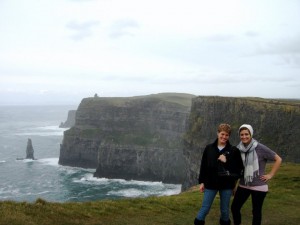 Check out my Top 5 Things to Do in Ireland and the souper spinach-asparagus soup pictured below by clicking here.
Since I don't post on weekends, it seemed that today is the perfect time for an Irish shout out because it's a green-themed What I Ate Wednesday.

Green is my favorite food-color; however, I managed to fail a little at eating food that was colored green.  It was all plant-based though!
---
Breakfast:
Surprise, surprise… I had a smoothie!  Thank god it's getting warmer because my smoothie addiction is only growing as I find more and more things I can thrown into the Vitamix.
I'll be drinking all of my smoothies this week from my trusty Guinness pint glass. 🙂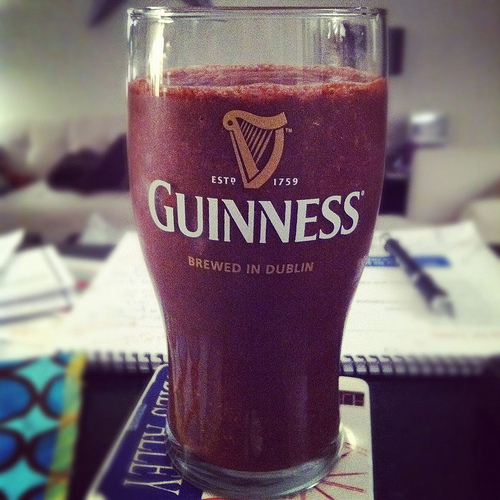 In my smoothie:
Spinach
Raw beet
Carrot
Cucumber
Celery
Flax meal
Ginger
Maca
Vanilla protein powder
Unsweetened almond milk
Almond extract
Stevia
Ice + water
Lunch:
Salad box!  This is such a convenient way to travel – I toss veggies and dressing in a half-eaten container of greens to take to work.  Easy and there are no dishes to clean up!
In my box:
Broccoli sprouts
Broccoli and carrot slaw
Cabbage
Celery leaves
Celery
Spinach
Asparagus
Snacks:
I was bad about picture-taking with all my snacks.  Un-pictured was a kombucha, a sweet potato with nooch, and a handful of almonds.  My Piñata apple did make it (barely)!
A new (to me) waffle was scarfed down as well.  I normally buy the Kashi brand, but I liked this Nature's Path waffle even more!
The actual waffle didn't make it to the camera, but I assure you it was delicious with protein sauce (protein powder, almond milk, cinnamon, and stevia).
Dinner:
Parsnip rice finally happened.  I think I like it even better than parsnip fries!  I enjoyed it with roasted veggies and a cashew-curry sauce that will be posted tomorrow!
***
Doesn't it feel like it should be Friday already?
Vote-begging time! I was honored with a nomination as a "Best Healthy Eating Blog" for the 2012 Fitterati Blog Awards on FitnessMagazine.com.  Not to sound desperate (I'm never going to reach the 400+vote mark, I know), but pretty please click here and vote for me. 🙂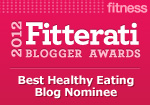 How are you celebrating St. Patrick's Day this year?
Have you ever traveled to a city/country specifically to celebrate a holiday there (other than to grandma's house for Christmas 🙂 )?