If I ever move again, it'll be too soon.
Fully aware I just cursed myself.
We are FINALLY done with moving my mom.  It took 2 weeks and 3 storage units to move out of the house we grew up in.  In 24 hours, mom's new apartment went from this: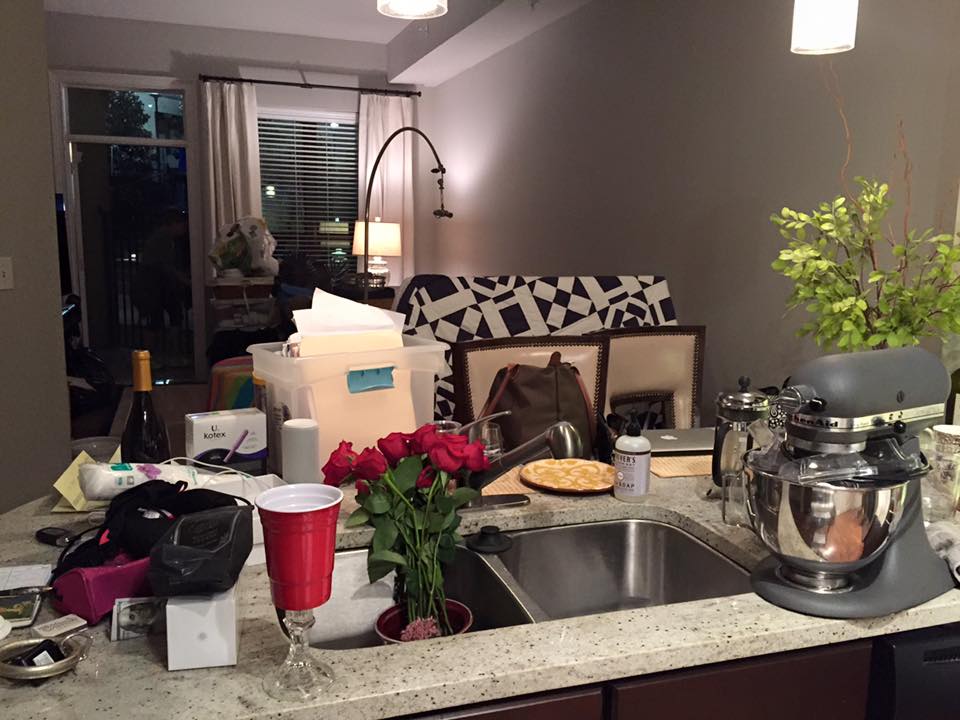 To this: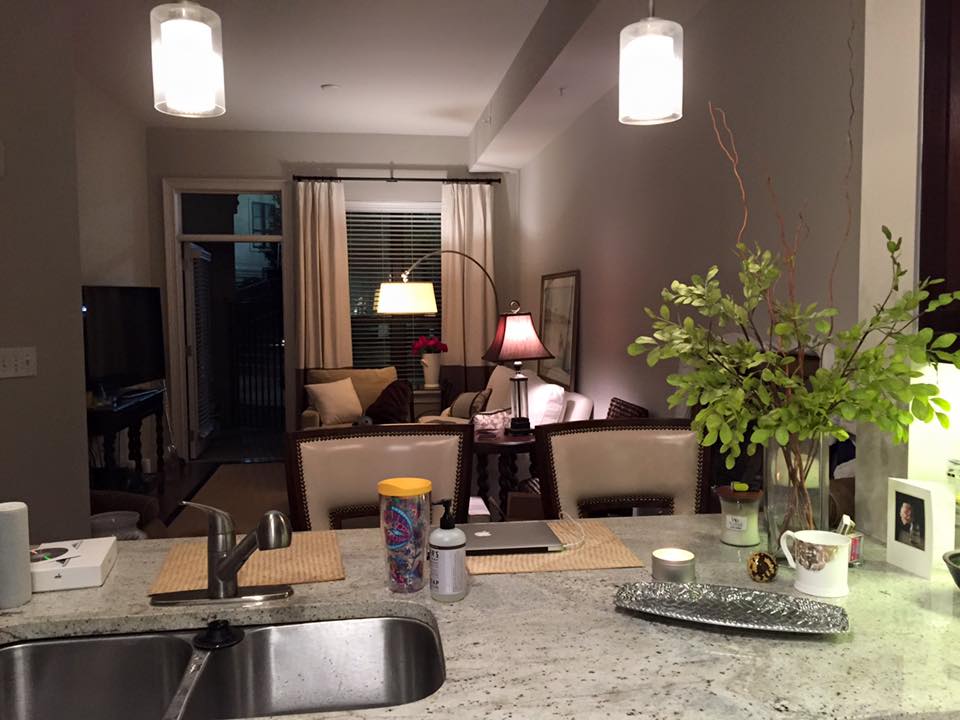 The first dinner at her new residence occurred across the street at our favorite place: Whole Foods.
The love of Whole Foods runs in the family.
The next day we had a nice breakfast.  Mom has gotten me hooked on French Press coffee.
I was excited to try my favorite Atlanta Farm Fresh's new yogurt.  It's a chia greek yogurt with acai, blueberry, pomegranate, and goji.  I topped it with berries and granola.  So.  Good.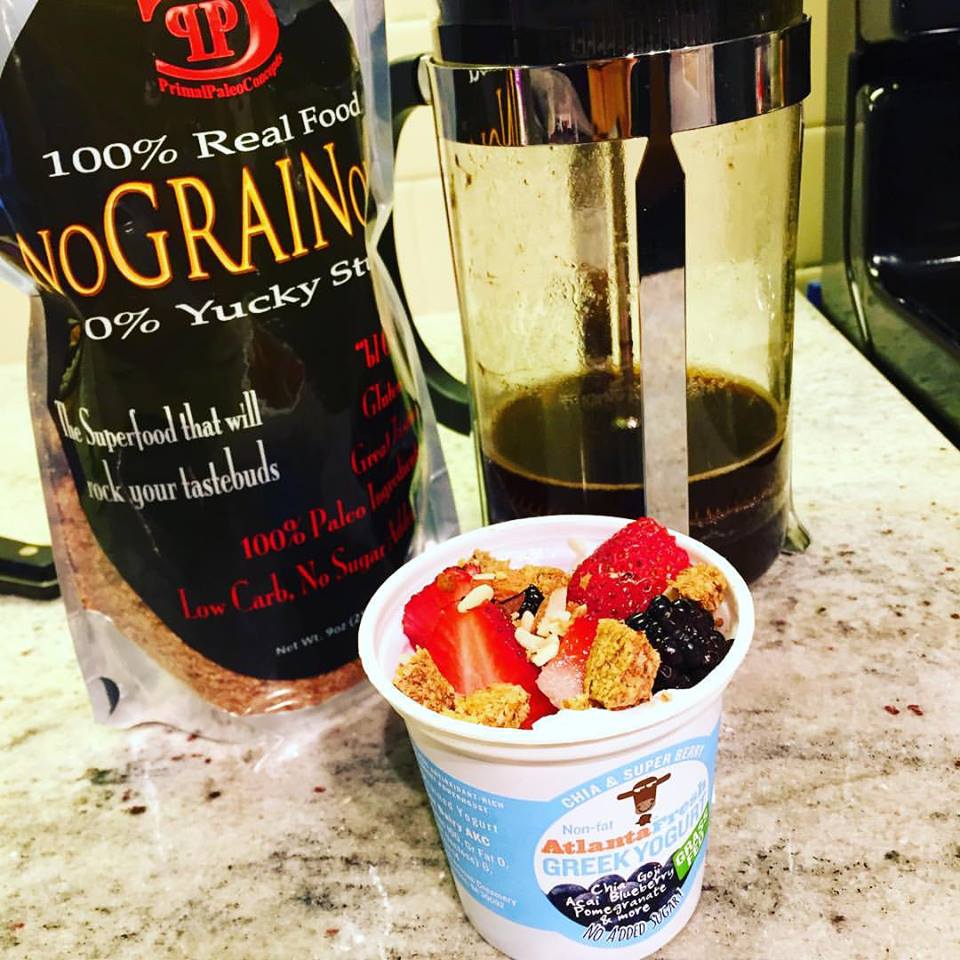 Then it was family workout time!  My little sister and I worked out first, then I took mom back to the gym to give her a workout too.  They are sore now, so I feel like my work here is done.
Madi and I took the obligatory bad ass sweaty face.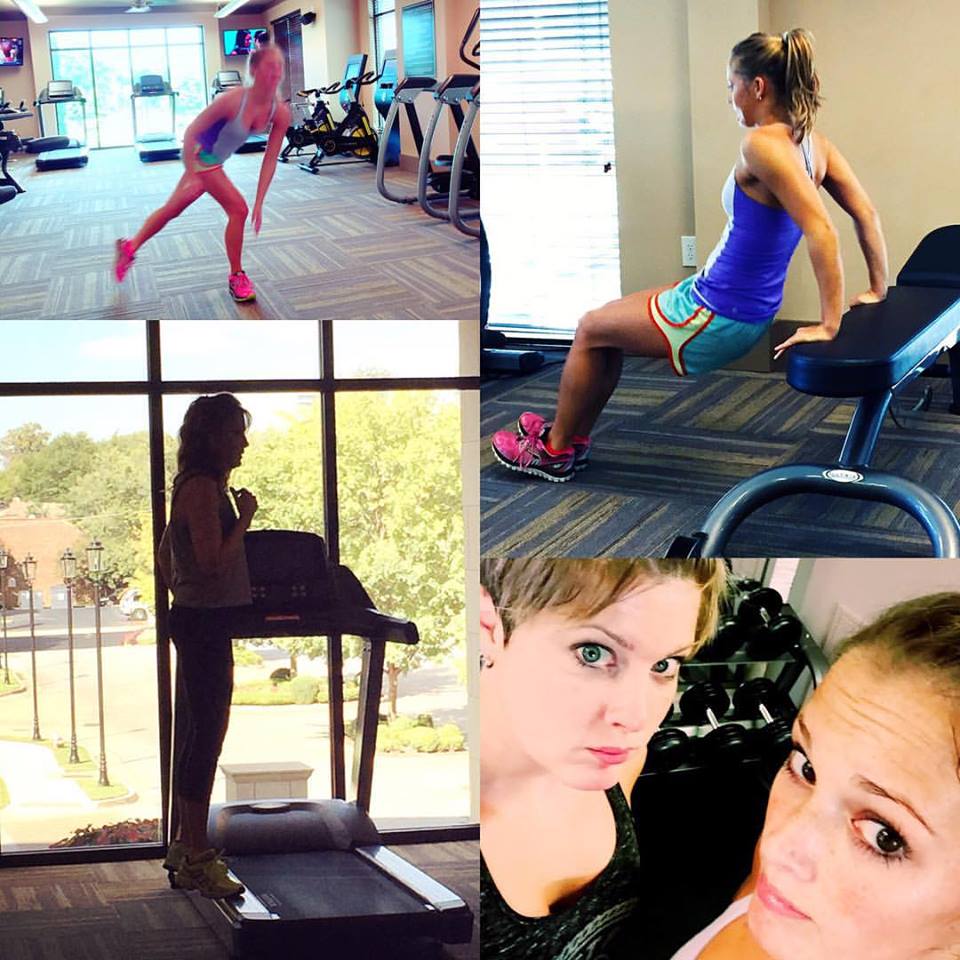 Then we did something I've been craving since the move.  Manicures and pedicures.
My nails were so janky even I was embarrassed… and I'll walk around with some sloppy polish.
This was followed by wine and a tasty dinner with mamma and a friend.  It's been marvelous spending all this time with my family and some old friends again!
***
Maybe now I'll actually be a blogger again… sorry for the MIA!
How do you treat yourself after a hard week?
Have you had French Press coffee?