I have a new addiction.
It involves Vegas, as always. 
The second part of our New Year travels took us to Vegas.  There is a giant conference there at the beginning of every year (CES), which was the "official" reason we went.
I will always be down for a trip to the world's largest adult playground.  Let's be real.

There are so many sights to see… girls dancing on bars, real-live pimp suits, street performers, show girls, cover bands… you can even zip line down Fremont Street (see above)!
We've stayed in several of the hotels in the Fremont area.  The D and The Plaza are relatively newly renovated (including the pool areas) and were pleasant stays.  I will warn you, the walls in The D are THIN.  The Golden Nugget has a mix of renovated rooms and old rooms.  Make sure you get a new one!
I scored prices as low as $39 a night via the Hotel Tonight app.  If you use my referral code – LHALL204 – we BOTH get $25 off our next stay! 😉
I did manage to work out a little.  I hit the hotel gym (which left something to be desired at all of the afore mentioned places) for some lifting and HIIT before taking a jog around the downtown area.  The people watching is too rich to pass up!
But that's not the addiction part (I only wish it were running!).  I've become a poker junkie.  In 3 days, I played in 4 poker tournaments.  I think I spent 12 hours playing.  Seriously.
I finished 2nd in one and 3rd in two others.  The weird part is that I am usually the only female at the table.  I didn't notice until someone pointed it out to me last night.  Not sure if that's an advantage or not… I'm sure all those old dudes think I'm going to flake.
Joke's on them.  I have Big Balls.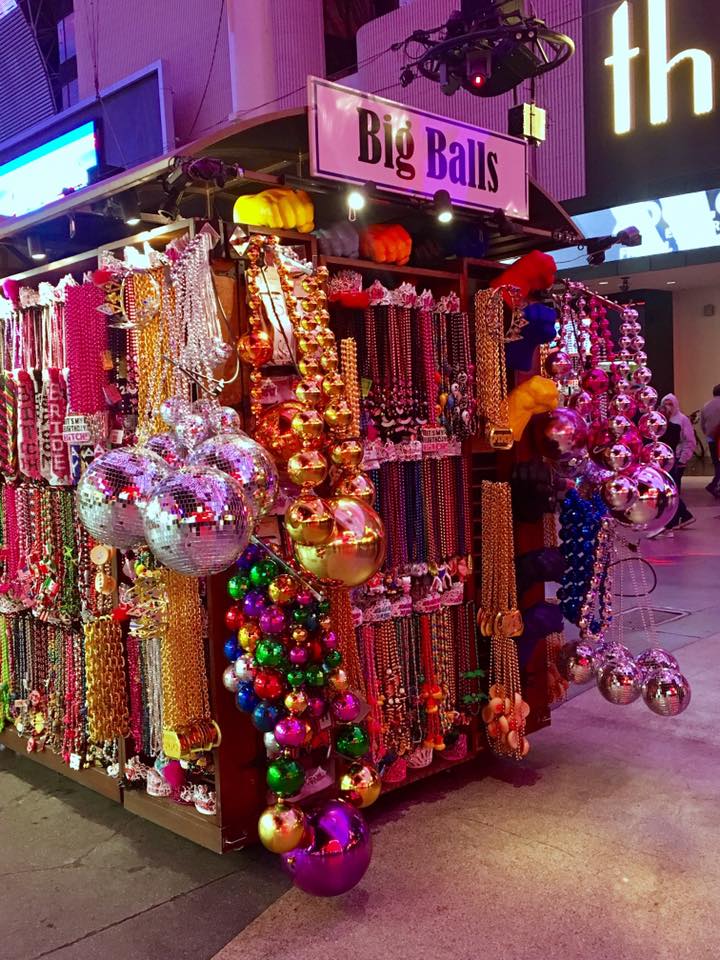 ---
The other awesome thing about Vegas is the food.  Read on for my day of Sin City eats, and link up to Jenn's WIAW baby right here today!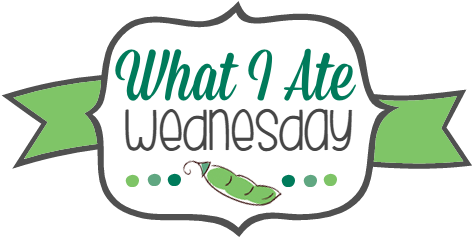 ---
Breakfast:
The usual morning cocktail followed by my vitamin gummies.  We travels with ACV, BCAAs, and vitamins.  It's a must.
Then we strolled down Fremont to Container Park for brunch.  For those who've never been to Vegas, Fremont is the "old" part of Vegas.  It's what you picture when you think of Rat Pack Vegas, and it's my favorite.
They've been revitalizing the area around the famous street and there are some really cool places to explore.   Container Park is one of my favorites.  It's a shopping center built from giant shipping containers.  It has a lot of cute local shops, restaurants, and a huge courtyard with playground.  We had a delicious brunch at a place called The Perch.
Lunch:
I've been stalking following Eggslut's Instagram feed for years.  When we were debating a late breakfast one morning, I requested we pop down to the strip to The Cosmopolitan to try it out first hand.  It was everything.
I had "The Gaucho" – seared wagyu tri-tip steak, cage-free over medium egg, chimichurri, red onions and arugula.  (Pro tip: it normally comes as a sandwich, but they'll make it as a salad at no extra cost.)
As per usual, Vegas had a cheeseburger.  It consisted of ground Angus beef, a cage-free over medium egg, caramelized onions, bread and butter pickles, cheddar cheese, and dijonnaise in a warm brioche bun.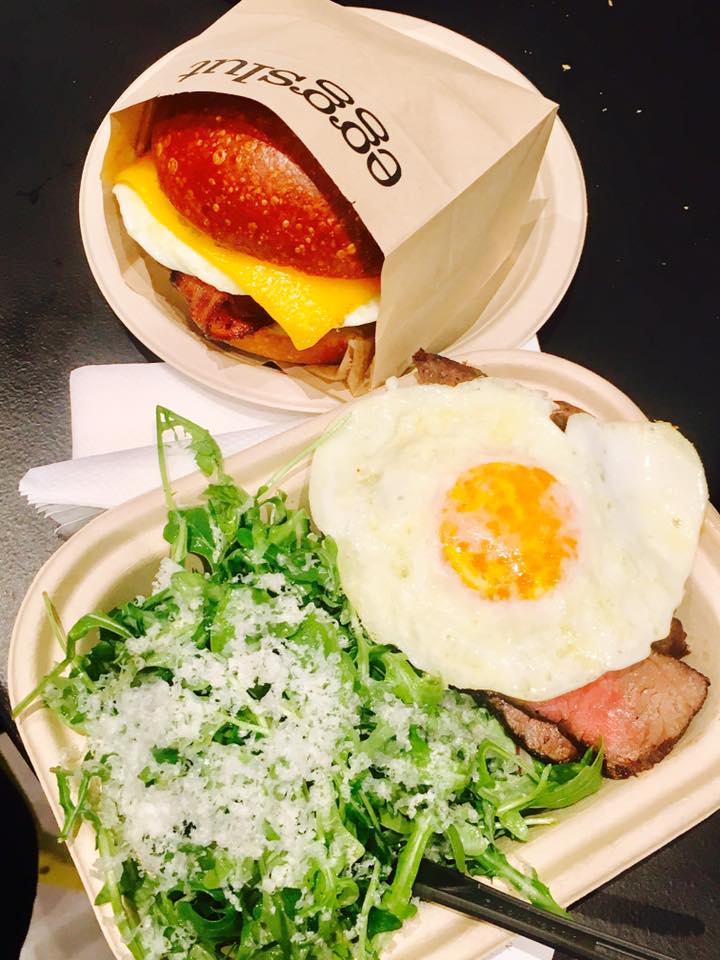 It was all as advertised: egg-slutty deliciousness.  I wish I had video of the yolk bursting out of Vegas' sandwich….
Also delicious is the requisite Cosmo at the Cosmopolitan bar.
Dinner:
When in Vegas, you must experience Oscar's.  It's a steak spot at the end of Fremont Street in the Plaza Hotel and Casino.  It's actually owned by former city of Las Vegas Mayor Oscar B. Goodman.  The full name is Oscar's Beef, Booze, & Broads.  HA!
We started with a martini with blue cheese-stuffed olives, Oscar's signature drink.  After that and a salad course, we moved on to split this amazing spread: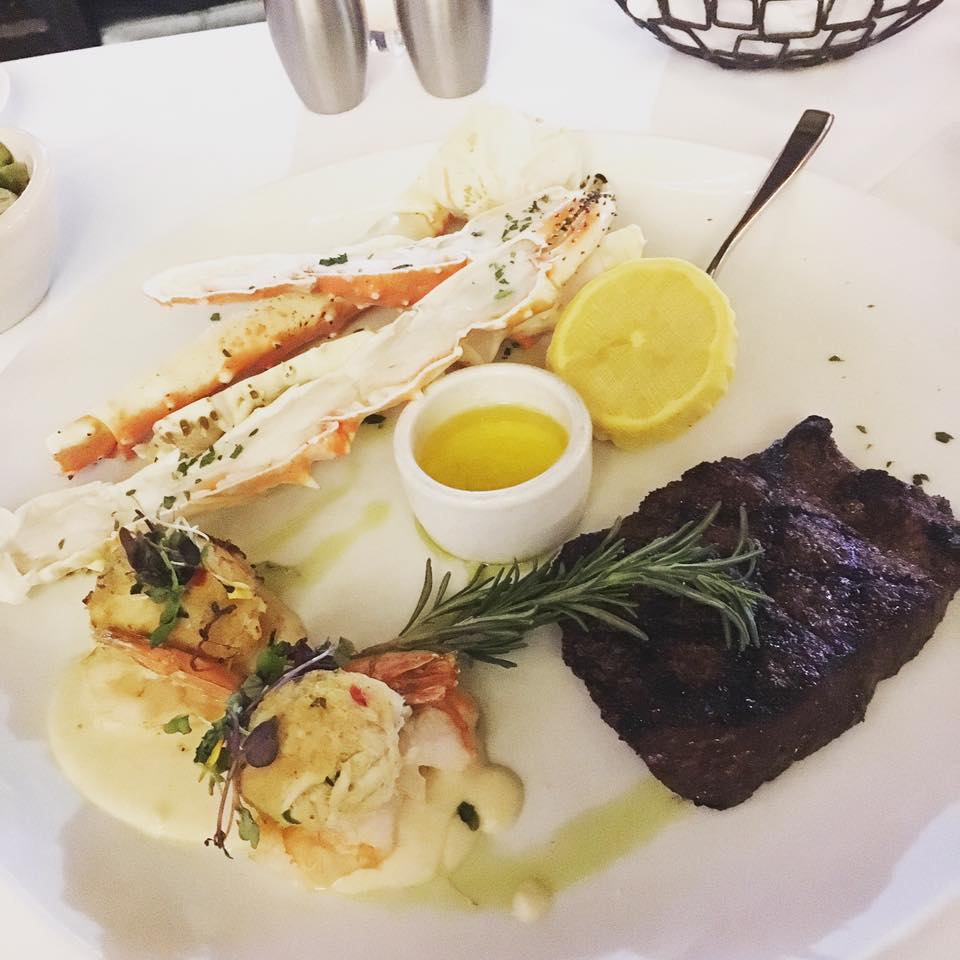 This was their Surf 'n Turf: a ribeye cap steak with stuffed shrimp.  We added crab legs.  The plate was huge but *somehow* we managed to eat every bite.  There was also wine involved.
Plus a free slice of cheesecake for dessert.


***
Back to reality this week.  I swear I'll post something healthy soon.
When was the last time you were the only woman at the table? 
Have you ever been to old Las Vegas?