Breakfasts are often like dessert in my house.
To be honest, many meals are like dessert in my house… 
Lately something strange (but good) has happened – I've been craving SAVORY breakfasts.  I don't question my body, I just go with it.  Savory it is.
I blame Jenn and her preggo bagel talk for this craving (no, I'm not pregnant too – hahaha).  I used to love everything bagels… but those aren't exactly competitor-diet approved.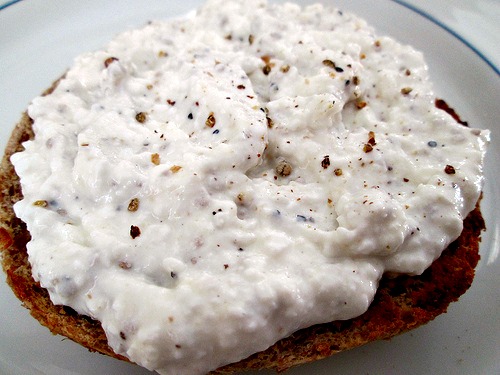 I have learned that to recreate many unapproved foods, all you need are the right spices.  Ezekial bread IS approved, so I used it as the base for an everything schmear.
According to Urban Dictionary, a schmear is:
The addicting trifecta of dried seeds, onion, and garlic tastes just as good in the form of a topping as it does attached to a bagel!
The usual seeds used are sesame and poppy seeds.  Poppy seeds aren't something I keep on hand, but in a particularly inspired moment I added chia seeds instead!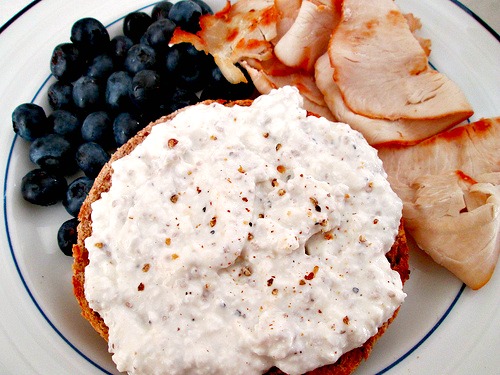 A good schmear must be creamy.  I achieved the cream-factor by blending up cottage cheese with my everything flavors, giving this spread a giant protein punch!  Out of curiosity I used Two Foods to compare the nutritionals for generic cream cheese and cottage cheese.
I knew cream cheese wasn't exactly a health food, but whoa… cottage cheese, for the win.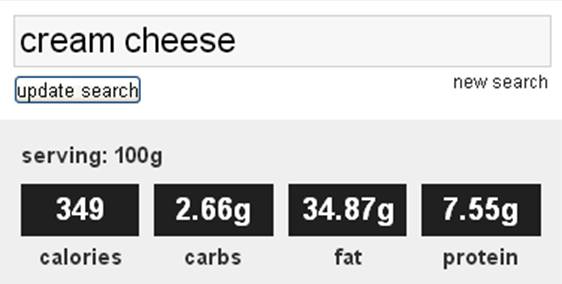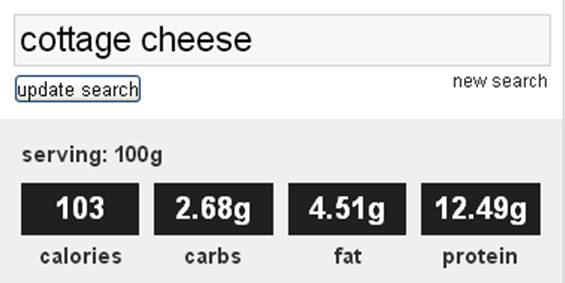 Toast up a slice of your favorite healthy bread and guiltlessly schmear everything on!  For sides, I pan-heated some no-salt deli turkey and had a side of blueberries (the craze continues).
---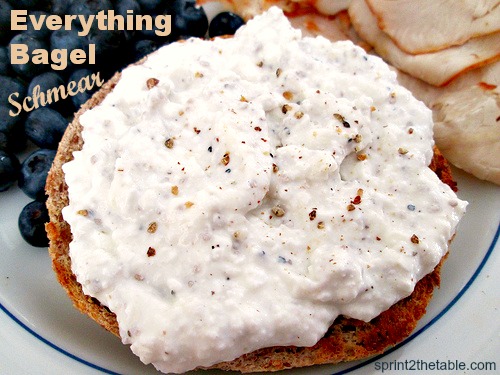 Everything Bagel Schmear
1/2 C no-salt cottage cheese

~2 tsp liquid (I used unsweetened almond milk)
1/4 tsp onion powder
1/4 tsp garlic powder
1/4 tsp black pepper
1/4 tsp butter extract
1 tsp chia seeds
1/2 tsp sesame seeds
In a blender, combine cottage cheese, liquid, onion powder, garlic powder, pepper, butter extract, and 1/2 tsp chia seeds.  Blend until smooth, adding more liquid if needed.
Add remaining chia seeds and sesame seeds.  Stir to combine.
Schmear your bagel or muffin and enjoy!
Makes 2 servings.
***
This everything bagel spice blend has so many possibilities… my mind is churning!!!
What is your favorite bagel schmear?
What was the best part about your weekend?  I got a 85 minute sports massage!