My mom and baby sister are here.
Watch out San Diego! 
I haven't seen my family since leaving Atlanta in February.  I've been looking forward to having my mom and one of my sisters here for weeks!  Naturally, the first thing I did way try to kill them with an 8 mile hike in 90 degree temps.
We went up to Potato Chip Rock with some friends.  I wasn't expecting it to be quite so hot and one bottle of watch each wasn't enough.  Vegas and my mom were about to shoot me.  My sister tried to steal my water.  But we made it to the top!
Mom will kill me for saying this… but the woman is 57 and she did that hike like a boss.  I hope I'm in that kind of shape when I'm her age!
I tired to make it up to them with a beach trip to La Jolla.  It was fun… until it rained.
It NEVER rains here.  Of course when my family is here not only does it rain, but it stormed – complete with thunder and lightening.  So weird.
Thankfully, it only lasted about half an hour and it back back to sunny SoCal.
It's almost even prettier after the rain!
---
This WIAW is food I shared with my family.  We're trying to eat our way through San Diego.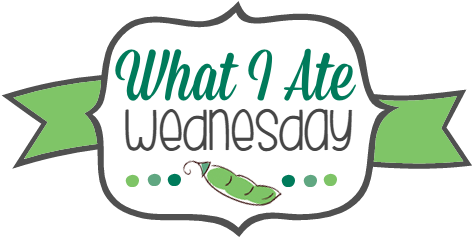 Read on for my eats, and then check out Jenn's blog for everyone else's delicious creations!
---
Breakfast:
I had the usual morning cocktail and morning sludge.
Breakfast was all local.  I made scrambled farm eggs with local veggies and herbs – green and yellow zucchini, spinach, basil, and dill, plus some raw sheep's milk cheese.  I also toasted some seed bread from the farmer's market with bacon spread and we had a side of sliced nectarines.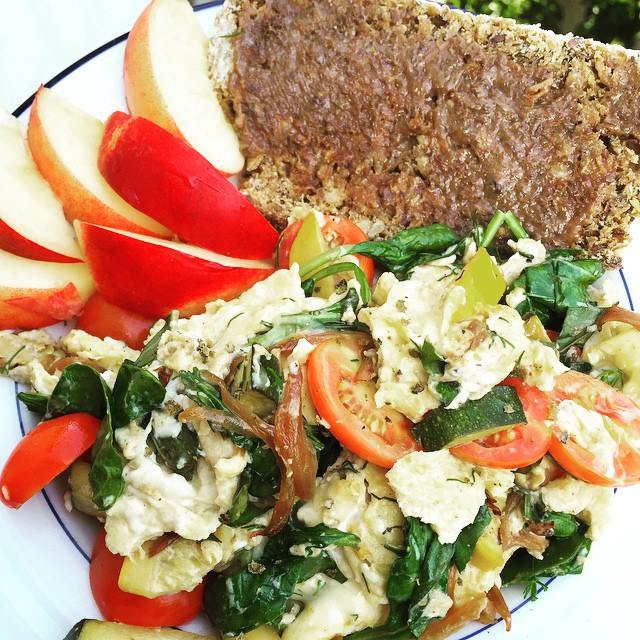 Lunch:
For lunch we went to one of my favorite seafood spots in La Jolla, El Pescador.  They have a huge counter for freshly caught seafood.  You choose what you want to how you want it prepared.  You have have it as a taco, over a salad, blackened, as a plate with rice and veggies… any way you like it!
We started with shrimp and octopus ceviche:
Then we had tacos.  Mine was scallops with avocado.  I love all the fresh cabbage too!
Extra sriracha, obv.
Dinner:
We represented Atlanta at San Diego's Juniper and Ivy, an amazing restaurant in Little Italy whose chef/owner is from Atlanta.  I've been eating Chef Richard Blais' food for years and he has yet to disappoint!  (You may remember him from Top Chef.)
So.  This is a little #strangebutgood.  But Holy wow.  They are doing some amazing stuff there.
Clockwise from the top left:
Charred sugar snap peas with espelette dressing, mint, and cotija cheese

Toasts: fig with burrata, fermented honey, and marcona almond and carne crudo asada with quail egg, cotija, and jalapeno
Biscuit with fois gras butter

Octopus with black baba ghanoush, crispy chickpeas, pickled peppers, and sweet 100 tomatoes

Heirloom tomato with feta ice cream, arugula pesto, breadcrumbs, pine nut, and banyuls
Baja stone crab meat with mango nectarine and corn a la pancha
Scallop casino with pork belly and breadcrumbs
Morel mushrooms with green garlic aioli and beer powder
Deviled eggs – the base was egg white meringue (?!) filled with yolk mousse and mustard caviar seed
It's hard to choose a favorite.  Those deviled egg meringues we so cool.  The tomato with feta ice cream was an incredible texture and flavor contrast.  And the morels were perfection.  But that yolk porn though…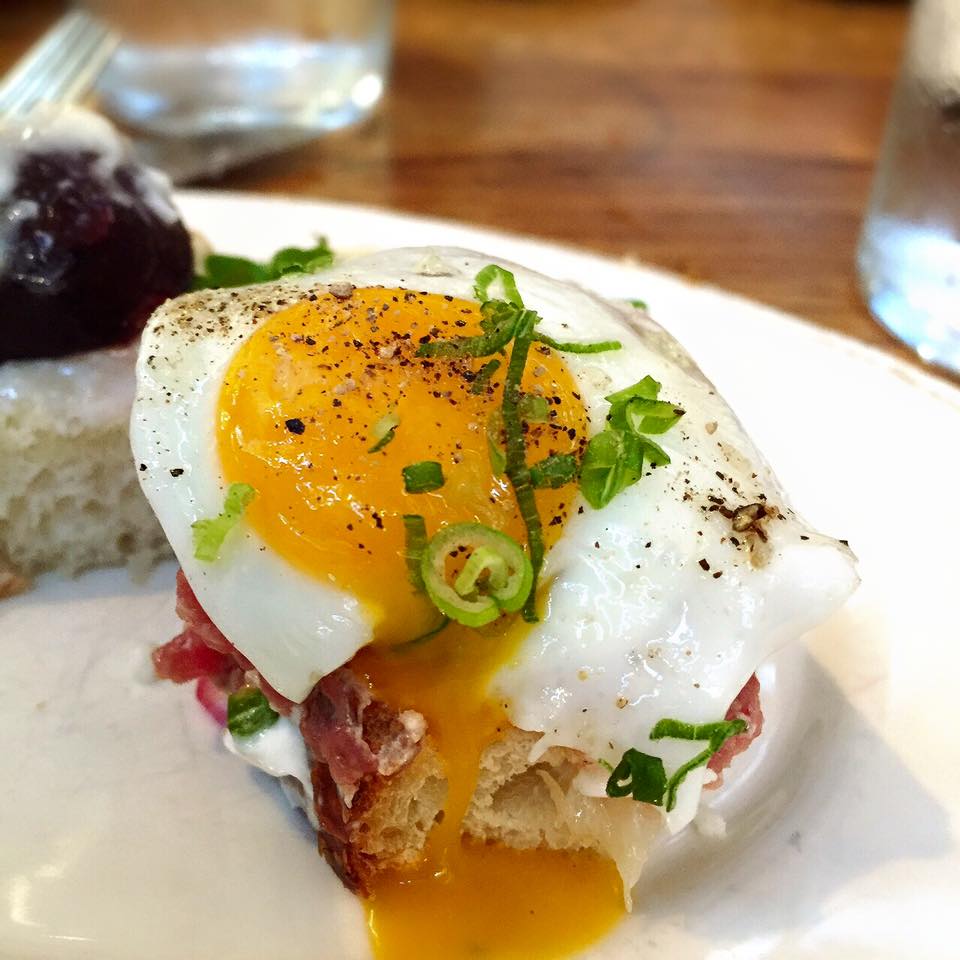 And… Carly came!  She just moved to SD too.  I'm so glad to have another blogger-friend right down the street!  She fit right in my my family craziness.  There were drinks and more drinks… by the end of the meal we were BFFs with the restaurant staff.
We can't forget dessert.  The left is crispy pretzel bits with butterscotch, dark chocolate ice cream, and pecans.  The right is a yodel with devil's cake, white chocolate, and hazelnut brittle with a hot chocolate pour over (done table-side).
Brown food sucks to photograph, especially in the dark.  Trust me when I tell you it was incredible.  They were both that addicting combo of sweet and salty.  Melt-in-your-mouth fabulous (that's what she said).
***
I'm really sad they're leaving tomorrow… but Vegas and I are trying to convince mamma to move.
What's the coolest restaurant meal you've ever had?
Do you hike?  Does your mom hike?