Egg muffins with turkey sausage and asparagus are easy to make and even easier to eat!  They can be made ahead of time and reheated for the perfect grab and go breakfast.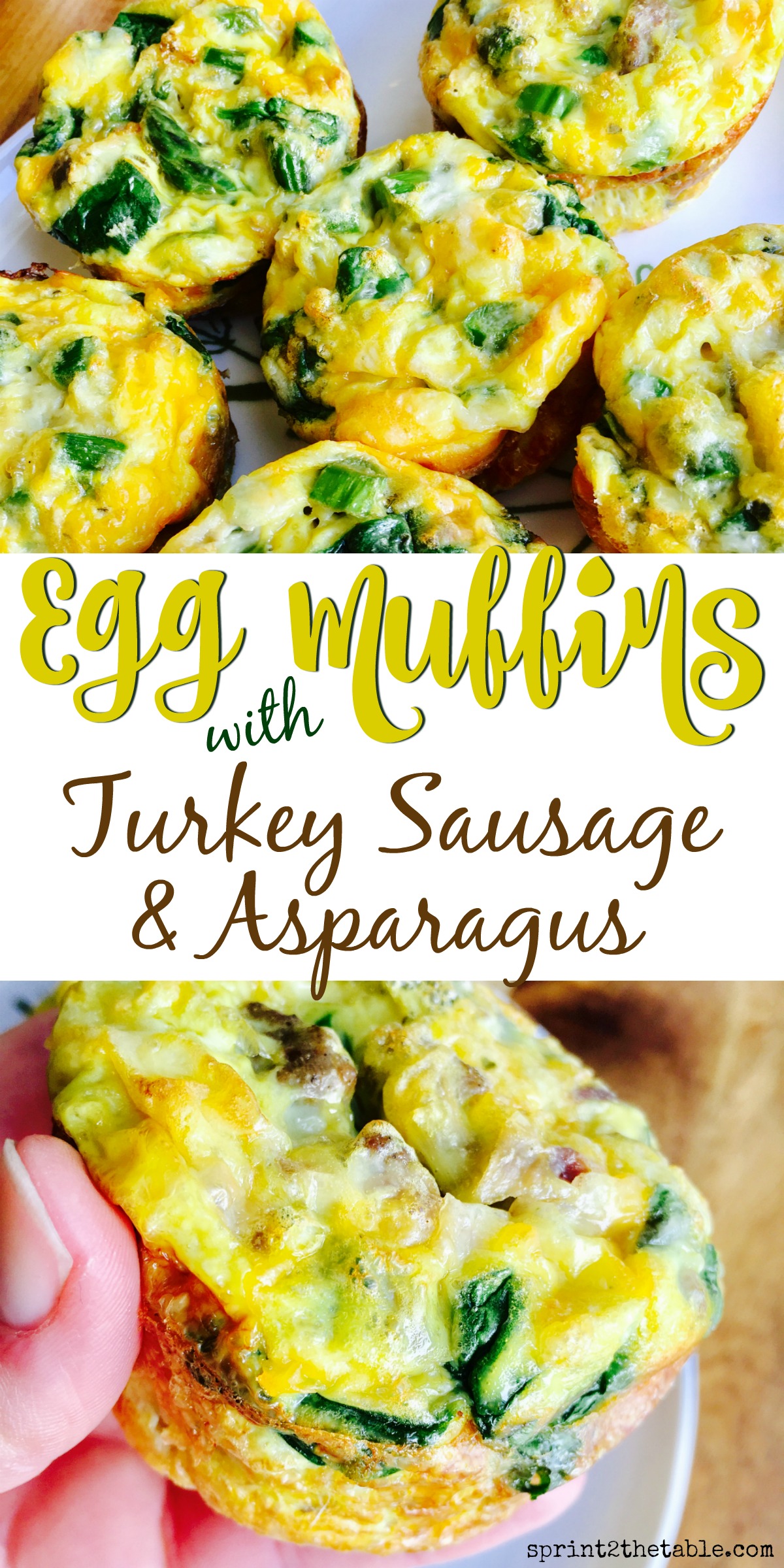 Are you a frittata fan?  If so, you will love these egg muffins.  They're like egg frittatas, just smaller and more portable.  These are made in a muffin pan, so everyone gets their own mini frittata.  Sharing really is overrated.
I added lean turkey sausage, sent to me by the awesome crew at Jennie-O.  Their lean sausage has just 5 grams of fat per serving!  Sausage is one of those things I never buy, but for no good reason.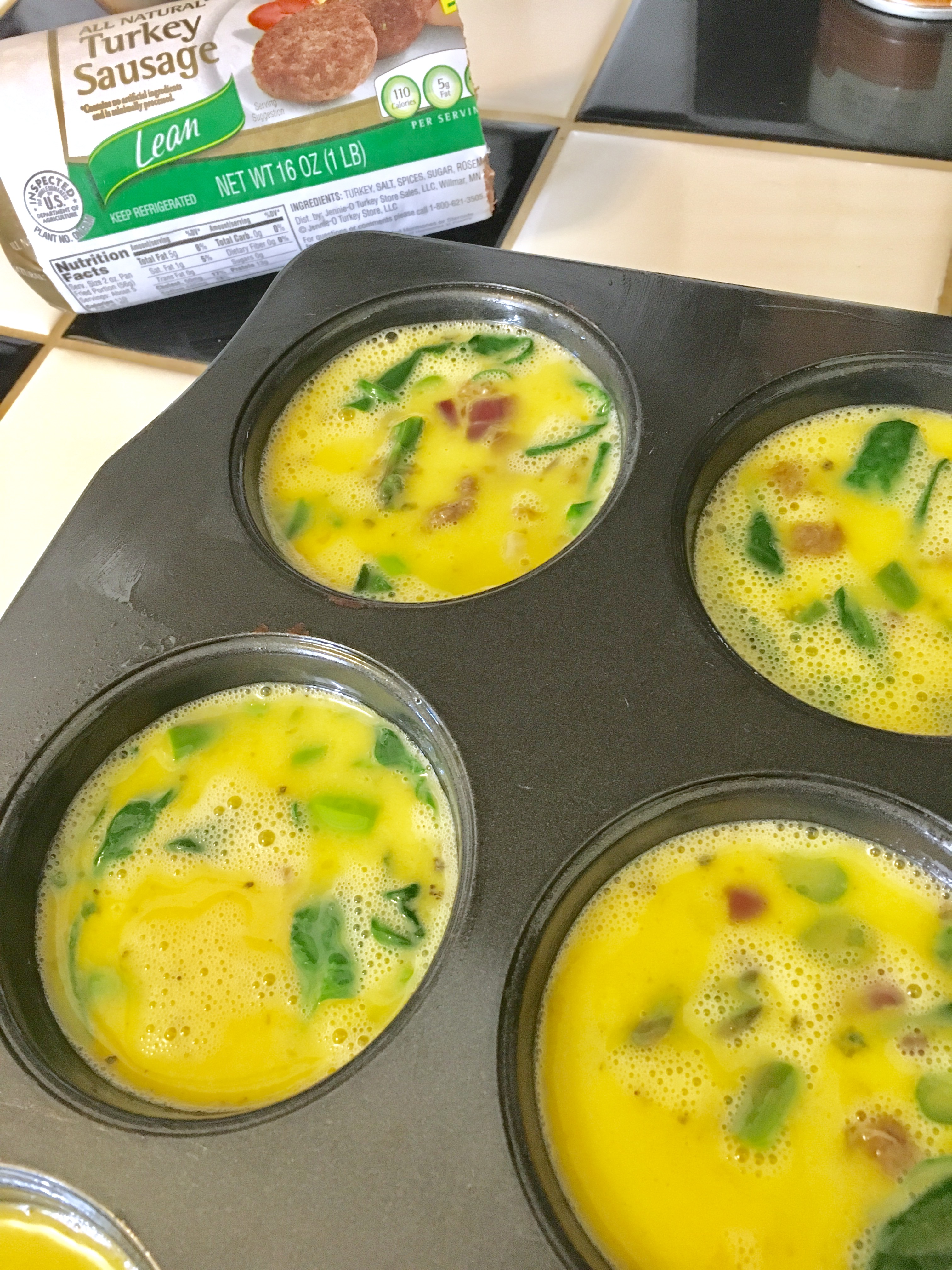 This sausage is so flavorful that the only seasoning I added to the frittata was black pepper.  Also in my frittata was asparagus, spinach, onion, garlic, and cheddar cheese.
The best part about these by far is how easily customizable they are.  Mix things up by using your favorite veggies, cheese, or whatever you have on hand!  This recipe is very flexible… and GREAT for leftovers!
Back in 2011 (which seems like another lifetime ago) I was making these all the time.  I had to look back at my original recipe.  It had red bell peppers and goat cheese.  That's a combo that'll be happening again soon!
Egg Muffins really are the perfect breakfast.  You get your protein, veggies, and dairy all in one little muffin!  They're a great addition to your meal prep; just reheat them in the microwave for 30 seconds on your way out the door.
---
Egg Muffins with Turkey Sausage and Asparagus
Prep Time: 15 mins
Cook Time: 20 mins
Keywords: bake breakfast brunch gluten-free low-carb soy-free sugar-free egg asparagus turkey sausage cheese
Ingredients (6 muffins)
3 oz lean turkey sausage
1/4 C chopped red onion
1 large garlic clove, minced
1/2 C asparagus
1/4 C fresh chopped spinach
6 eggs
1 T water
Salt & pepper, to taste
1/4 C shredded cheddar cheese
Instructions
Preheat oven to 350 degrees. Grease a muffin tin and set aside.
Cook the turkey sausage over medium heat, breaking it up into small bites. Transfer to a plate, then add the and onions, garlic, and asparagus to the pan. Sauté over medium-low heat until tender, ~ 5 mins. When almost done, stir in the spinach. Cook just long enough to wilt leaves, ~1 min.
Remove from heat. Allow to cook slightly.
Meanwhile, scramble together eggs, water, and salt and pepper in a medium bowl. Fold in the turkey sausage and veggies.
Spoon the mixture into the muffin tins. Distribute cheese equally between each muffin cup.
Bake egg muffins for 20-25 mins, or until the muffins are firm in the center. Remove from oven and allow to cool slightly before gently go around each egg with a butter knife.
Serve warm, or store egg muffins in the fridge for 3-4 days and microwave for 30 seconds to reheat.
---
Quickie WIAW!  Check out all the link ups to Jenn's WIAW baby right here today!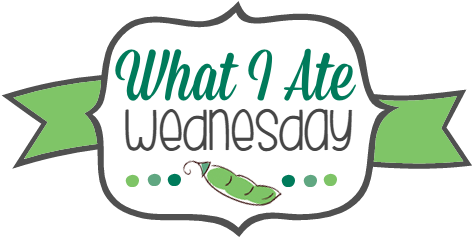 Here's how my day went down.  Egg muffins, post-workout Shamrock Protein Shake, cheese board, and chicken with veggies.  And wine, obv.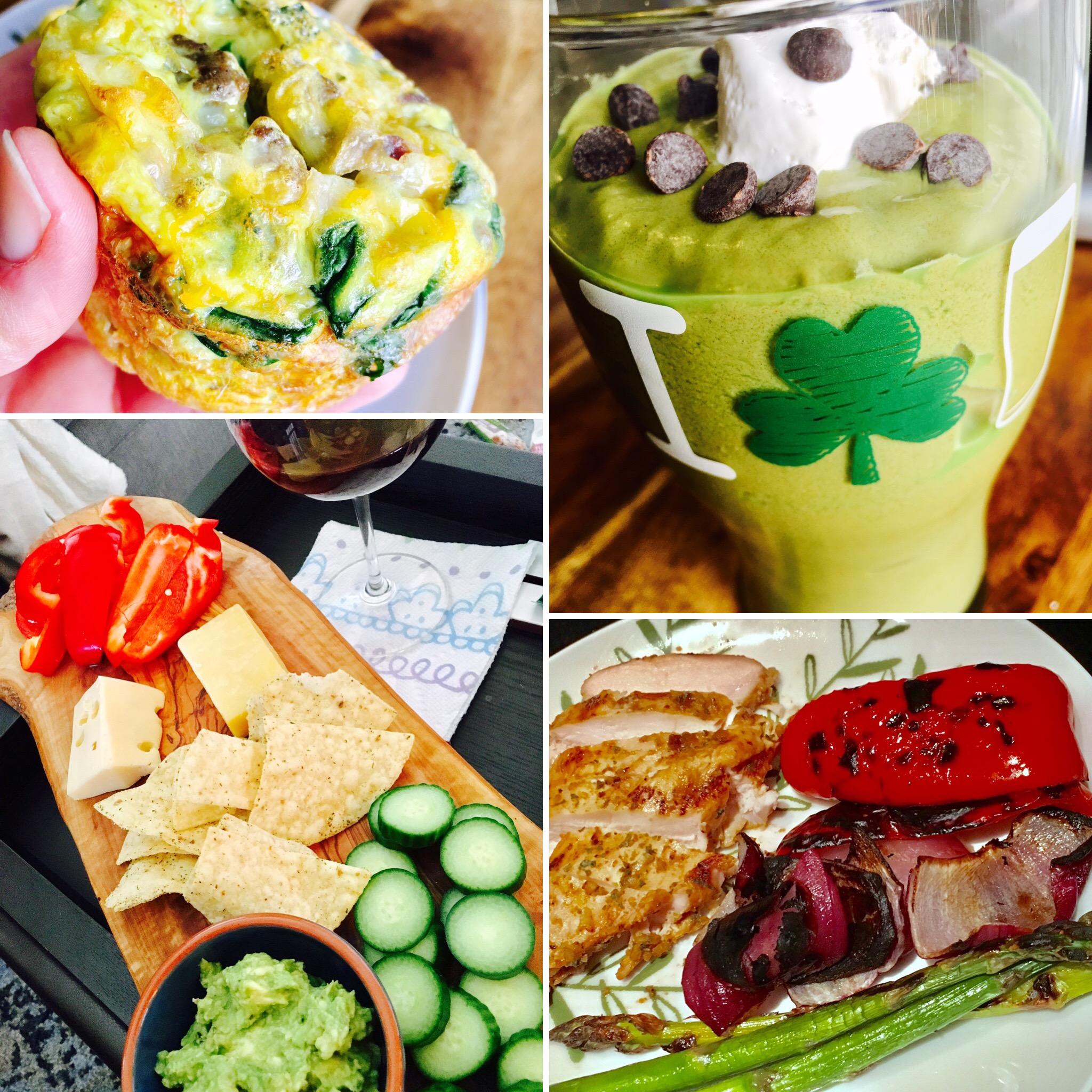 ***
I just realized that I'm going to Paris… in FOUR DAYS!!!  Who has suggestions?! 
What would you stuff your egg muffin with?
Is there an ingredient you rarely think to buy?