What do you do when its 20 degrees warmer than usual?
Embrace it with big green salads for lunch!
This creation was inspired by a wandering trip through the grocery store.  I am someone who reads menus or looks at ingredients and can get a sense of what a flavor combination will taste like.  As I strolled through Whole Foods (and it was a stroll – 2 hours!), I began tossing the ingredients in my cart and a refreshing summer salad idea formed in my head.
Edamame has long been a favorite snack, but for some reason I rarely use it as the "main event" in a dish.  Having picked up a huge jicama, I began to imagine the contrast of the textures – the soft edamame with the crunchy apple-like fruit.
Jicama always makes me crave cilantro, which also make me want to toss onion in the mix (have I mentioned that I love Mexican food?).  A little jalapeño for some heat and lemon zest for brightness brought the dish to life.
Best of all, this light dish comes together in less than 10 mins!
The measurements are just guidelines – I literally just tossed this in a large bowl.  Add or adjust ingredients to your liking.
I loaded up extra cilantro and jalapeño on mine and served it alongside gazpacho and broccoli slaw.
---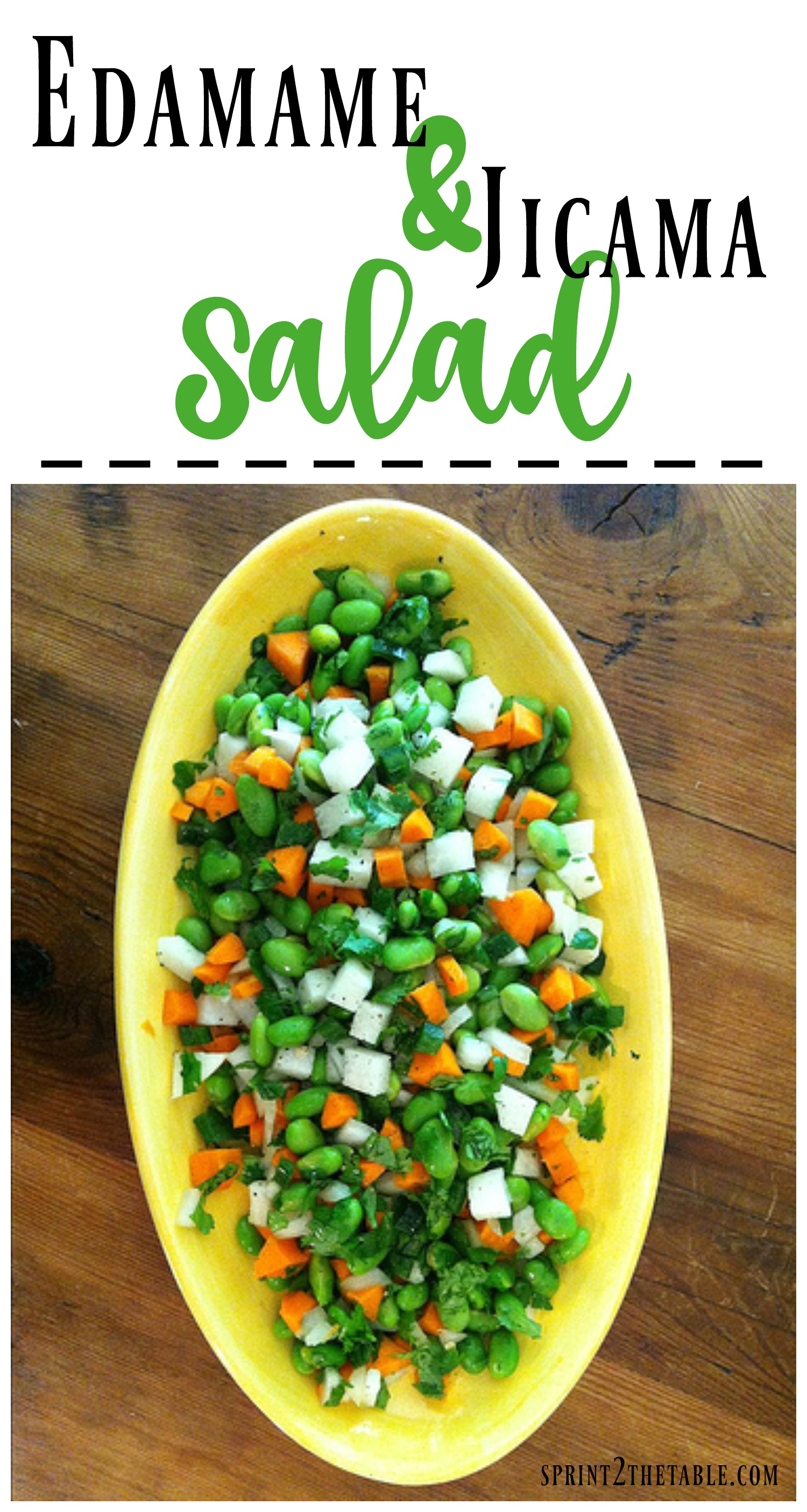 Edamame Jicama Salad
1 C edamame seeds
3/4 C jicama, diced
1 large carrot, diced
1/2 jalapeno, minced
1/2 C cilantro
1/3 C yellow onion
Juice of 1/2 small lemon
S+P, to taste
Toss together all ingredients in a large bowl and enjoy!
Serves 2-4.
***
The rest of my family ate this in lieu of fries alongside their (grilled) Chick-fil-a sandwiches.
Have you tried jicama before?  How do you like to eat it?
Are you planning an Easter brunch?  What are you serving?