Remember last week when I said I was lazy? 
Famous last words.


This weekend was anything BUT lazy.  We hosted an Easter brunch that lasted all day long, plus I prepped a ton of balsamic chicken for Vegas to grill (she's the grill master).  I even managed to get to the gym every morning too!
Check out our Easter spread: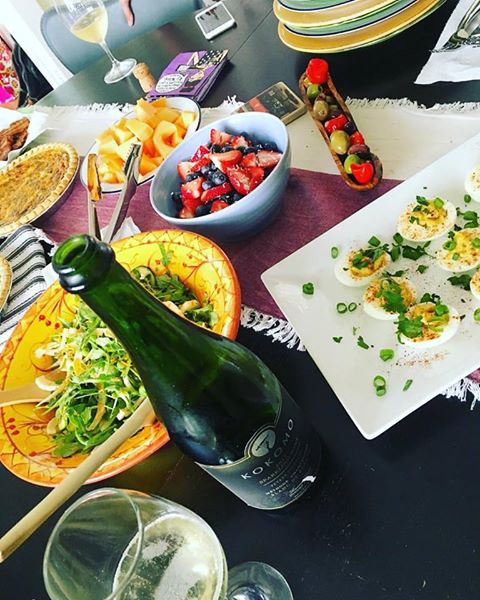 We killed 11 bottles of wine over 10 hours.  Oops…
Anyway, thanks to the party and the mini prep, I've been eating well this week!  I also had some help from a tasty new protein drink.
You know when you workout and it's too hot for solid foods after?  This new Premier Protein Clear is what you need.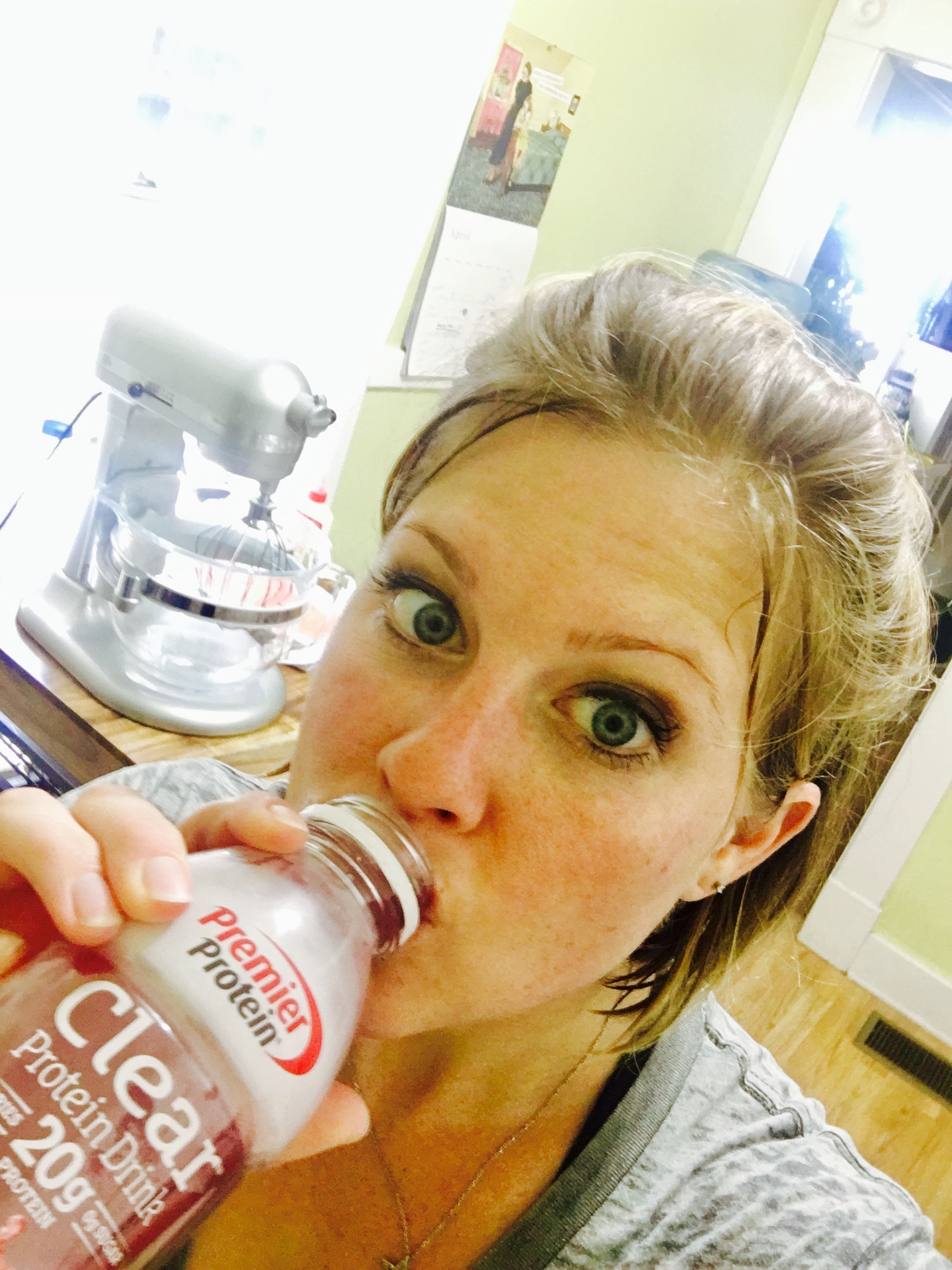 It packs in 20g protein, which is key to muscle recovery post-workout.  HOWEVER, Premier Protein Clear has just 90 calories, 0g sugar, and no artificial sweeteners.  That's my favorite part – it's enough to get the protein I need, but not so much that I feel sick after drinking it.  It's just the right amount to tide me over until I can get a meal in.
The Tropical Punch flavor was delicious.  It would also be a good option for a midday pick-me-up/that awkward couple of hours before dinner when you'e STARVING (tell that's not just me…).  It's available at Sam's Club in a 12-pack, or you can order it online with free shipping on SamsClub.com (from 4/17 to 5/17).
Learn more about Premier Protein on their Facebook, Twitter, and Instagram pages.
But here's how the day really went down:
Breakfast:
The usual morning cocktail, followed by my vitamin gummies and coffee.
Breakfast was the afore mentioned drink.  It also travels well, which is a bonus when you get back from th gym just in time to take your spouse to the airport.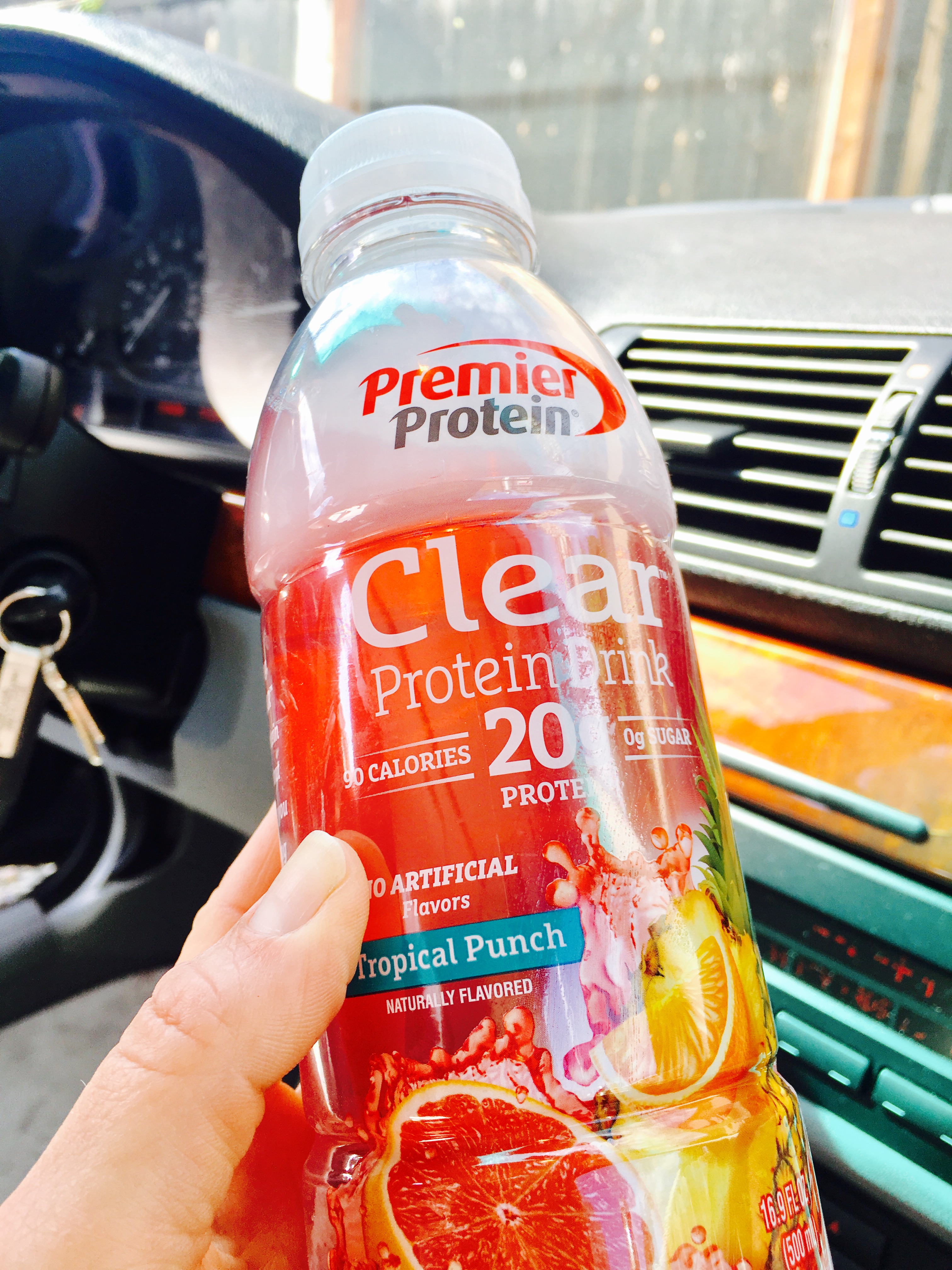 Lunch:
This was more legit, but still on the run.  Post-shower, pre-doctor's appointment plate of leftover quiche (we had extra egg mix, so I baked it as muffins), leftover zucchini from the salad I made, hummus, and avocado.
Snack:
Unpictured Quest bar.  I was driving.  Safely first!
Dinner:
It was Taco Tuesday and I had a second appointment in La Jolla…. so I killed some time with tacos and wine.  As one does. 😉
This was a really awesome et up.  You got to choose your protein and then dress the tacos as you like.  I chose one shrimp and one steak.  Plus they have really good house made corn tortillas – my favorite!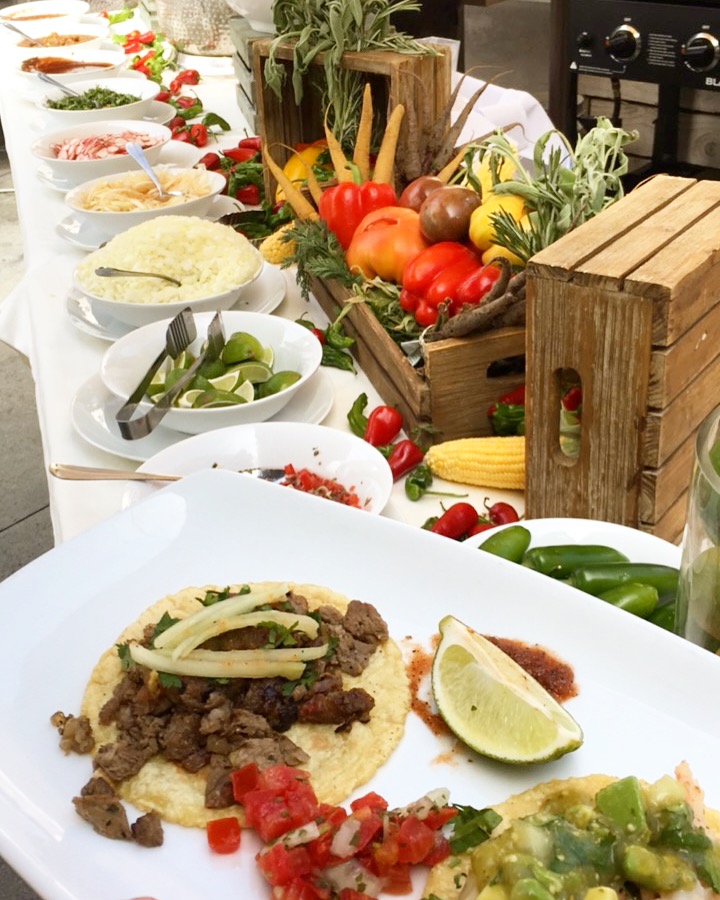 ---
Make sure to link up to Jenn's WIAW baby right here today!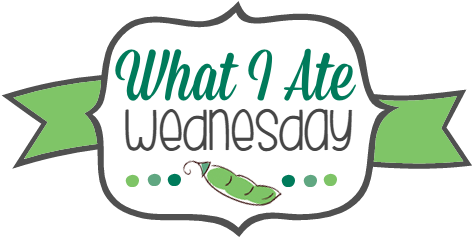 ***
I realized I never mentioned the chicken… that happened for Monday night's dinner.  And brunch!  I have recipes coming soon!
What is your favorite taco filling?  
How do you get your protein in after a workout?