Austin, TX is insanely hot.
But they have incredible food, so I forgive *some* of the heat.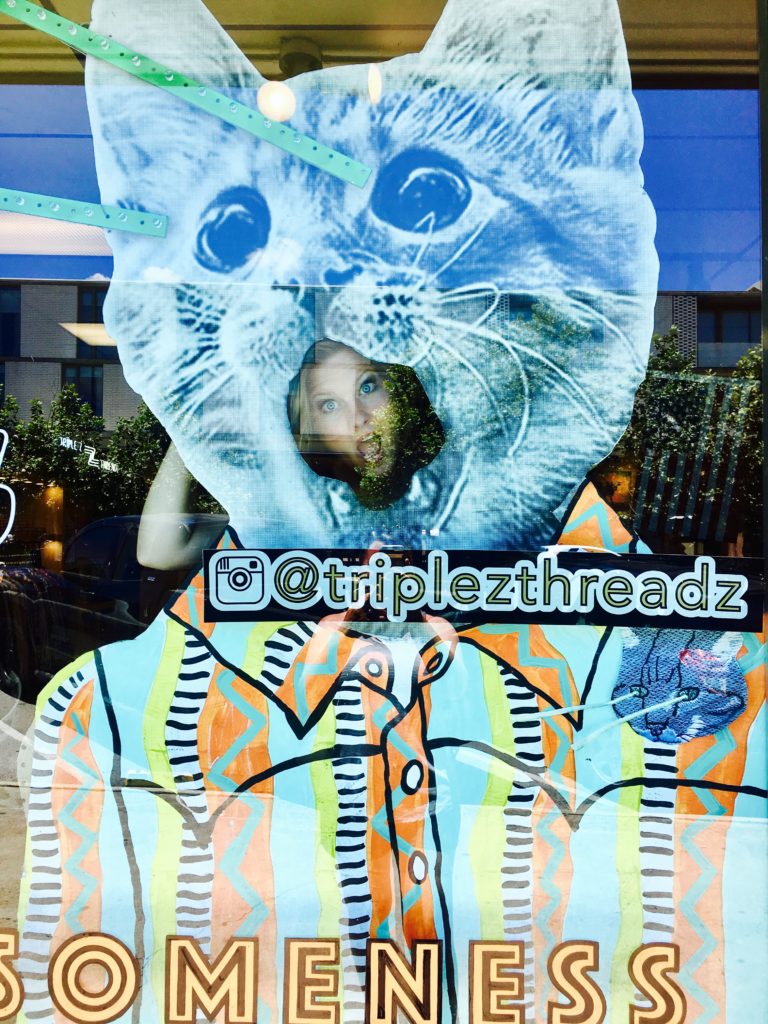 While the softball tournament was fun (we finished 3rd!), I throughly enjoyed wandering around town eating and taking in the sights.  There's so much street art and eclectic awesomeness in all of the shops.
I mean… where else can you find a wall of antique scissors?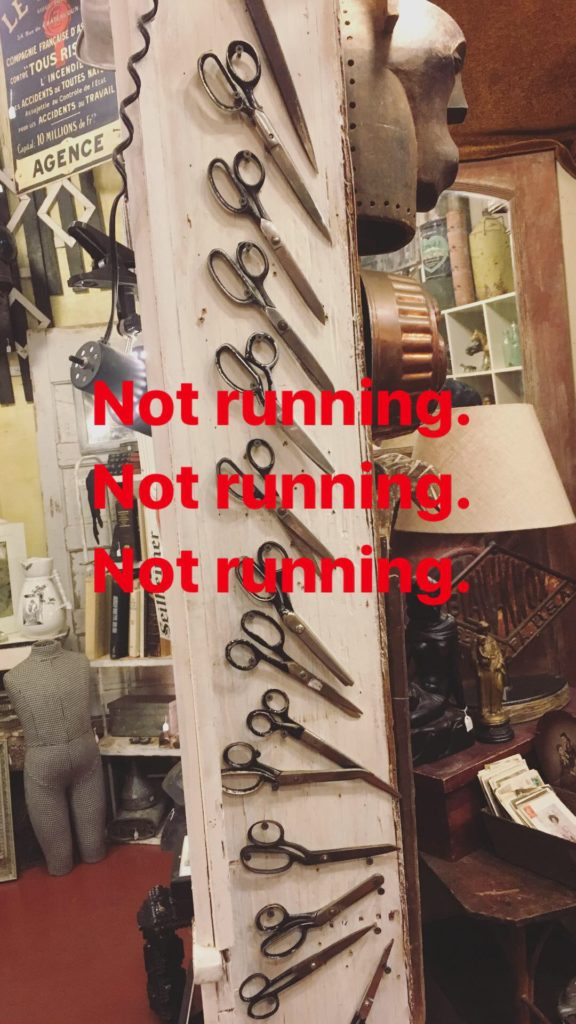 You can also learn important lessons from wall graffiti.
Safe sex, people!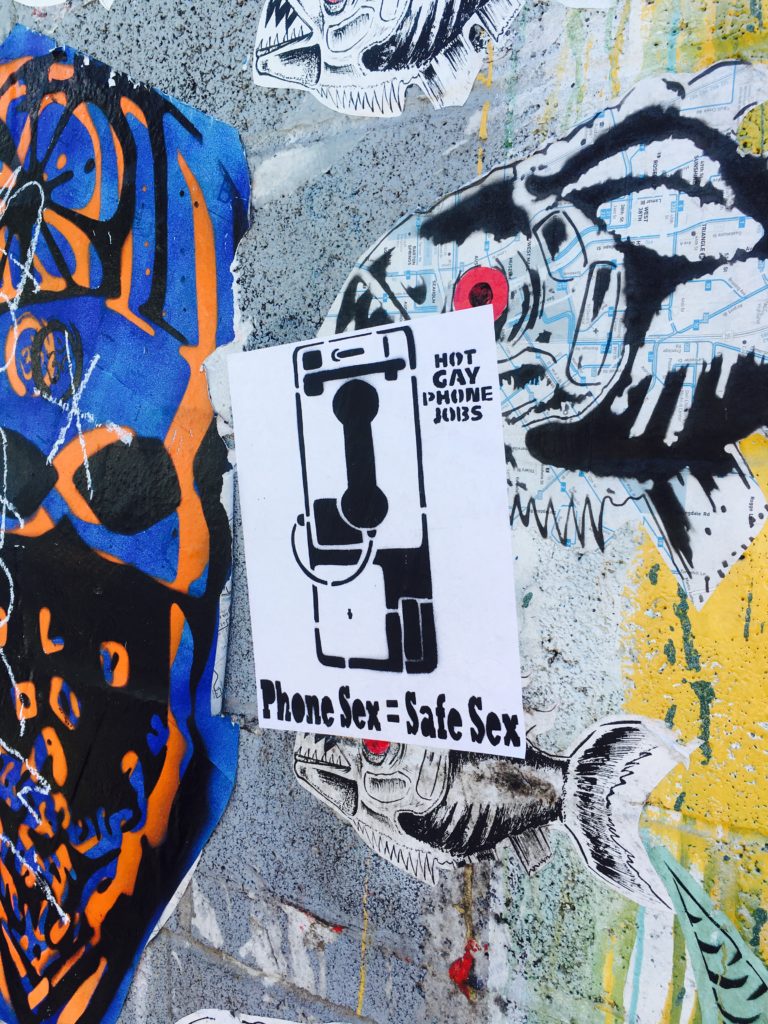 There are words of encouragement.  I love the concept of the #beemovement and pollinating happiness.
Who doesn't want to be told how lovely their butt is?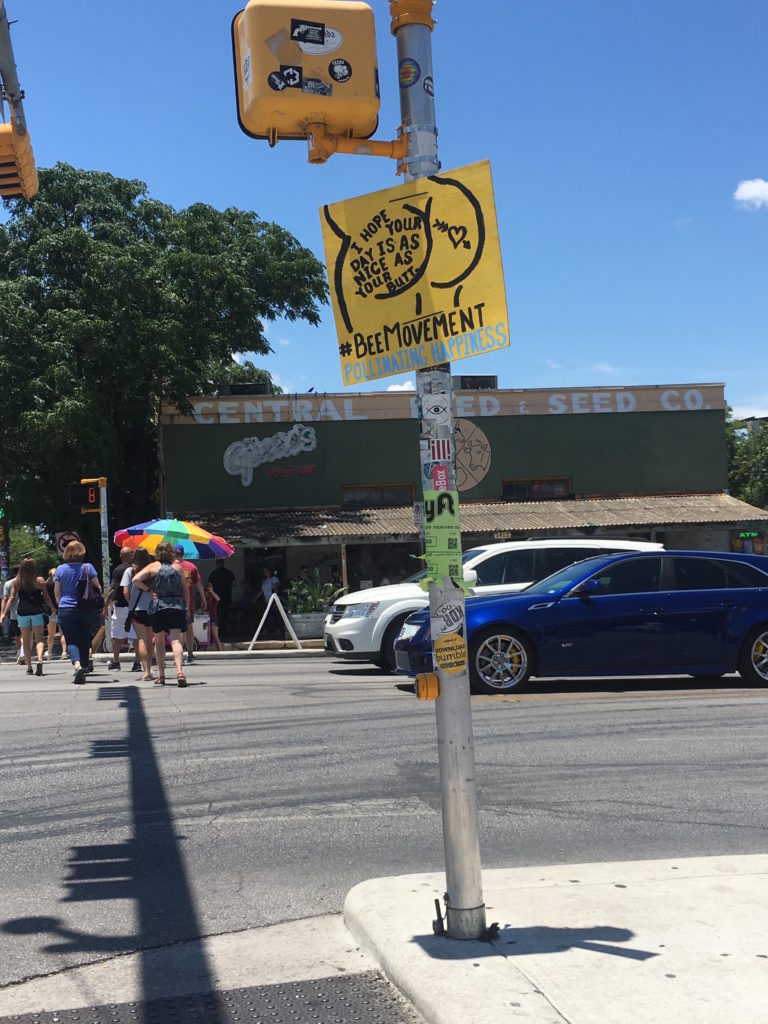 For breakfast, I totally failed.  I meant to grab a breakfast taco, but I started working and then got coffee and then decided to leave to hotel…
So I ended up having lunch with friends after we posed with the "I love you so much" wall.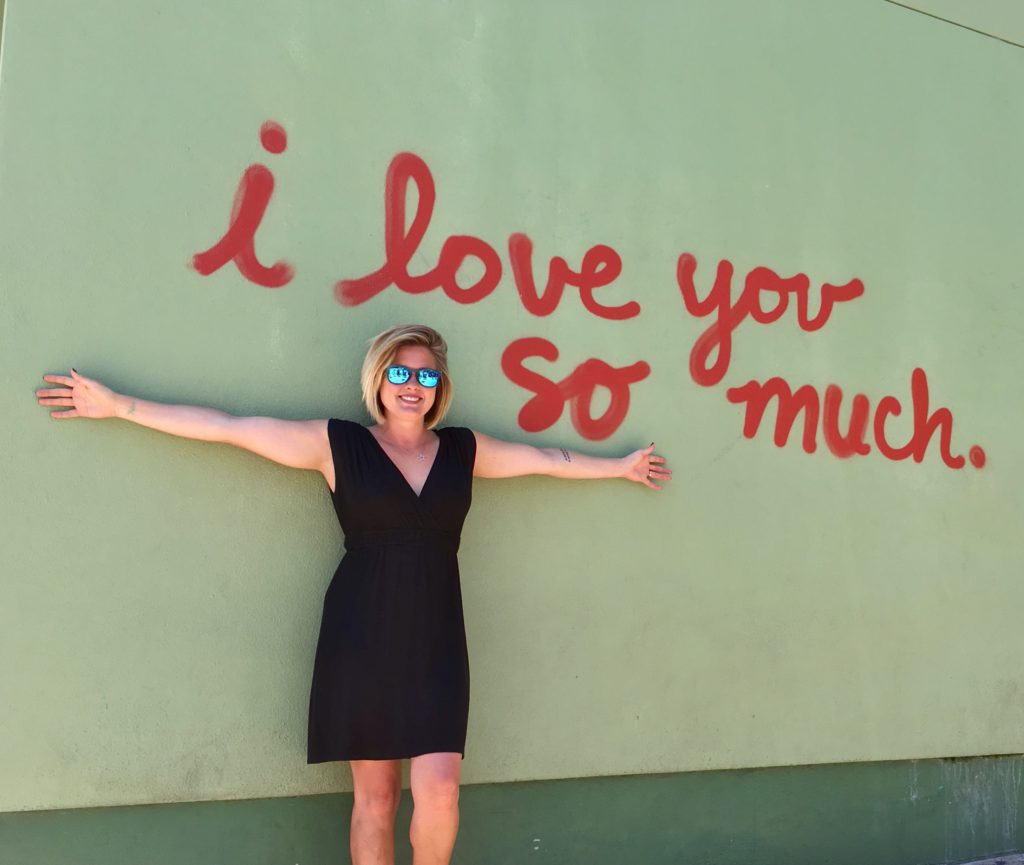 After that was done, we ate actual food.  After ordering beers (don't judge, it was after noon).
Easy Tiger, a bakeshop and beer garden, had delicious pretzels to dip in their beer cheese, plus homemade Chex mix and jerky.  They also had an outdoor space with a ping pong table, but it was too hot to leave the A/C.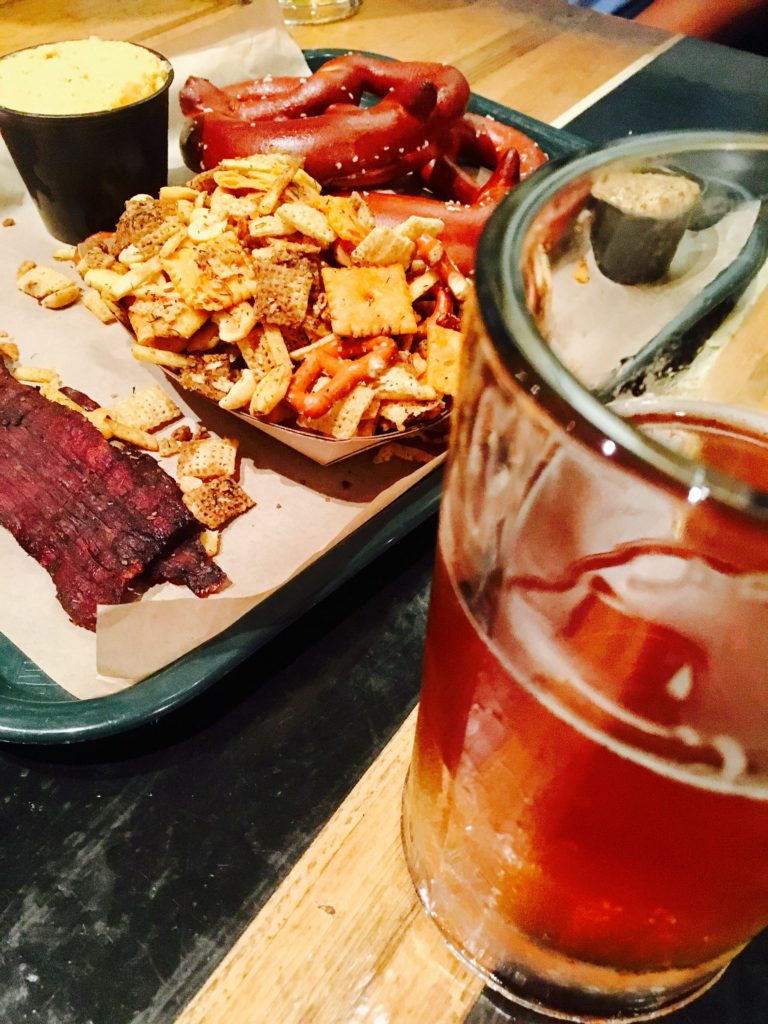 I have to confess… I made an entire Google map of places I wanted to eat in Austin.  However, I spent all my time of the softball field and didn't use the list until the last day.
One of the places on the list was a boozy ice cream place.  I'm so glad we have the day to explore, because Prohibition Creamery lived up to the hype.  Plus, they let us try basically every flavor before making a decision.
All this time Vegas had been catching up on her school work, so she missed out on round one of the deliciousness.
She didn't seem to mind with the first stop she made was Coyote Ugly.  That girl on the bar was super nice, btw.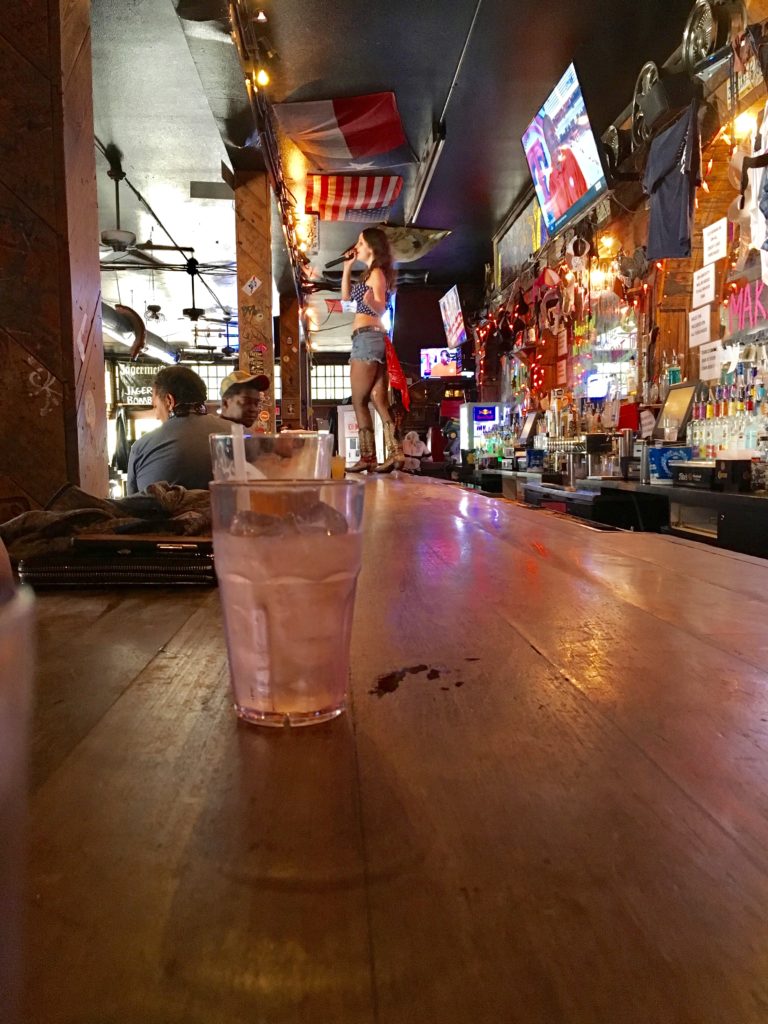 We headed back to South Congress for dinner, which is ground zero for graffiti, food, and funky stores.
Vegas loved the presidential graffiti.  I'd take Willie over Trump any day.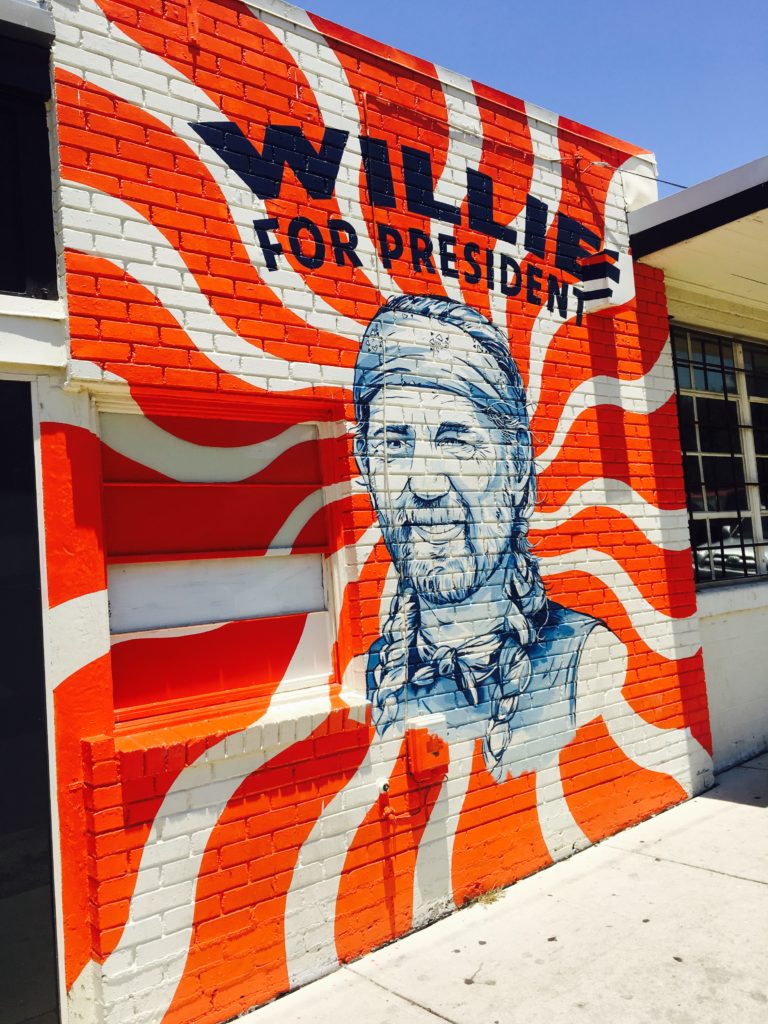 Back to dinner.  These pics aren't the best, but the food we had at Perla's was delicious.
I took a table shot, but you can tell anything from it.  Instead of bread, they send out hush puppies.  Brilliant move, IMHM.  For my part, I ordered a salad and the grilled octopus and papas bravas with capers, parsley, and saffron aioli.  Plus a prosecco cocktail.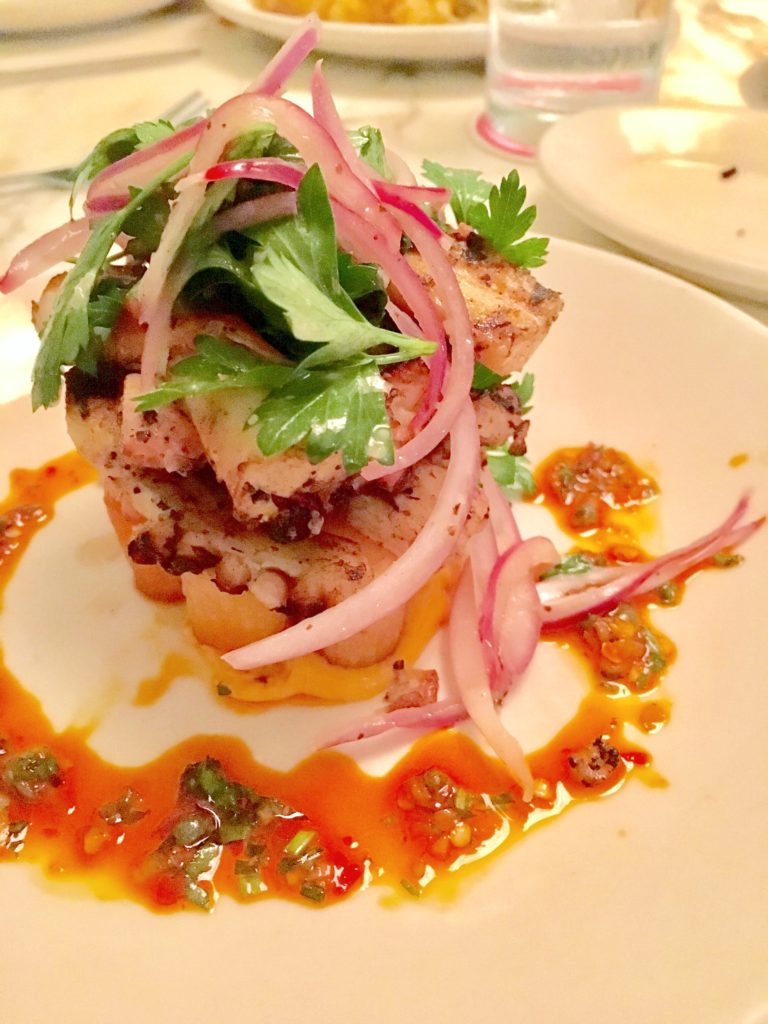 As good as that was, Vegas won the night with her order.
She chose the lobster bucatini with Lambert's bacon, garlic, chives, and chili flakes.  Normally I think lobster dishes are over priced.  You pay $50 and they give you like 2 small pieces.  NOT the case here.  She has so many giant pieces that she was (thankfully) sharing with the table!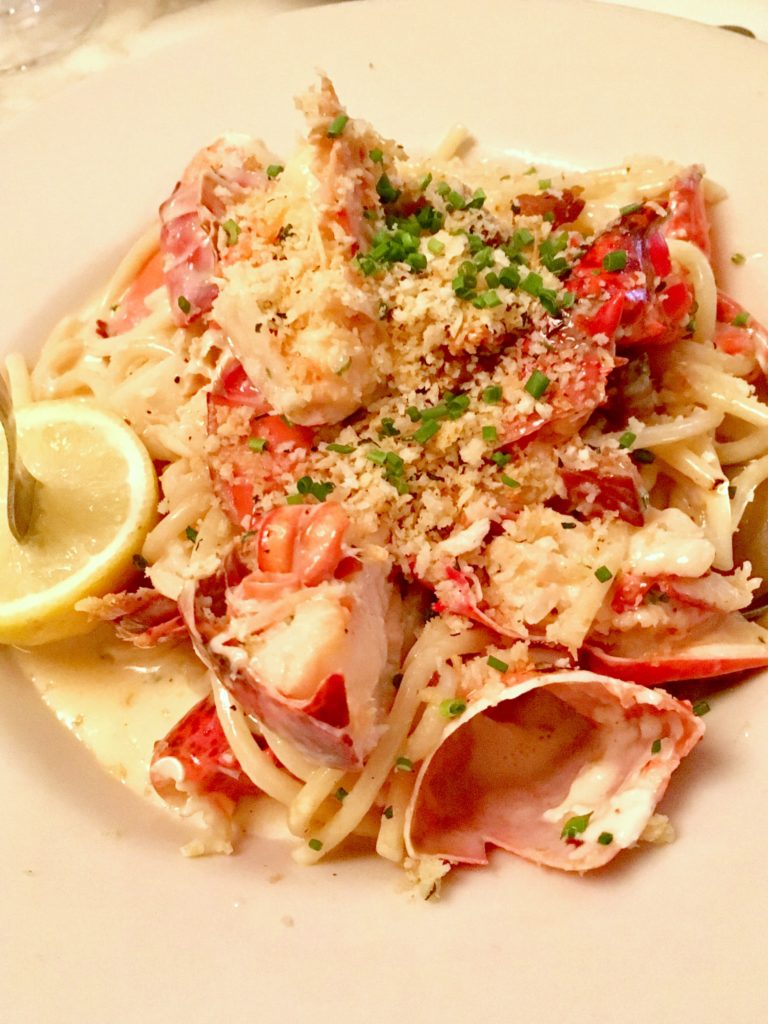 I may or may not have helped her finish her dish.  With my fingers.
There was also an unpictured dessert – chocolate brownie thing with cherry-vanilla ice cream and chocolate fudge and a wafer.  I wish I had taken a pic… but I was far too busy stuffing my face.
And with that, we rushed to the airport, almost missing our flight (thank god it arrived late), and got our fat and happy selves back to San Diego!
Austin was amazing, but SO hot and humid.  I want to go back in February.  We were happy to come home to SoCal weather, and this box from POPSUGAR filled with beach-themed goodies!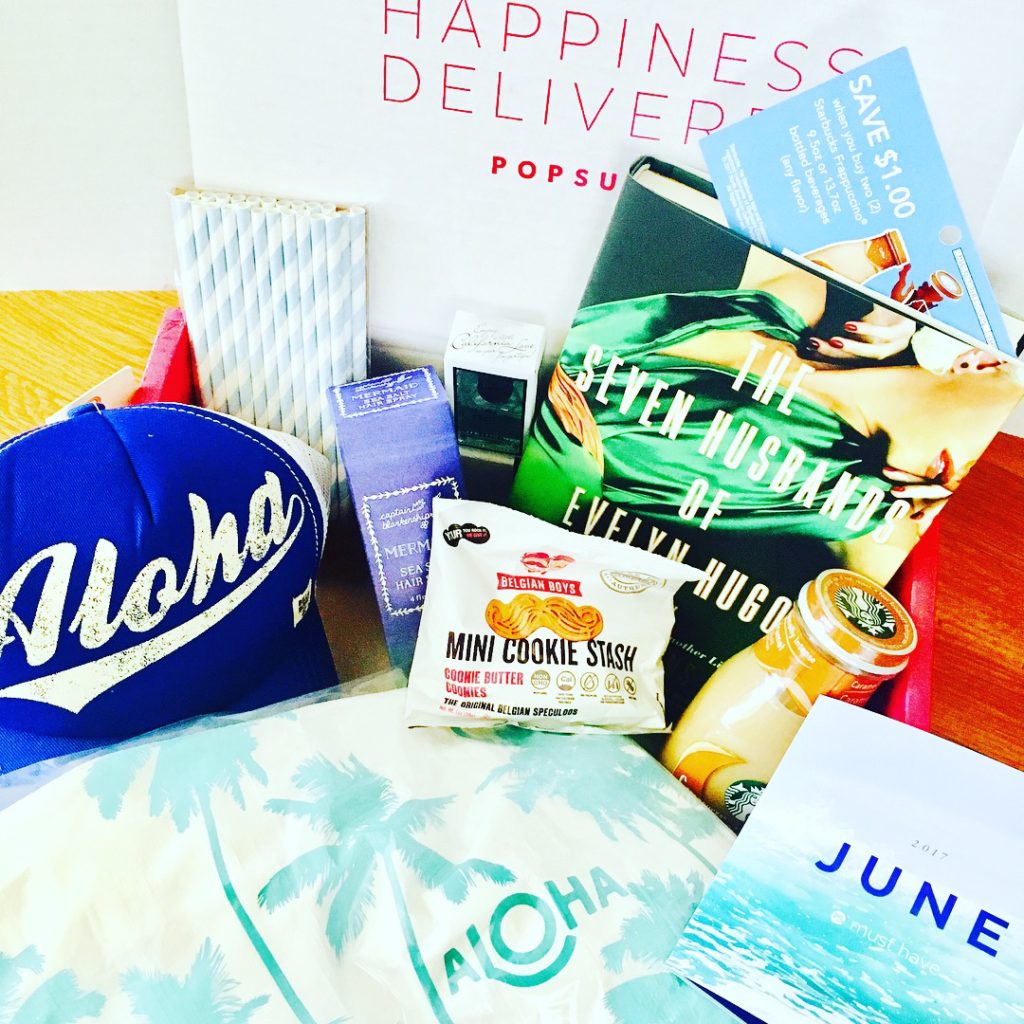 POPSUGAR sent me the June Must Have Box to try free of charge, but I'm truly obsessed with the contents.  Being in SoCal, the dry bag and Aloha hat are much needed.  There's also a cuticle oil called Mermaid Tears that smells so delicious I think it could be actual mermaid tears.
Get your very own box right here.  You can use the code SHOP5 (which never expires) for $5 your FIRST Must Have Box!
---
I hope you enjoyed my day of Austin eats and treats.  Be sure to link up to Jenn's WIAW baby below!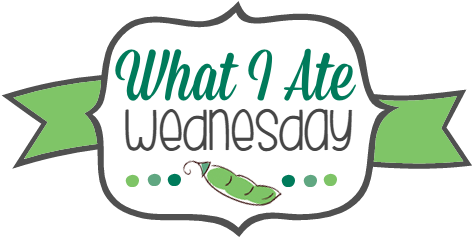 ***
I highly recommend Austin…. just not in July.  Permanent boob sweat.
Have you ever been to Austin?
Are you a fan of graffiti art?