Travel can be a challenge when it comes to food.
Or it can be a fun adventure!
I'm no stranger to packing up my meals and going.  I once flew with 21 meals!  This trip is a little different.  I'm in Las Vegas playing in a softball World Series.  That means long days on the field, not knowing when the next food opportunity will come.  We don't have a fridge and I doubt my ability to keep food at a safe temp in the Vegas sun all day… snack time it is!
Packaged foods are happening.  That doesn't have to be all bad!  I'm not snacking on the "typical" things.  Here are a few items I've packed up to withstand uncertain schedules, heat, and a lot of roughhousing.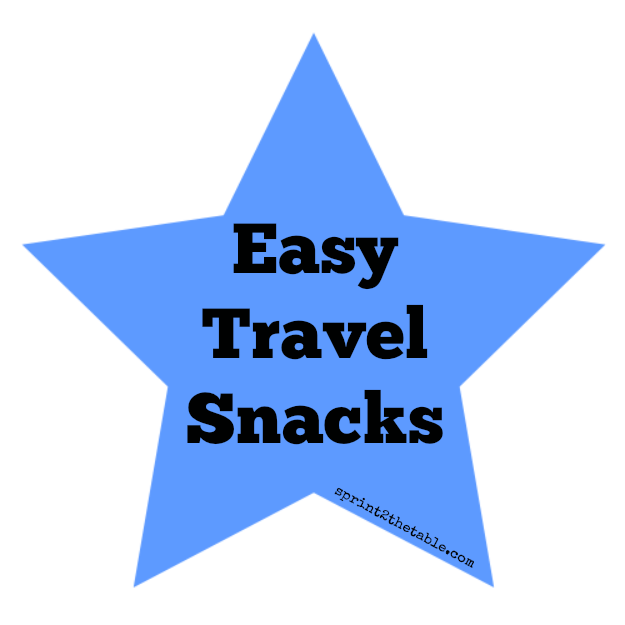 Oatmeal, premixed with protein powder and cinnamon.  These make a great breakfast!  I just pour it in a cup and add coffee – instant mocha protein oats!
This is also a great time to use up those samples you have laying around.  I keep them on me whenever I travel in case of emergency.  No one wants me to be hangry.
Nuts and popcorn… chips.  I love a crunch and both of these items fit the bill!  Plus they are easy to shovel in my mouth running between fields.  I'm also purchasing some fruits that can stand the heat – apples and oranges are great choices for fuel at the field!
Jerky.  Normally I shay away from this due to the salt content, but sweating in the sunlight demands some sodium replenishment.
When I saw these fun flavors by Krave at Whole Foods, I couldn't resist!  Cabernet Rosemary?  Chardonnay Thyme?  Yes, please!  I may have these with a side of wine… just kidding Coach!
Quest Protein Bars.  These are a staple food.  If you haven't tried them, you live under a rock.
Bonus: If I leave it in the sun it will be like baking it – ooey, gooey protein dough!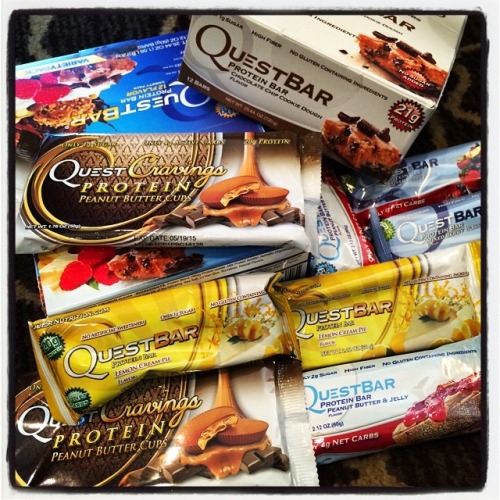 Tuna.  In a bag.  Shelf-stable packets that I can just pour over a salad (which I can buy at concessions) are an easy way to have a healthy lunch.
And the pièce de résistance… Quest Protein Chips!  I was all too excited when I saw these new flavors released.  The first 3 were good (the Cheddar & Sour Cream stole my heart!)… but Salt & Vinegar?!  That my #1 all time favorite chip flavor.  As a kid, I put them on sandwiches.  Peanut butter-mayo-and-banana sandwiches.  Yup, I was a strange little girl.  Not much has changed.
These chips are better for me that those of my youth.  I really love the texture too – they are light and airy.  None of the heavy, greasy feeling that weighs you down.  With 21g of protein, 5g of carbs, and an ingredient list I recognize, I will happily be crunching away in the dugout.  And I'm not sharing. 😉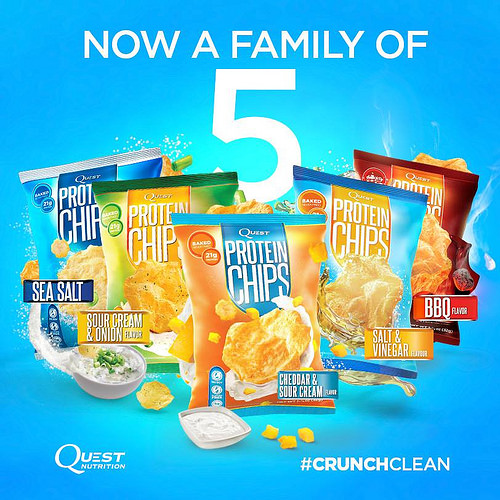 Soooo… you want to try these?  Get your own!  The awesome Quest team is offering a chance for THREE of you to win two bags of each flavor – including the new flavors!
I'm not a fan of pop music… but that "waking up in Vegas" song in on repeat in my head.  Except I'm singing "what I ate in Vegas" for Jen!
What is your favorite chip flavor?  Do you eat them in any unusual manner?
What are your go-to sun-stable snacks?