Fall is my favorite time of year.
Not that fall actually exists in San Diego.
For this Easy Apple Cider Sangria recipe, I decided to combine by love of red wine and apples.  There are just a few ingredients, and you can make it 24 hours in advance to have ready for guests.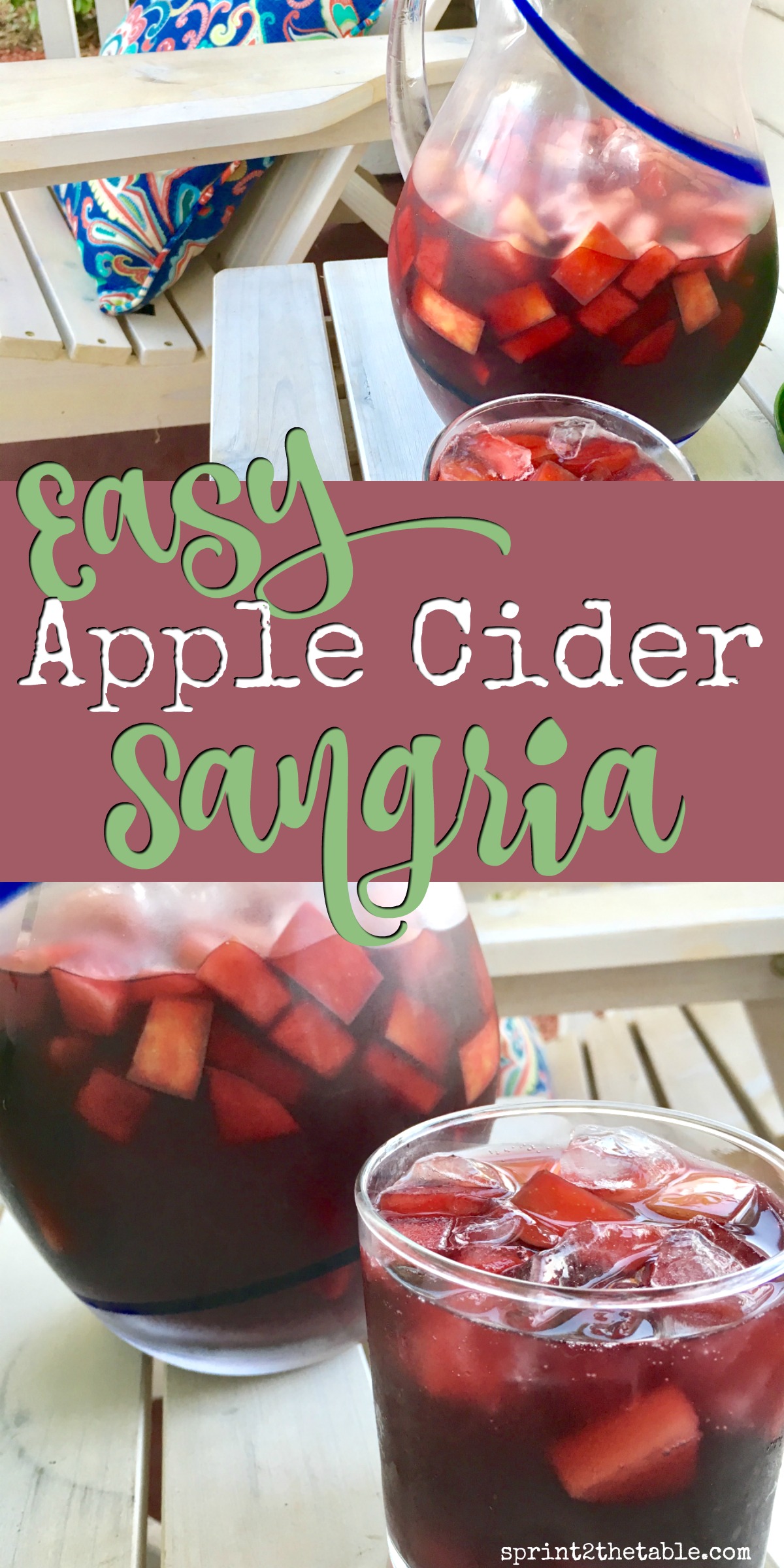 When I lived in Atlanta I always looked forward to fall.  I love the crisp air, the changing leaves, the fresh apples… and the fact that the cooler evening call for a bottle glass of red wine.  In San Diego there's no crispness or changing of leaves, but we do have fresh apples!
I almost never order sangria in restaurants because it is so sweet.  What I love about this recipe is that there is no added sugar; it allows the fruit to do all the talking.
The apples in the recipe soak up the red wine and ferment overnight in the fridge.  The longer you let your sangria sit before serving it, the more the fruit will infuse its flavors into the cocktail…. and even more booze will soak into all the fruit slices (read: you can get drunk on pieces of apple).
One note on the club soda.  Don't skip it!  Add it right before serving to lighten the sangria with a little fizzy pop.  It makes it even better!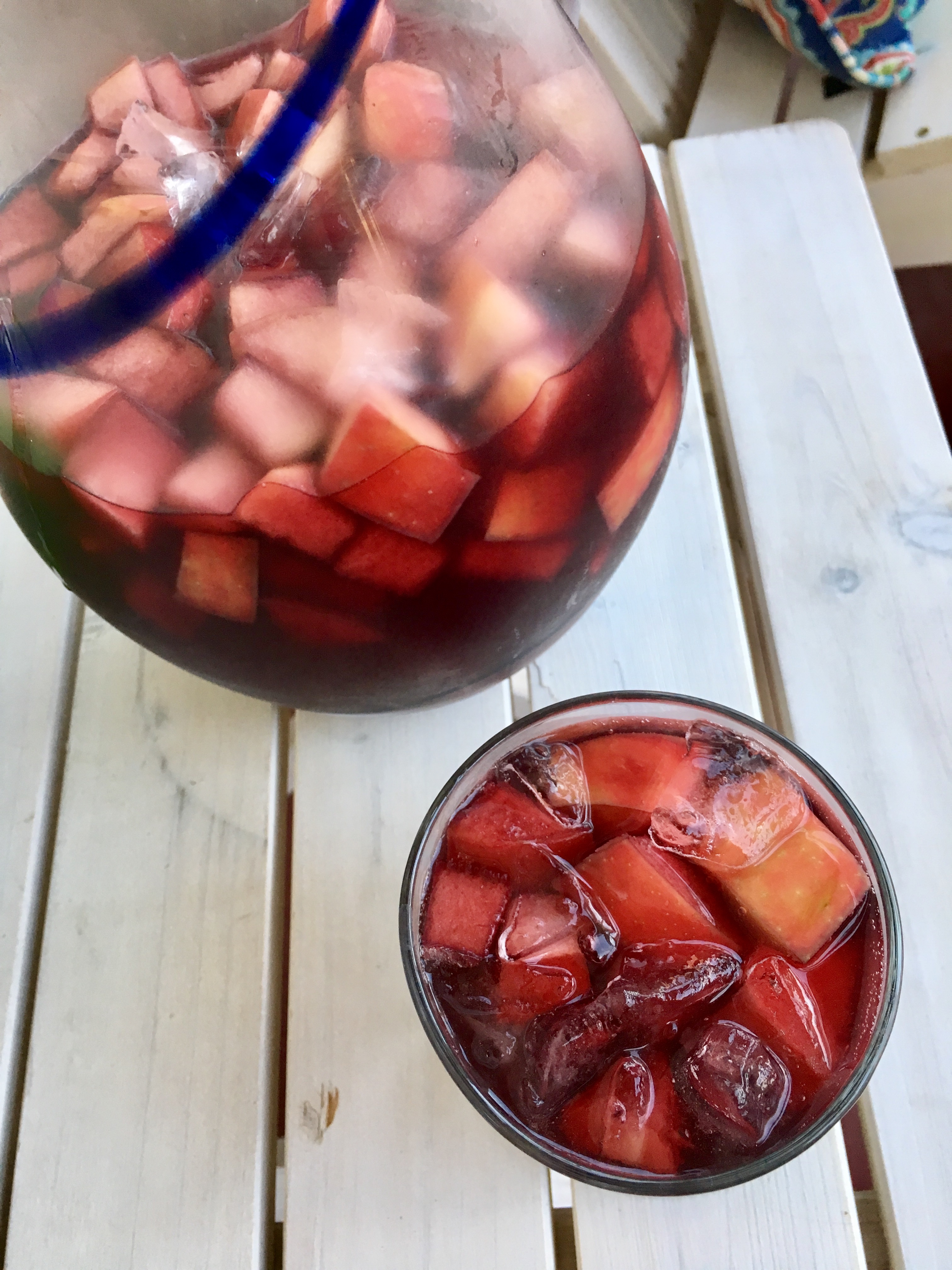 The cinnamon sticks, cider, and fresh apples in this recipe scream fall.  It's perfect for Thanksgiving gatherings, football watching, and holiday parties!  Just make sure you double the recipe… you'll need more.
---

Easy Apple Cider Sangria
1/2 C brandy

Juice of 2 oranges
1 orange, sliced
2 Honeycrisp apples, cubed
1 bottle dry red wine
1.5-1.75 C apple cider
4 cinnamon sticks
1/4-1/2 C club soda 
Place all of the ingredients except the soda in a large pitcher and stir to combine.  Allow to sit 6-8 hours, or overnight.
Just before servings, add 1/4 cup of club soda.  Taste and adjust flavors as needed.  If you like a sweeter sangria, add a bit more apple cider.  
Makes 4-6 servings.
***
If you're a whiskey drinker check out my Christmas in Manhattan recipe.  It's one of my favorites!
What is your favorite season?
Are you a sangria fan?  Red or white?