Elevate store bought hummus to another level of delicious with this easy 3-Ingredient Mexican-Style Hummus.  Your seconds from an impressive-looking dip piled with festive toppings.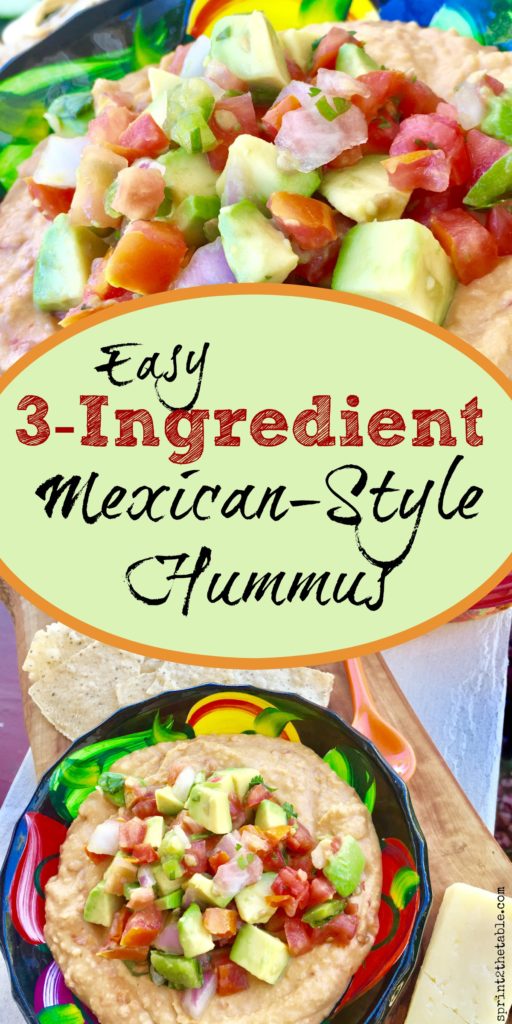 I received free samples of Sabra Hummus mentioned in this post. By posting this recipe I am entering a recipe contest sponsored by Sabra and am eligible to win prizes associated with the contest. I was not compensated for my time.
I love homemade hummus as much as the next person (this is one the best things I've ever made), but sometimes I just can't be bothered.  Okay, okay… most of the time I can't be bothered.
With both Cinco de Mayo and National Hummus Day (May 13th) taking place this month, I decided to jazz up my favorite store-bought hummus in a festive way.  Sabra sent over a few containers for the Recipe Redux Recipe Contest, including my go-to: Supremely Spicy.  Perfect for a fiesta!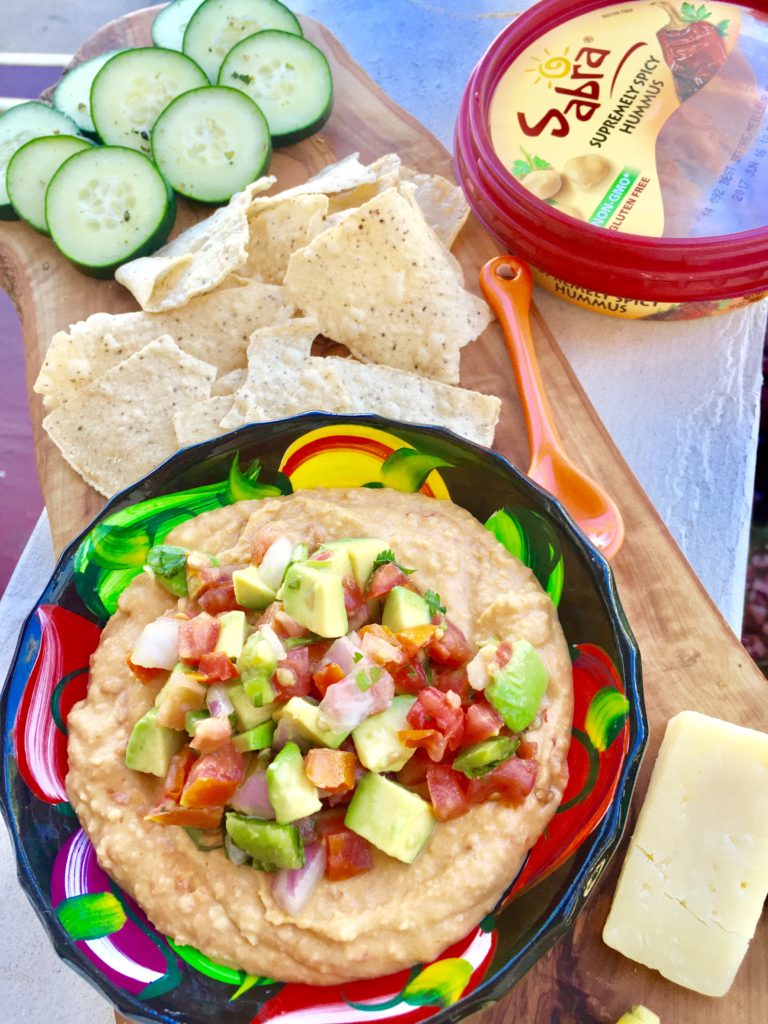 For this Mexican-inspired version, the spicy hummus with its chili pepper chunks was ideal.  That's just the beginning though.  Stir in the chili pepper pieces, then top it with pico de gallo* and avocado.  It's the perfect texture contrast!
*Confession: I also buy pico de gallo pre-made.  It's just as good… so why not?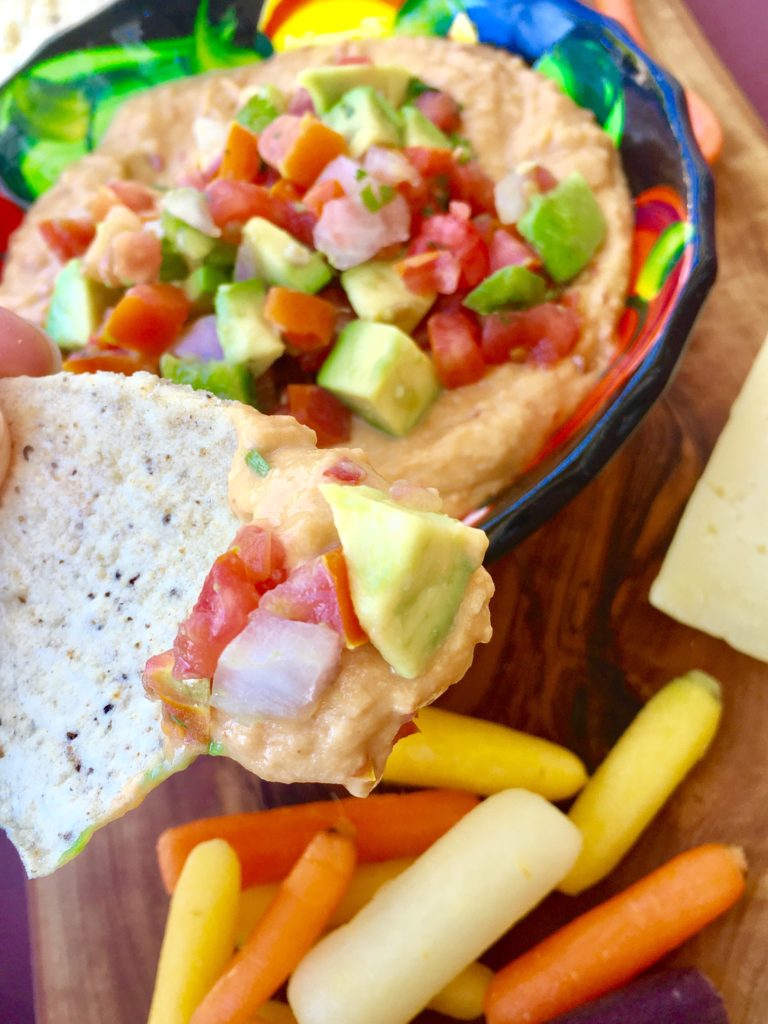 Most often, we eat hummus as a pre-dinner snack, but it also makes a quick crowd-pleasing app.  You can prepare it the same way for either occasion.  Just open your hummus, top it, and place it on a tray with chips, veggies, and/or cheese!
One of the reasons I snack on hummus is the protein content.  Choosing snacks with protein is ideal because it satiates you.  It's not like when you reach for a bag of chips and you're still munchy 15 minutes later.  Hummus is also a plant-based protein, so all y'all (<— most Southern phrase ever) can enjoy it.
---
Easy 3-Ingredient Mexican-Style Hummus
Prep Time: 5 mins
Keywords: raw appetizer snack gluten-free low-carb sugar-free vegetarian vegan soy-free nut-free avocado hummus tomato Cinco de Mayo Mexican Southwest
Ingredients (8 servings)
1 container Supremely Spicy Sabra hummus
1/4 C pico de gallo
1/2 avocado, diced
Instructions
Stir hummus to incorporate spicy peppers. Transfer to a "nice" bowl, if desired.
Top with pico de gallo and avocado bits.
Serve with chips and veggies, for dipping.
***
I'm so excited to try other flavor combos… I'm thinking Mediterranean is next!
What's your go-to snack food?
Do you make your own hummus or buy it?