So.  I got an early birthday present.
Vegas is an epic gift-giver.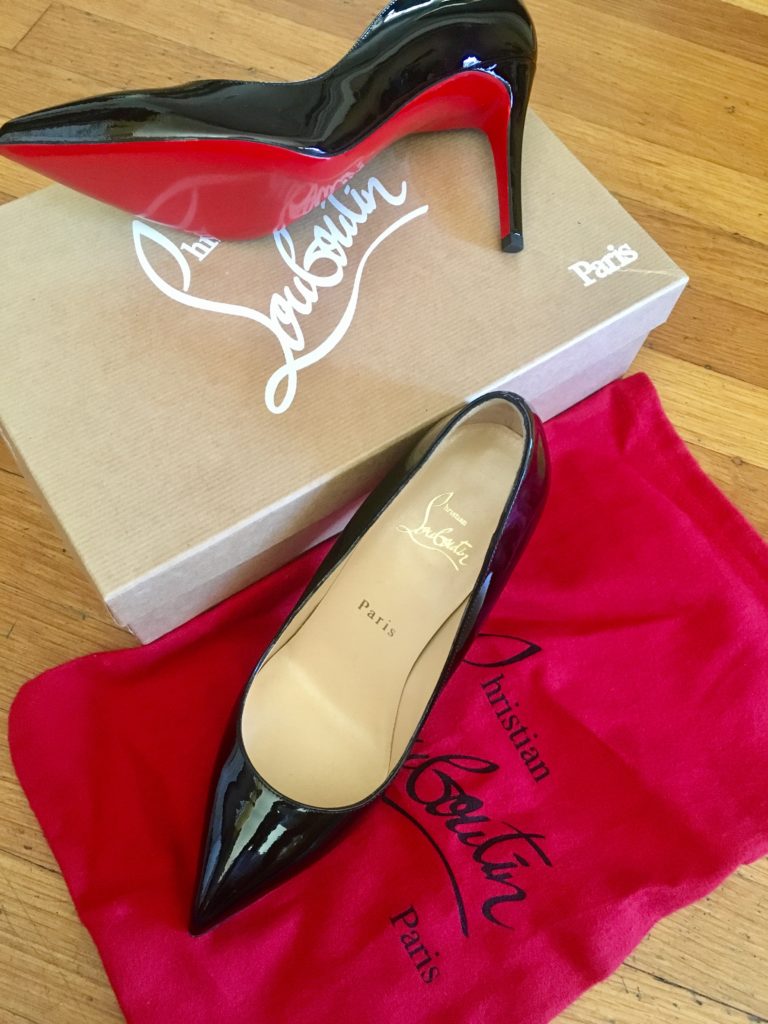 I have wanted a pair of Christian Louboutin heels ever since I saw a picture of Angelina Jolie wear them YEARS ago.  Every time we pass the store in Vegas, I drool in the window.  They're the perfect "f@$% me" shoes (sorry mom).  I would never, ever spend that kind of money on shoes though.
Whole Foods, plane tickets, wine… yes.  But not shoes.
Vegas knows that.  When I left her to have lunch, she snuck off to Louboutin.  I met her back at the bar and she presented me with my very own pair of red bottomed heels.  I nearly died.
I wore them all night, but brought a pair of flip flops to change into so I wouldn't scuff the bottoms on concrete.  I'll probably be wearing them on the couch while recovering from knee surgery in a few weeks.  Nothing says sexy like a crippled wife wearing red bottomed heels!  Riiiiight…
---
But you came here for food.  Check out my day of eats, and be sure to link up to Jenn's WIAW baby below!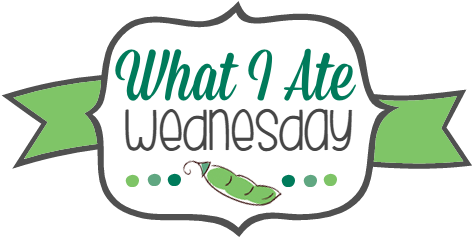 ---
Breakfast:
This was a breakfast pizza.  Or a giant avocado toast topped with eggs.  You decide.
The base was a Mikey's GF pizza crust.  Then I slathered on smashed avocado, poured some scrambled eggs on top, and finished it with hemp seeds and Tajin.  Avocado pizza toast?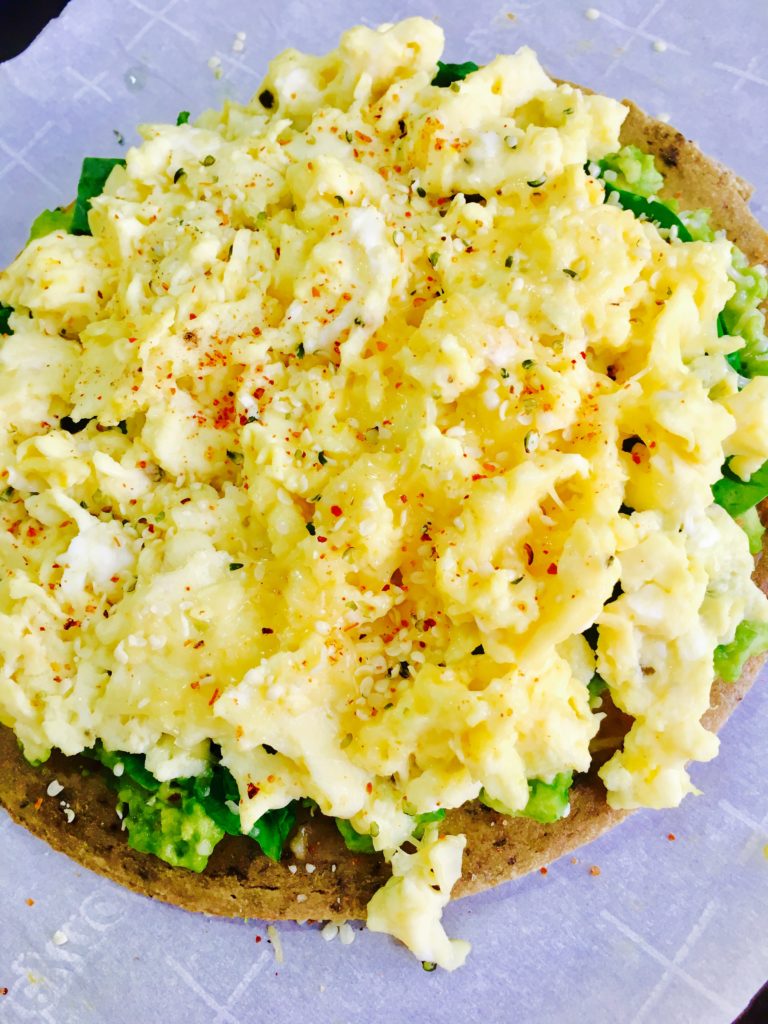 Lunch:
I swore we weren't going to eat out this week.  But I just can't turn down sushi.  We also shared some edamame and spicy tuna on crispy rice.
Snack:
I love having my Thin Mint Protein Dough Balls in the freezer for a quick snack.  They're the perfect little snack to have before a workout (and to satisfy my ravenous sweet tooth).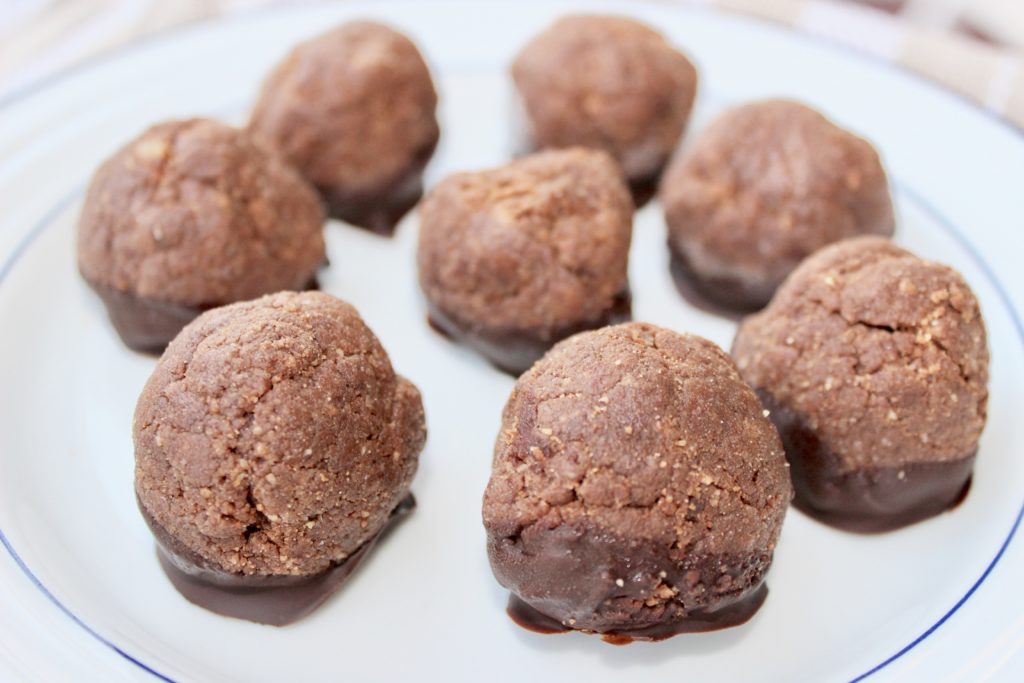 Dinner:
I did some experimenting with a turkey burger.  Jennie-O very generously sent over their frozen seasoned turkey burgers for us to try.  We tried them plain and loved them.  Then… I decided to see what happened if I thawed one out and put it in the waffle maker.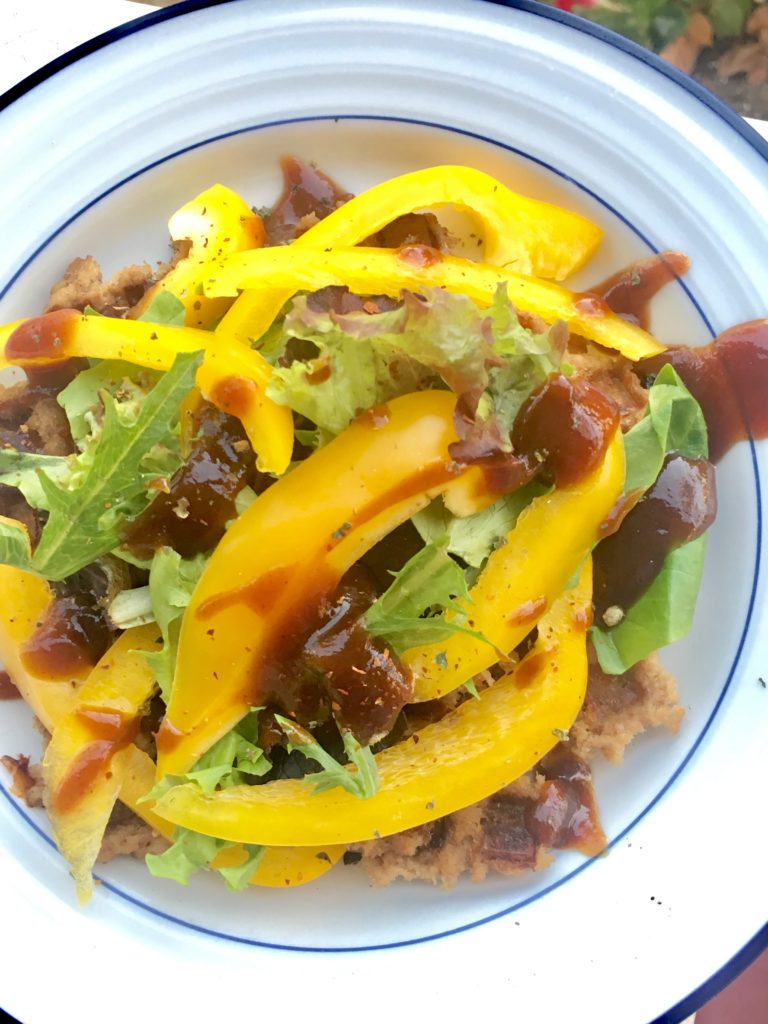 It worked out really well!  It stuck a bit, but I managed to pull it out.  I topped my turkey waffle with greens, yellow bell pepper, and red pepper flakes.  Then I used BBQ sauce as the "syrup."  #strangebutgood
---
It's link up time!  Check out what every one else ate this Wednesday (or, more accurately, Tuesday).

***
I am currently typing this on the couch wearing those heels.  LOL!
Have you ever really splurged on a item of clothing?
Would you eat a meat waffle?