San Diego is always filled with activity.
Literally.  There's a festival very weekend!
Even though I've lived in San Diego for less than two years, I don't often spend time in some of the most "famous" areas.  This weekend my baby sister and I decided to do a little adventuring on foot around Downtown, Sea Port Village, Waterfront, and Little Italy.
We started out with a little jog to the Convention Center… only to run these stairs.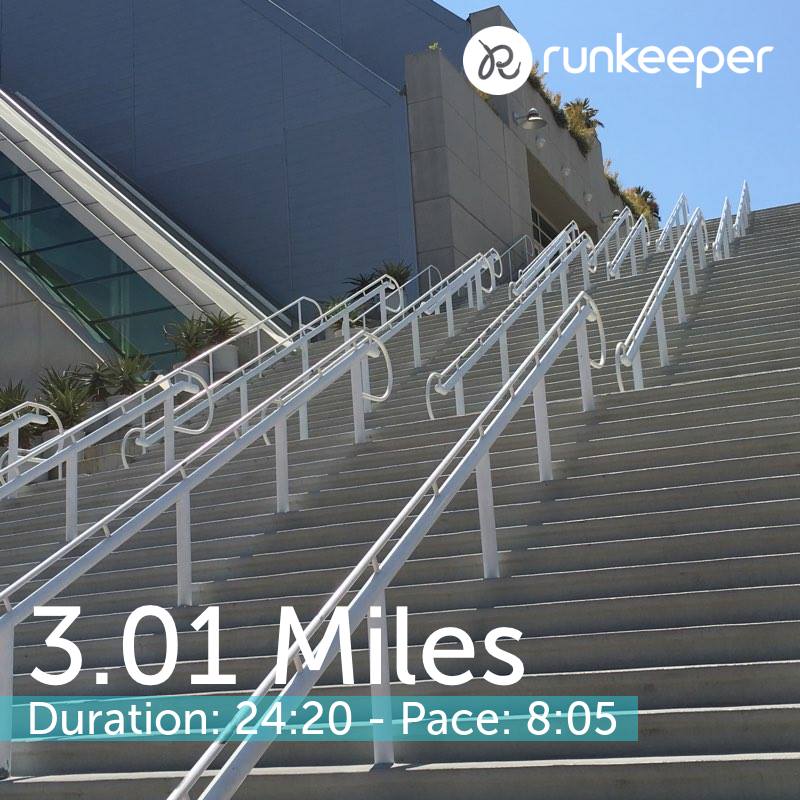 You have to be bat shit crazy to run 3 miles and then run 100 stairs… 10 TIMES.  That's 1000 stairs.  Did I mention this was at 1 PM?
My calves hate me today, but it was fun to do something different!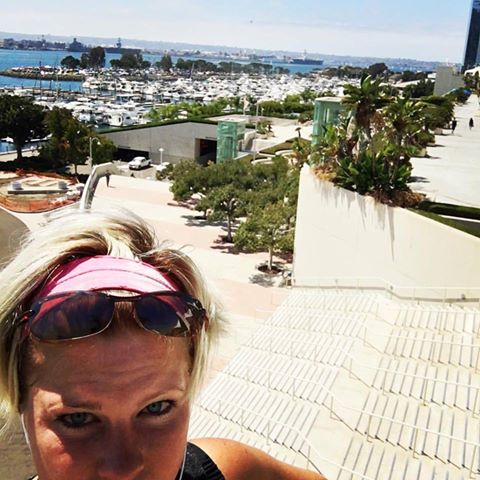 We are crazy, but we know how to refuel properly.  The backside of those stairs leads you over to Seaport Village.  It's one of the most touristy things you can visit in San Diego, but I have to admit it's fun.
It's also home to San Pasqual Wine Tasting Room, where you can have a habanero wine slushie.  My sister went for the slushie and I got a glass of rosé.  We made a picnic with watermelon, waters, and hummus with pretzels from the deli across the way.  It was a fun way to cool down while listening to a live band play.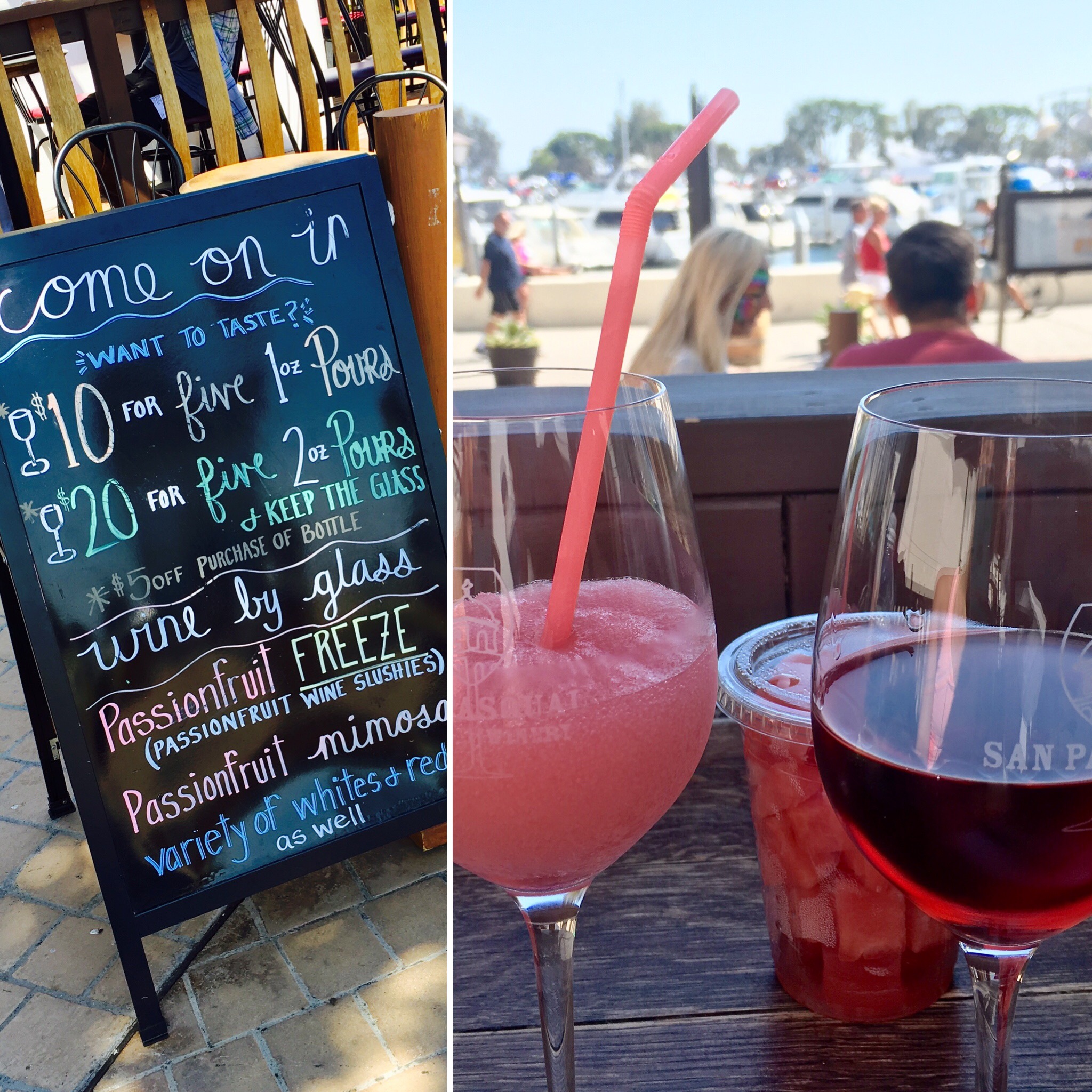 We meandered through some shops and headed north to the waterfront.  It's a fun walk because you're walking right along the boats, including the USS Midway (famous air craft carrier-turned-museum) and the Star of India (the world's oldest active sailing ship – its from 1863!).
From there, we headed east to Little Italy.  It's my favorite neighborhood for drinks and food… I should have known better than to walk toward it.  One look at the sign below and we stopped in our tracks for our second wine tasting of the day.  Juice diets are all the rage.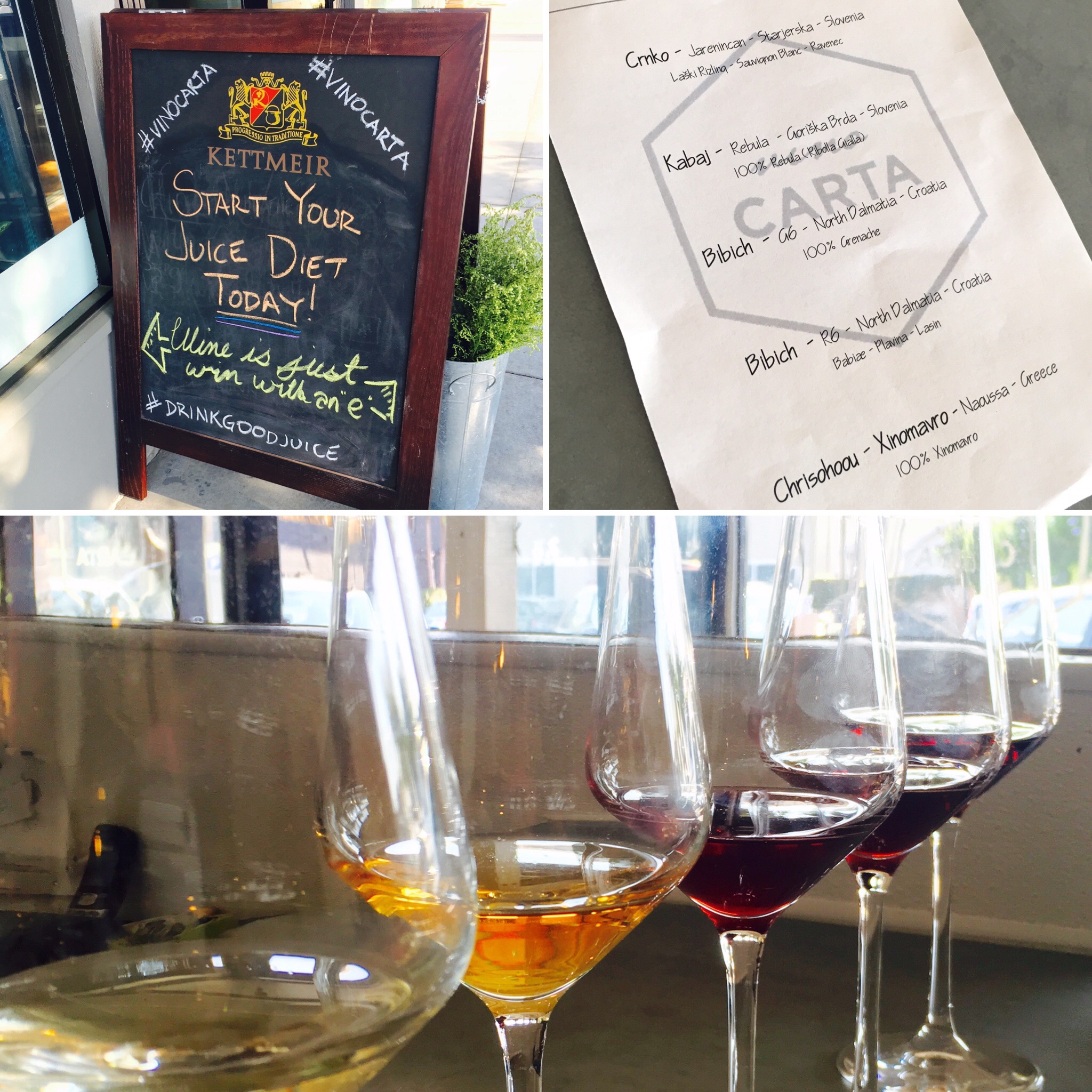 Vino Carta was having a really cool Sunday special tasting.  5 wines, all from the Ottoman Empire (translation: really freaking old vines and/or methods).  The man that was working was knowledgeable about the wines and a lot of fun to talk to.  Y'all know I geek out on wine, so this was a ton of fun for me.
See the second glass from the left?  That's what happens when you ferment a white wine on its skins. Also knows as "skin contact wine" (insert childish joke here).   It was common to make whites like this way back in the day.  This particular wine is from Slovenia, which is Italy's neighbor and also makes some pretty tasty juice.
At this point, we'd run and walked about 8 miles.  It was 5 PM.  Why not just stay in Little Italy for dinner?  Vegas thought that was a lovely idea and met us at a new Sicilian spot, Barbusa.
I didn't get pictures of everything, but it included Aperol spritzes, grilled peaches and prosciutto, crab arancini, artichoke-mushroom pizza, and cannoli chips.
Oh, right… I totally got a pic of those cannoli chips.  The server (who was from Sicily) brought it to us as a surprise after dinner.  You know how cannoli is hard to eat because it crumbles?  The chips completely remedy this.  It was perfection.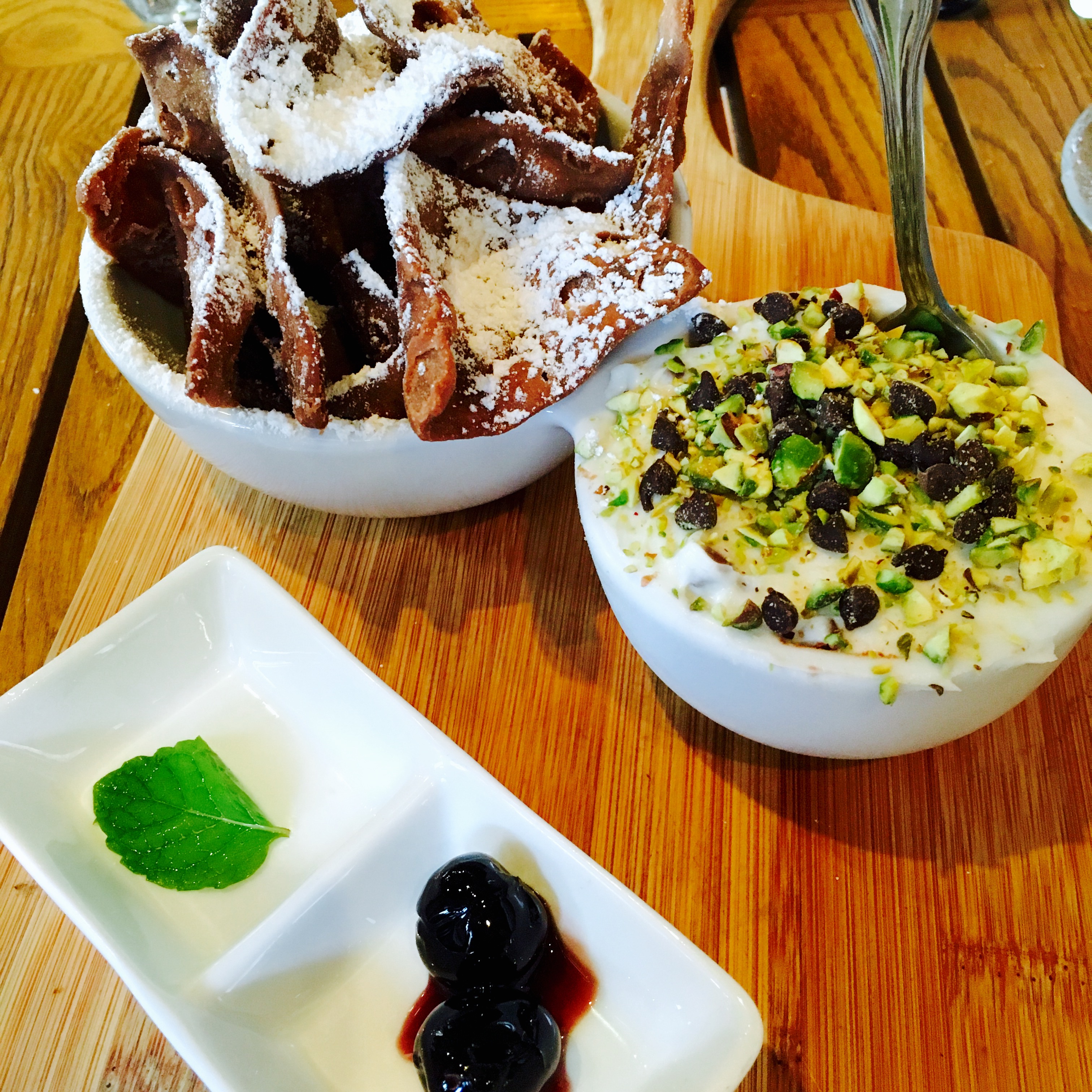 And then we went home, showered, and promptly passed out went to sleep.
***
Hey Meghan… does a Day in Review count for your glorious link up?
Have you ever spent a day as a tourist in your own city? 
Are you a fan of cannoli? I can't believe we'll be eating it in Italy in less than a month!