We all had chia pets growing up.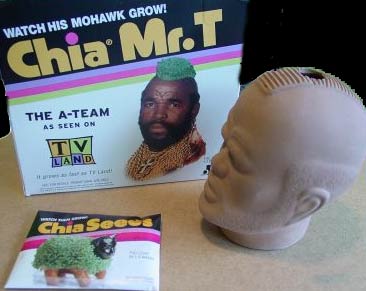 The adult thing to do with EAT the chia.  The seeds, not the pet… actually, I wonder if you could eat the pet…
Today I am guest posting on my friend Heather's blog – Better with Veggies.  This vegan-rockstar endurance athlete is tearing up the slopes on a snowboarding adventure!
Click here for a little chia education and some tasty (and easy!) recipes like…
Blueberry Pear Overnight Oat Chia Pudding
***
I'm going to be sweating it to keep up with blog this week… work is out of control!  Sorry if I am slow to comment.
Do you use chia seeds?  What's your favorite way to incorporate them? 
Have you ever walked around with seeds stuck in your teeth?  Why don't people tell you these things?!