Simple eats are the name of the game lately.
Between my injury and warm nights, a DIY cheese and meat board is a common dinner. 
Thank you to everyone for all the well-wishes this past week.  The ACL thing sucks, but I'm really lucky to have good friends and Vegas' support.  I'm off to get my MRI today, so we should have a plan by Friday when my doctor gets the results.
In the meantime, here's how I've been eating spending my time.
Breakfast: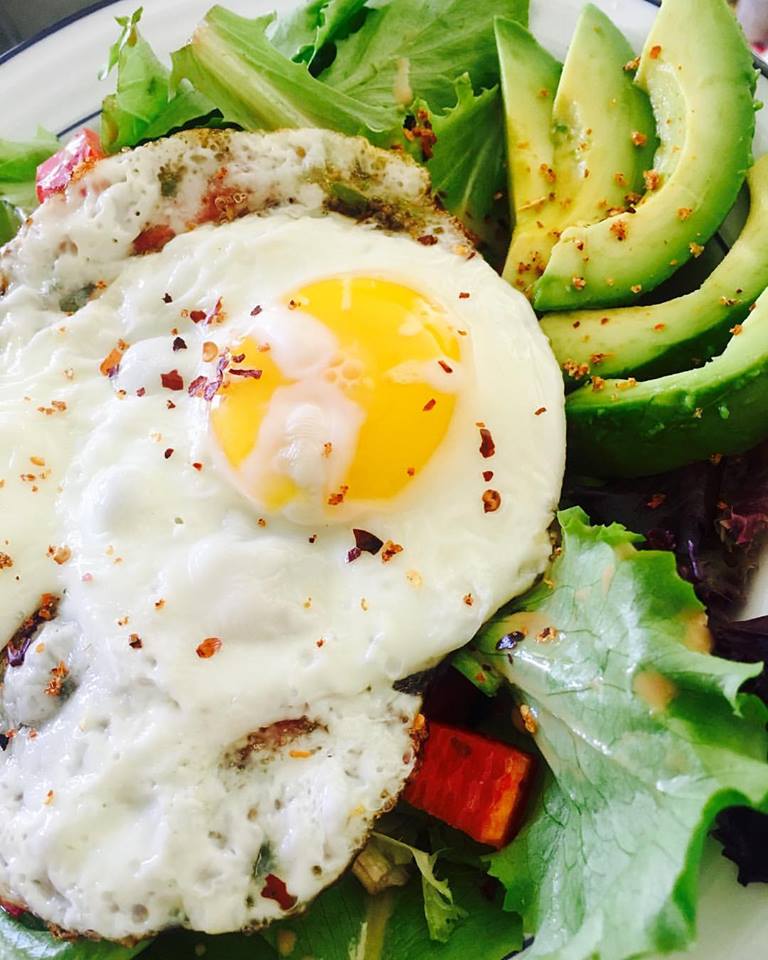 The usual morning cocktail, followed by vitamins and a Matcha Latte.
For breakfast, I've been loving salads.  If you put an egg on it, anything is breakfast!  That yolk drips down into the lettuce like a dressing.  It's perfection!  The above salad also had a side of avocado with Tajin.
Lunch:
I don't know what got into me.  I randomly ate a Boca burger.  That's the epitome of not wanting to cook – eating a frozen veggie burger.  Plus a side of carrots and hummus.
The morning was really busy with work, so that may have also contributed to my extreme food laziness.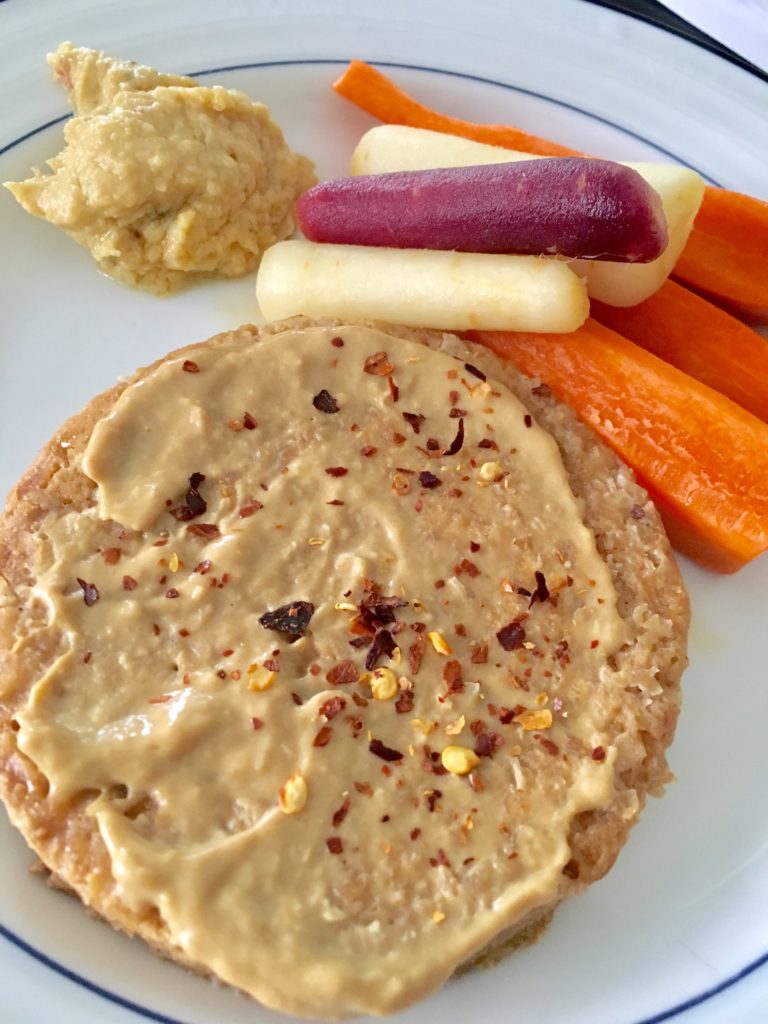 Then I went for the workout.  I posted the following on Instagram.  It sums up my attitude. 😉
The workout (in the caption below) was actually a good one.  My mood is always better if I can move a little!
Dinner:
More often than not, we've been having boards for dinner.  A DIY cheese and meat board is an easy way to feel fancy while actually being lazy.
Many of ours have featured turkey as the protein, thanks to the very generous turkey shipment we received from Jennie-O.  Their deli turkey is fantastic, and pairs quite well with veggies and cheese!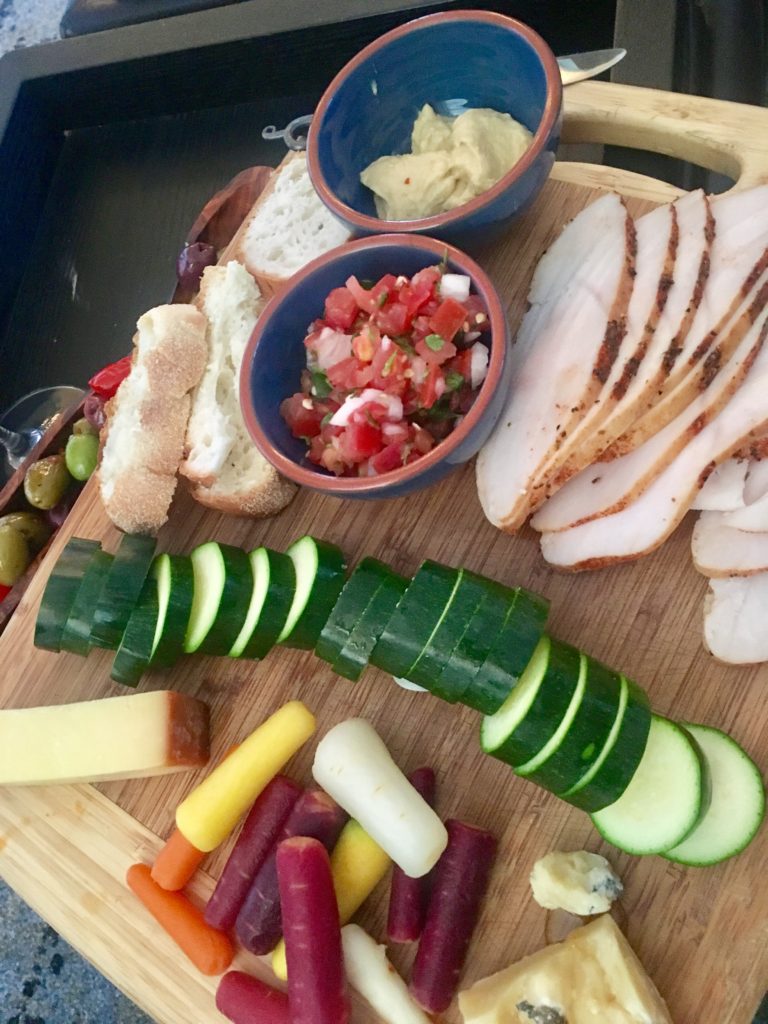 In addition to the turkey, this board featured zucchini, carrots, hummus, pico, baguette, smoked cheddar, blue cheese with honey, and olives.  Plus a glass (or two) of wine.
The best part about making a board for dinner is that you can use up all the random little things in your fridge.  Plus, it's fun to graze on while you watch TV.  We typically don't eat in front of the TV, but it was a must while we binged on Big Little Lies.
Have you ever done blue cheese and honey?  It's the perfect sweet and tangy combo.  Vegas was scooping the last bits up with her finger.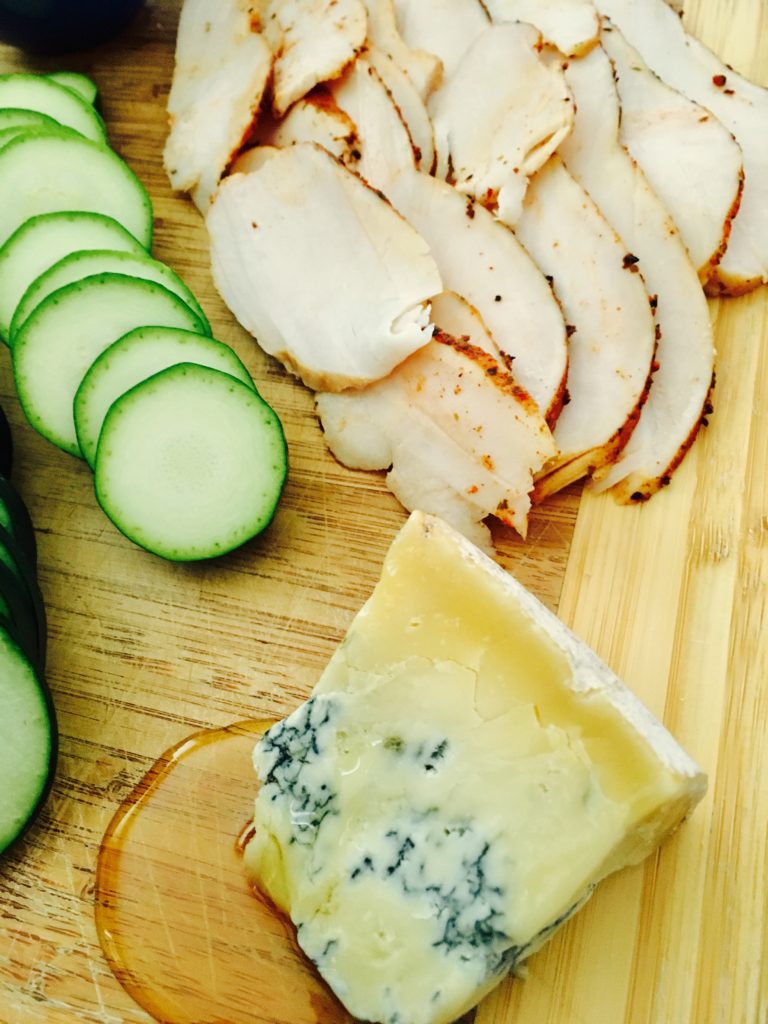 ---
Make sure to link up to Jenn's WIAW baby below!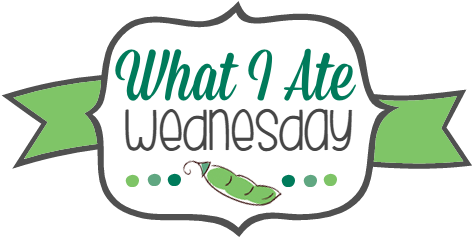 ***
Have you seen Big Little Lies yet?  We both loved it!
What would you put on a cheese board?