I'm leaving.  
Vegas is super sad. 
Lucie and I are crashing Meghan's place for a long weekend.  As you're reading this I am somewhere between San Diego and Cleveland.  And I'm eating froyo on a plane.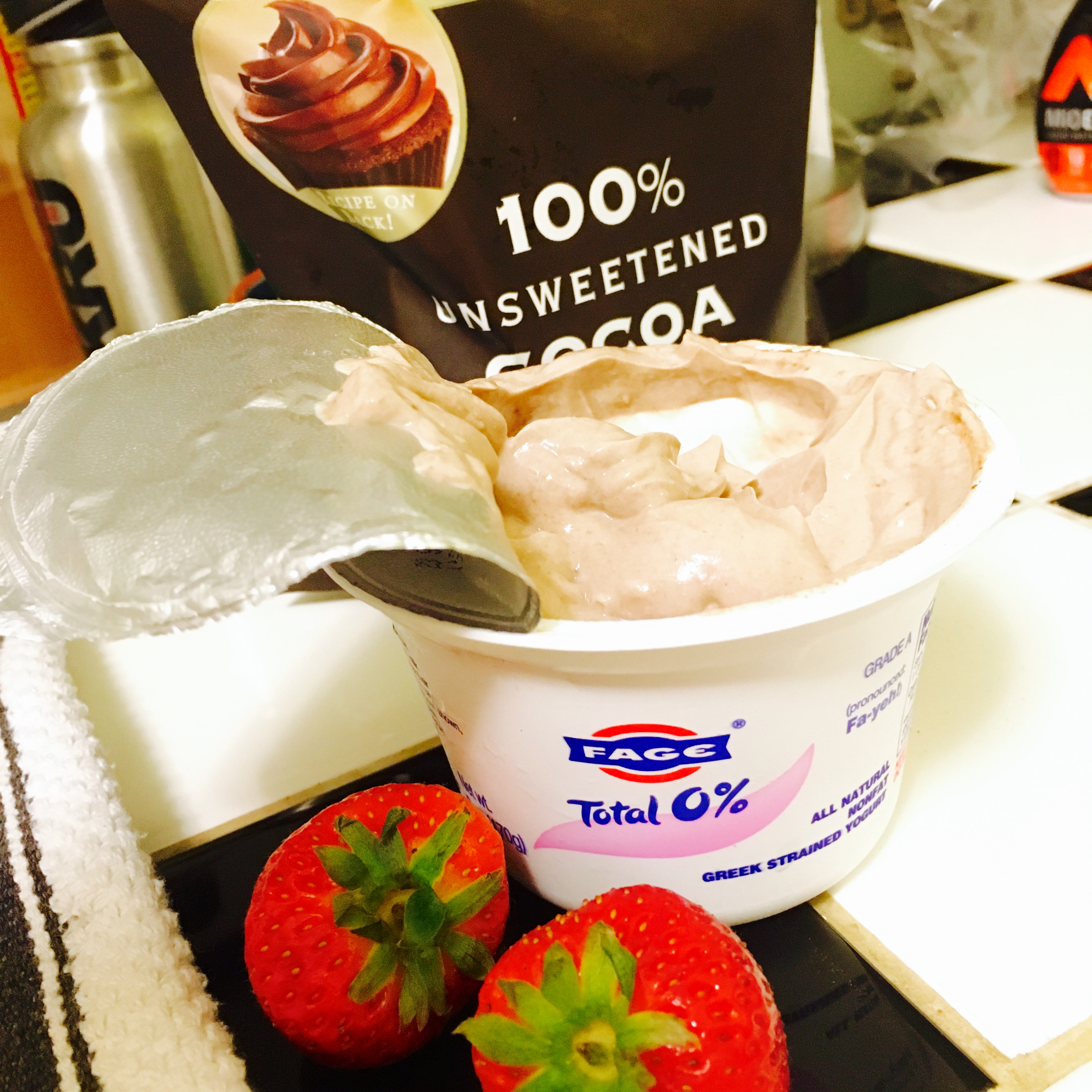 Despite me more recent gluttonous ways, I am still incredibly cheap… and I hate airplane food.  I've revisited to my previous travel meal skillz for this trip.
I love mixing Greek yogurt with various flavors – cocoa powder, stevia cocoa syrup, and strawberries in this instance – and freezing it for a dual action ice pack/tasty treat on the road.  If it's frozen, it's not a liquid – you can fly with it!  Also in tow is a smoked salmon salad.  Stay tuned on IG.  #sorrynotsorry
I love Meg and Luce, bit let's be honest… I'm really going to see this midget gorilla: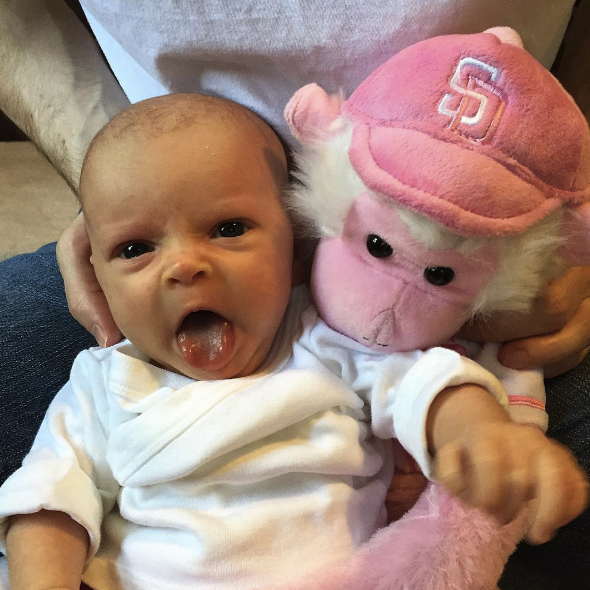 ---
Read on for my whole day of eats, and link up to Jenn's WIAW baby over at Arman's today!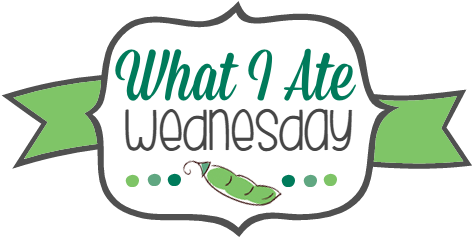 ---
Breakfast:
The usual morning cocktail followed by my tasty new gummies. 
For breakfast we had Coco-cado Waffles… strange but good!  In fact, it was declared the best one yet by my sister.  It was a blueberry Van's waffle with cocoa-avocado pudding, strawberries, and hemp hearts.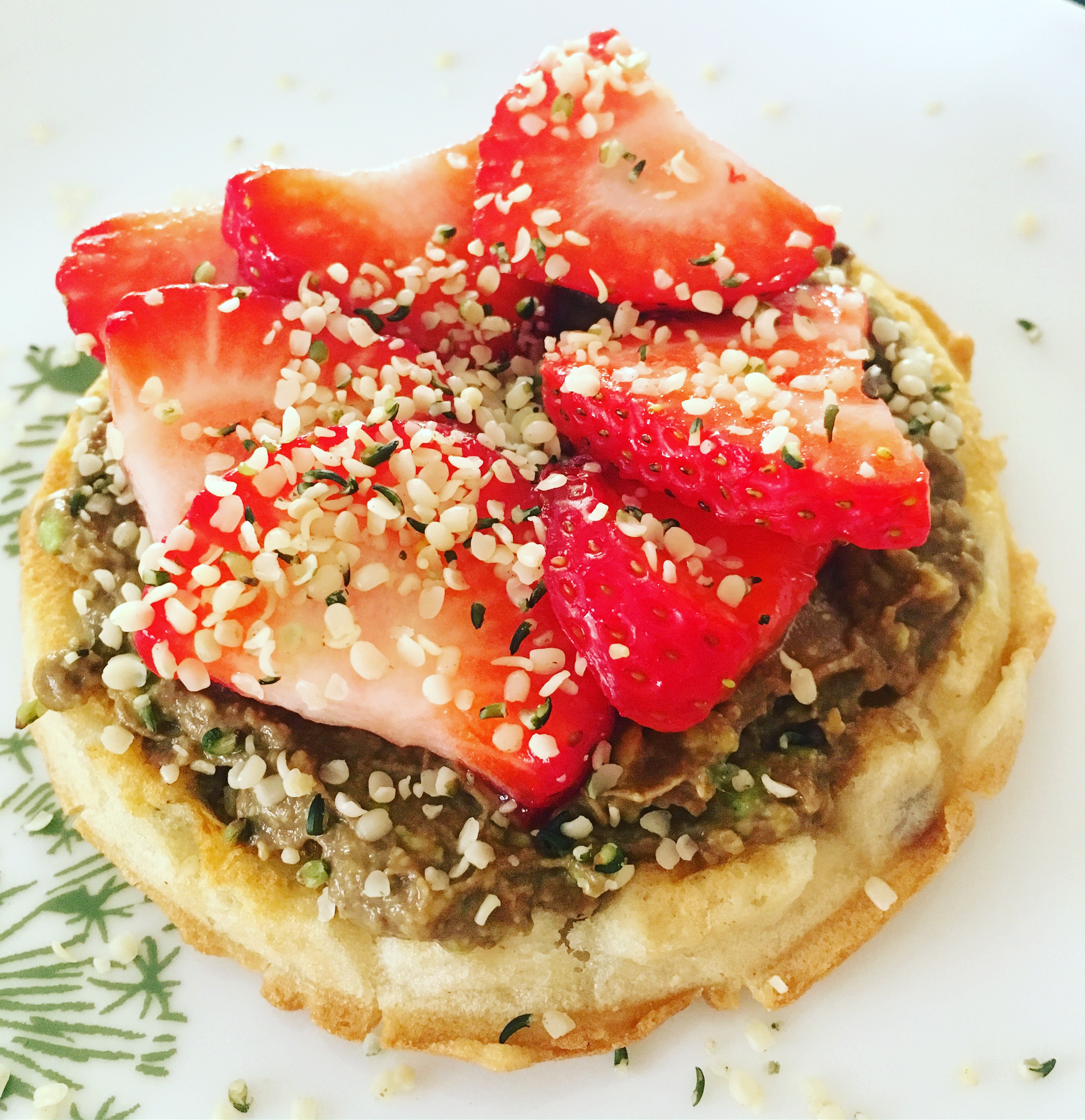 Snack:
A little recipe experiment… any guesses?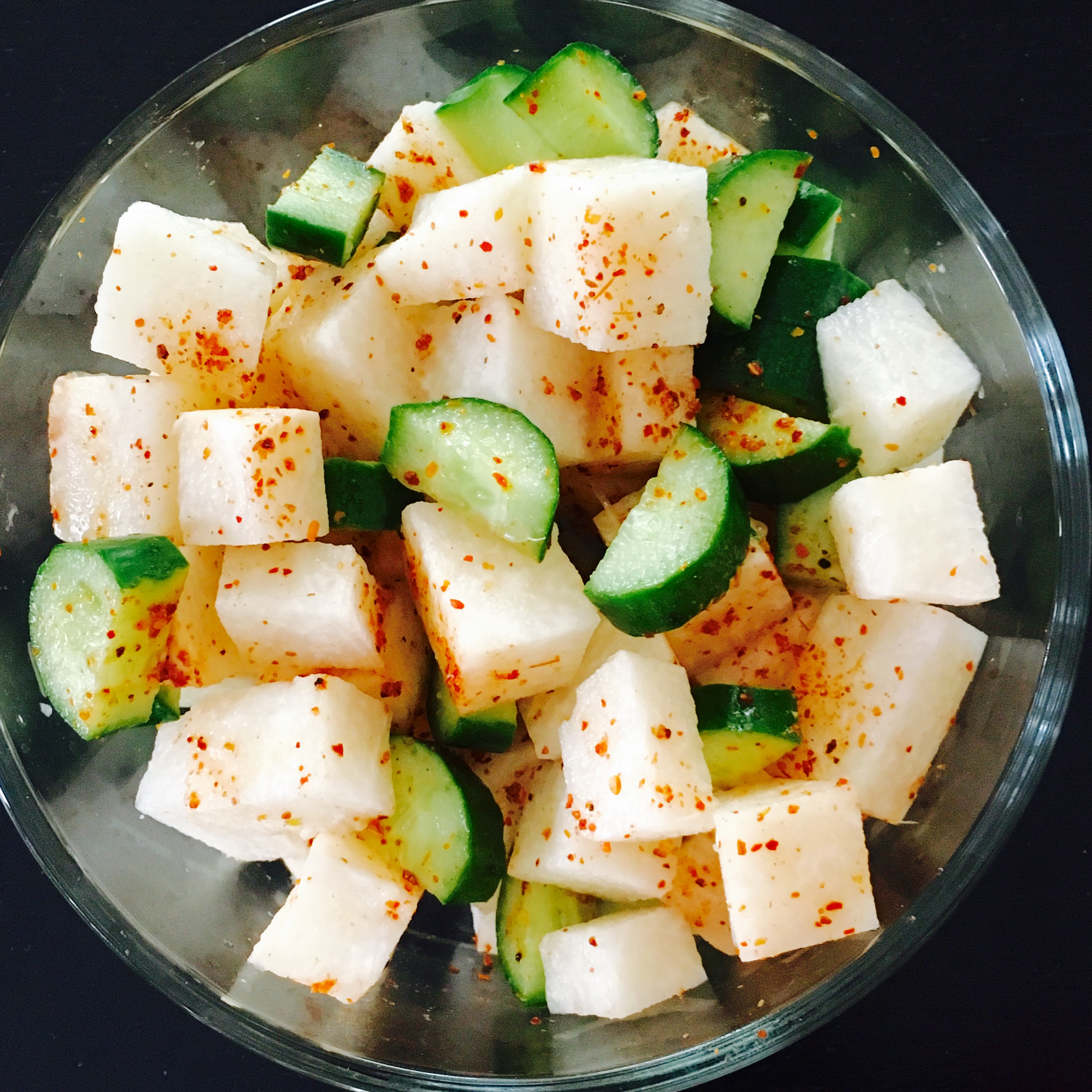 Lunch:
Post workout… it's more a snack than lunch… but it was hot and it's what I wanted.  Chocolate rice protein, CocoCardio, spinach, cinnamon, sweet potato (it makes it creamy – trust me), ice, and water.  Topped with granola and chia seeds.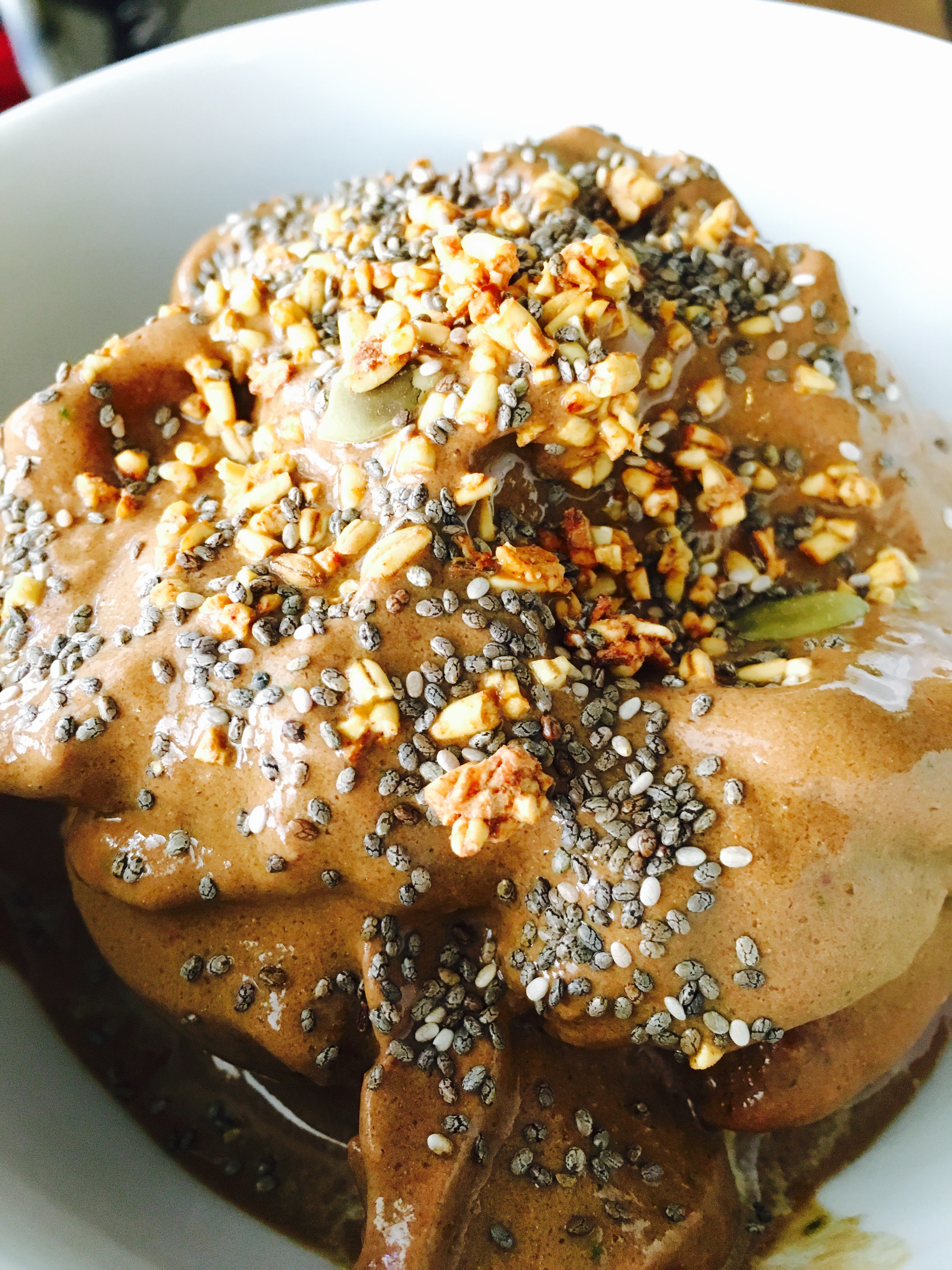 Dinner:
I love to cook, but I also love when we split cooking duties.  This was a particularly good dinner… followed by chocolates and more wine. 😉
***
Vegas is confident I'm going to come back wanting a baby.  Notsomuch.
Do you travel with food?
What's your favorite avocado toast?