When in Rome…
Or Basel.  Whatever.
On my first full day in Basel, Lucie took me on adventures fit for a blogger!  But first we began in a predictable way… taking pictures of yogurt bowls before breakfast!
My bowl was goat's milk yogurt (which Lucie bought special for me!) with cinnamon, Growing Naturals Vanilla Rice Protein, oats, strawberries, cacao nibs, and more of Lucie's bread.  We took our beautiful bowls outside of a photo shoot in natural light.  Priorities!
Then we were off of more biking adventures!  I successfully made it to the outdoor market, but was quite relieved to park the bike for the afternoon while we walked around and shopped.  The outdoor market was really neat.  There were plenty of cured meat and cheese samples, but I was most fascinated by the massive white asparagus (pictured below… as to what it looks liked… I'll leave you to your own dirty minds ;)).
We also went to the luxury grocery store where I was fascinated by the abundance of edible flowers and an entire WALL of mustard!  Obviously, we were forced to check out the chocolate shop.  There were sheets and sheet of freshly prepared chocolates, along with these cute chocolate and almond "bugs" that looked like little mice.
We walked around more, looking among the various clothing shops.  I was excited to see a Swatch watch store in Switzerland. I took a picture, but will spare you.
What's more interesting is the view from our lunch spot.  We sat outside and watch the Rhine flow by while enjoying salads with grilled chicken.  My request for dressing on the side was met with an odd look by the server, but was accommodated.  Europeans aren't as open to (used to?) modifications to orders.  #sorryimnotsorry
We took the coolest ferry I've ever seen back across the river.  It runs along a cord from side to side.  Th movement of the river powers it, with on the turn of the rudder to guide the direction from shore to shore.
Lucie said she hadn't been on it in years, but it's well-known in Basel.  You don't realize how little of the "famous" attractions in your own city you see!  Confession: I've actually never been to Atlanta's aquarium.
We then hurried back to Lucie's flat for a snack and a brief rest before Crossfit.  Yes, I did Crossfit.  The WOD was double-unders and snatches.  I proved to everyone that I suck at jumping rope, but I consider just surviving the bike ride there a "win."  Win #2 was teaching Lucie the American meaning of snatch.  My snatch hurt from the biking!
We had fun with a post-workout photoshoot too.  Snatches, kettle ball swings, and a little monkeying around: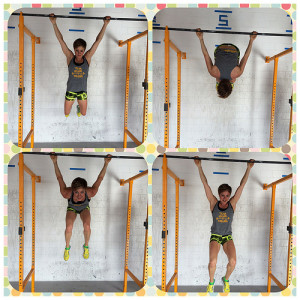 Then came My favorite part: refueling!!!  We went to an Argentinean grill, Hinterhof, on Lucie's friend's recommendation.  I have to admit being hesitant about going for Argentinean food in Switzerland… but it was fantastic!  It was a lot of fun getting to meet Lucie's friends, too.
After that WOD, we deserved some delicious meat.  #TWSS
So there you have it – a WIAW in the life of a Swiss traveller.  Minus a few snacks… too busy experiencing to picture it all!  Remember to check out Jenn's blog for everyone else's delicious creations!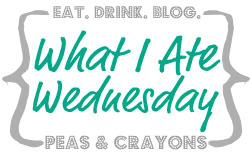 ***
I'm off to Zermatt today – I can't believe it's almost over!
Do you ever go to the popular attractions in your hometown?  I need to be better in ATL!
What happens when you leave your camera/phone unattended among friends?