I'm moving slow this week.
Because I was attacked by an octopus. 
Ok, so maybe not for real.  I've been crazy sore and the octopus action helped me with recovery.  It's actually called supping therapy (you may have seen similar spots on Michael Phelps).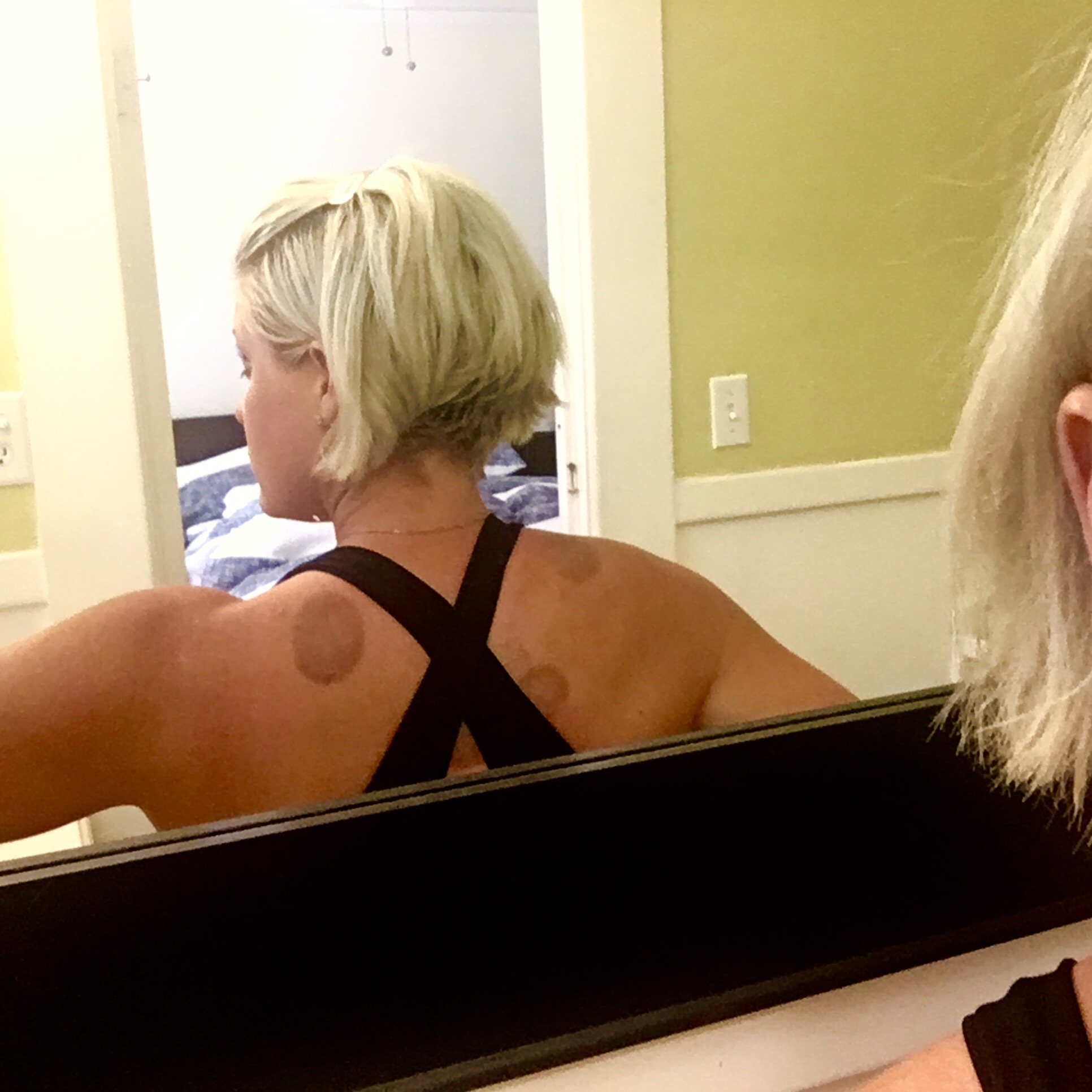 It increases the blood flow and helps muscle fibers repair faster after an injury or a tough workout.   I had it done on my back and calves, along with acupuncture.  It doesn't hurt… it sort of feels like a deep massage.  I noticed a HUGE difference in the tightness and soreness in my calves and upper back.  However, I still can't swim.
If you're in San Diego and looking for treatment, I go to Herbin.  (No affiliation, I just love them.)
---
Anyway, that's why I've been a lazy blogger this week.  I'm feeling slow.  Read on for my whole day of eats, and link up to Jenn's WIAW baby over at Arman's today!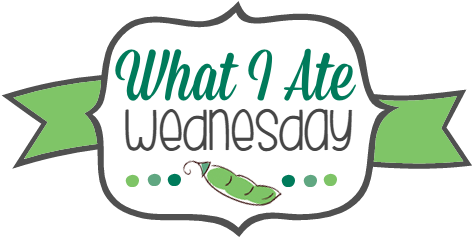 ---
Breakfast:
The usual morning cocktail followed by my tasty new gummies. 
For breakfast we had eggs and toast… with a twist.  Forget dates, FIGS are nature's candy!
Snack:
Random handfuls of granola and a couple M&Ms.  Unpictured.  Oops.
Lunch:
Chicken, carrot sticks, and salad with purple sweet potatoes.  I LOVE purple sweet potatoes.
I topped the salad with my favorite quickie dressing: equal parts hummus and salsa, thinned with a little water.  It's delicious, I swear.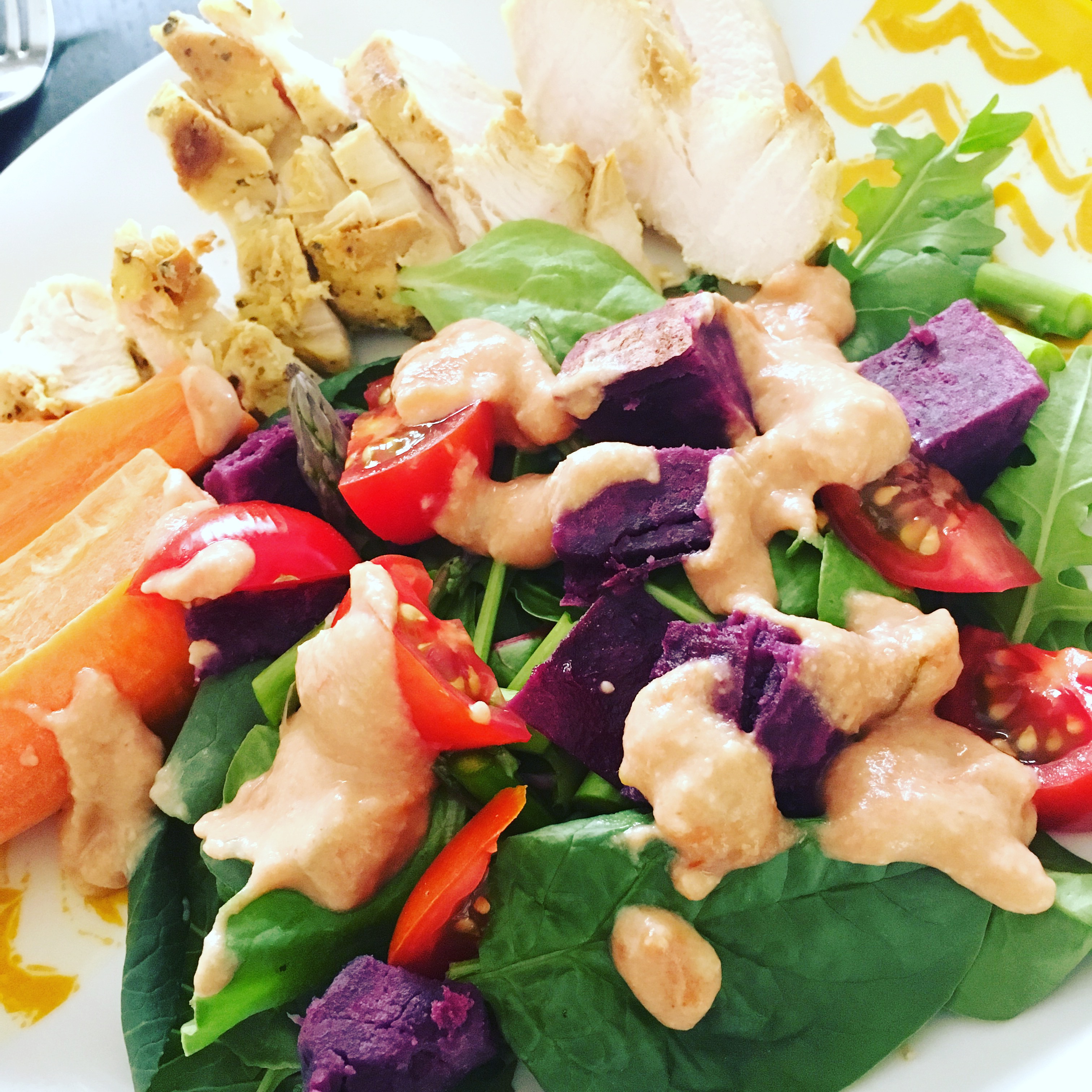 Dinner:
Vegas took me on an impromptu date!  We tried a new-to-us place, 3rd Corner Wineshop & Bistro, in Ocean Beach.  It was amazing.  You're basically eating in a wine shop.  You can wander the aisles to choose your wine for dinner, and take bottles home as well.
I located one of my all-time favorites – Chateau Musar's Gaston Hochar.  It's Lebanese wine.  This may sound odd, but it is incredible.  It's also incredibly hard to find – we had a bottle with dinner and took home 6 more!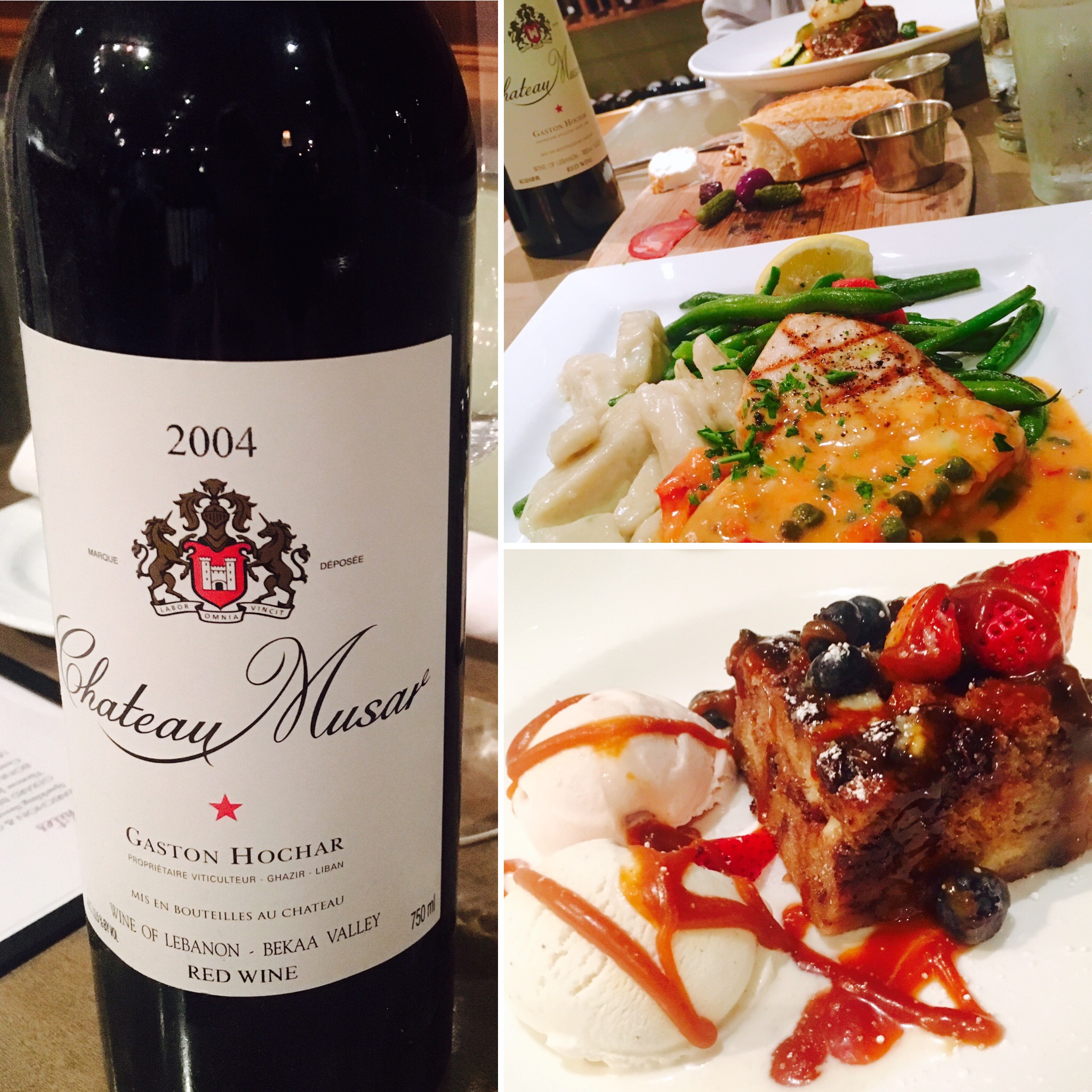 We started with a plate of cheeses and charcuterie.  I had the swordfish special and Vegas had the short rob.  Both were good, but the short rib won the night.  Well, it won until we had dessert.
The night ended with chocolate chip bread pudding with scoops of vanilla and strawberry gelato and hot caramel sauce.  It was perfection… the strawberry gelato even had chunks of berries in it.  I think we found a new favorite spot!
***
No more Venmo dating stories yet…  I'm sure we'll have more to share though!
Have you ever heard of Lebanese wine?
Has anyone else tried cupping therapy?