Go Packers!
I'm happen to be in Milwaukee for work while the Packers open again the Saints.  All of this is lost on me – I prefer college ball.
I had quite the view!  People in Milwaukee are incredibly nice.  They also really like Bud Light and Riesling (as evidenced by the patrons at the bar last night).
No, I wasn't out partying.  But how could I pass up eating dinner at the hotel bar while watching this shenanigans go down?!
Plus, I was in need of a treat after a workout so awesome it left me shaking.  That one will be posted ASAP.  🙂
---
To entertain myself between work and the NFL, I researched fried foods.  Apparently one can fry anything.
They claim everything is bigger in Texas.  If bigger = fried, then "they" might be right!  The prize for the Most Creative State Fair Food in Texas went to the Fried Bubble Gum.
It wasn't really fried gum – it was fried bubble gum-flavored marshmallows.  That actually doesn't sound so bad…
Last year's winner was fried beer ravioli.  Homer Simpson's favorite dinner.
But that's nothing compared to Iowa's Fried Butter on a stick.  Seriously.
Who could even take one bite of that?!
And we wonder why half of America will be obese by 2030?
Moo-ving on to ice cream, Ben & Jerry have finally outdone themselves.  Coming soon to a store near you…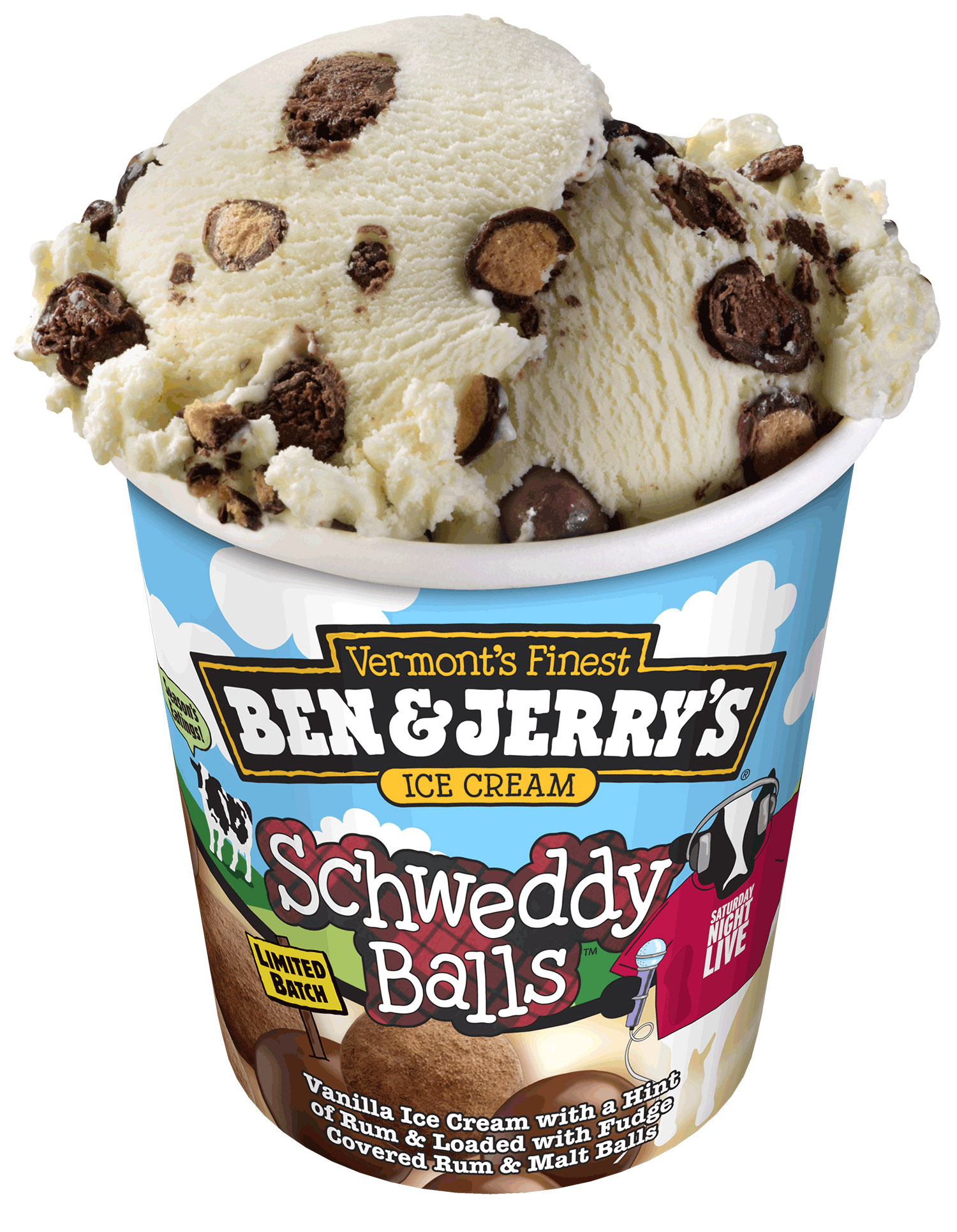 Schweddy Balls Ice Cream will consist of vanilla ice cream with a hint of rum and is loaded with fudge covered rum balls and milk chocolate malt balls.  Schweddy balls on ice.  
Please tell me Betty White's muffin is next.
---
I love crazy, creative non-fried, non-ice cream combos too!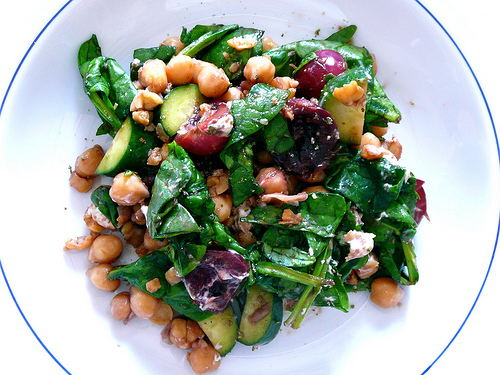 ***
I once had a fried Snickers.  Not gonna lie – it was good.
What's the weirdest fried food you've ever seen/tried?
Do you get into the NFL?  College football?  Nothing?