I don't like movies.
I know, I know… you're looking at your screen like I said I kill puppies.
They are just SO predictable/disappointing/over-acted/etc.  I do make exception for movies based on true stories.  Zero Dark 30, for example, was incredible.  I also liked Les Miserables… even thought it was a musical and it was long.  It could have something to do with the bottle of wine we snuck into the theater…
Either way, I DO love the awards shows.  I like to judge check out the dresses, and love the performances between awards.  How awesome is Adele?!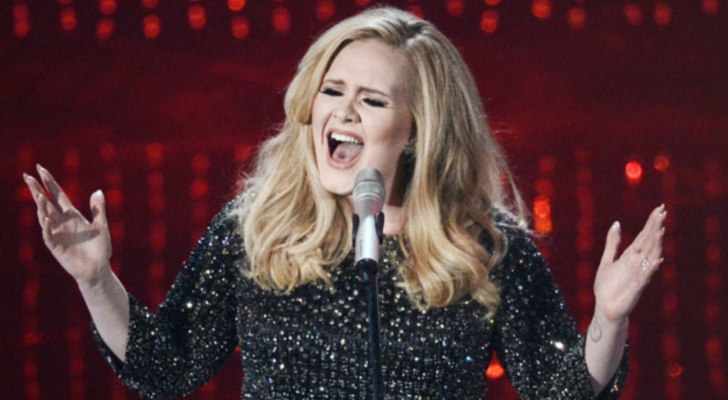 When Special K contacted me about trying their new Sweet & Salty Popcorn Chips and sharing them with friends at an Oscar party, I jumped at the chance.  I love a party! 😉
The awesome party package they sent included the chips, nail polish, a game to guess the winners, and…. a red carpet!!!  ***I received this product and party kit at no cost from Special K; however, all opinions are my OWN!***
I invited over some of my favorite movie buffs and prepared a spread of meatballs, Creamy Pesto Dip, Brown Beer Hummus, veggie sticks, cheeses, and Red Wine Chocolate Cookies.  And the chips, of course.
The chips were totally addicting.  How can it get better than sweet & salty?  We inhaled 2 boxes.  Which really isn't bad considering a serving is 28 chips.  Only 120 calories AND I can pronounce every ingredient on the (short) list.
Our favorite performances were – of course – Adele and Les Mis.  I can't believe they got the whole cast on stage!  I also laughed like a 10-year-old boy at the "We Saw Your Boobs" song. #sorryimnotsorry.
Did I mention it was a pajama party?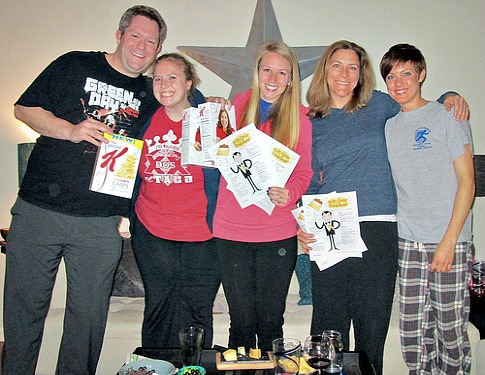 Back to the spread.  The dips were fantastic with the chips.  I shared the Beer Hummus on Monday, but today I have the Creamy Pesto Dip for you.  This recipe was inspired by this recipe created by my girl Kierston.  She is a Canadian figure competitor and I have LOVED following her journey!
I lightened it up a bit to meet my dietary needs by eliminating the pine nuts and parm and using nutritional yeast.  Because nutritional yeast has a cheesy-nutty taste to it, it made a fabulous pesto and packed in the B-12 and protein.
Citrus and spice are a couple of my favorite ways to add depth and a bright punch to recipes.  I added lemon juice and red pepper flakes to accomplish that here.  After combining the first ingredients in the food processor, I transferred the mix to a bowl to stir in the Greek yogurt (more protein – woot!).  I couldn't believe how light and flavorful the result was!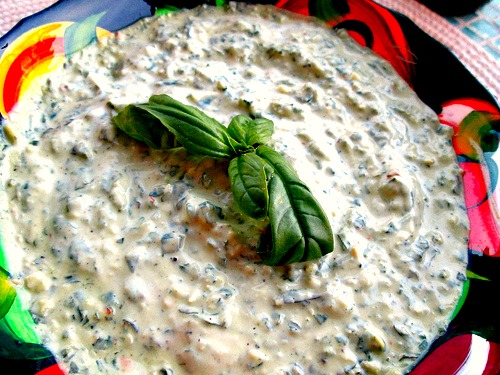 Vegan or dairy-free?  Make your protein-packed pesto creamy by adding tofu to the blender!
Creamy, fluffy and packed with protein.  And it got the thumbs up from Carol.
________________________________________________________________________________________

Creamy Pesto Dip
1 C fresh basil leaves (packed)
2 cloves garlic, minced
Juice from 1/2 lemon
1/4 C nutritional yeast
1/4 tsp pepper
1/4 tsp red pepper flakes
2 tsp extra-virgin olive oil
1/2 C Greek yogurt
Place basil, garlic, lemon juice, nutritional yeast, and peppers in food processor.  Process until combined.
With processor running, slowly add in oil.
Transfer to a bowl.  Stir in Greek yogurt.
Enjoy!
Makes ~1 C.
***
I wish I had an excuse to throw a party every weekend!  It's fun… and a great motivator to clean the house. 😉
What is your favorite party dip?
Do you like movies?  What was your favorite this season?