I'm pretty impulsive. 
In case you didn't get that from the time I ran away and got married…
Yesterday I decided I didn't want to go to the gym and would instead go for a hike.  Not so impulsive… except that it was already getting late, it's been in the 80s here, the previous day was leg day, and I'm still supposed to be rehabbing my ankle from my PRP treatment.
No matter.  At 3 pm I headed out to Cowles Mountain.  It's only about a 20 minute drive inland… but that resulted in a 10 degree difference in temperature.  It was 91 degrees when I started the hike.
I'm not completely insane.  It's only a 1.5 mile hike up the mountain and the temperature drops pretty quickly as the sun goes down, so I knew I wasn't going to die.
The top of Cowles is the highest point in the city of San Diego at 1,592 feet.  So, despite being short, the trek up is relatively challenging due to the incline.  I tried to jog the flatter spots (it's mostly uphill), but there were several areas too steep and rocky for me.
The view from the top is incredible!  There are maps pointing out the surrounding peaks, valleys, ocean, and a couple of points in Mexico.
After resting for a moment, it had cooled down and I was ready for more.  I walked around a bit and saw a sign for an adjacent 2 mile trail to Pyle's Peak.  I didn't know anything about the trail or how much time 2 miles would take (it was already 4 pm), so I decided to go half way to check it out for the next trip.
Pyle's was fantastic!  The first part of the trail is downhill and fairly shaded, so it's easy to jog or walk while recovering from the Cowles climb.  There's a lot of plant life, unlike the mostly rocky hike up Cowles.  A nice change of scenery!  I decided to turn back after a mile due to the time of day, but I'll go to the peak next time for sure.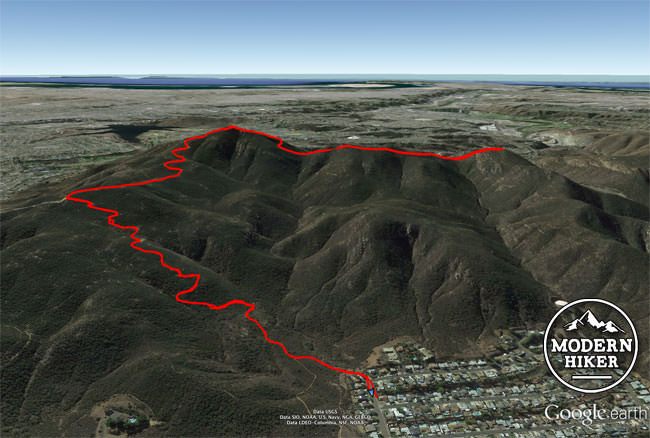 Summary:
It took me 30 mins to go 1.5 miles to the top of Cowles and 15 mins to get down (I mostly jogged down)
I didn't time the Pyle's trek, but it was much faster
If you're looking for the Pyle's Peak trail, go towards the radio tower once you're at the top of Cowles and you'll see a sign for the trail to your left (it's another 4 miles, round trip)
The view from the top is awesome – I'll definitely go again
Bonus: parking is free!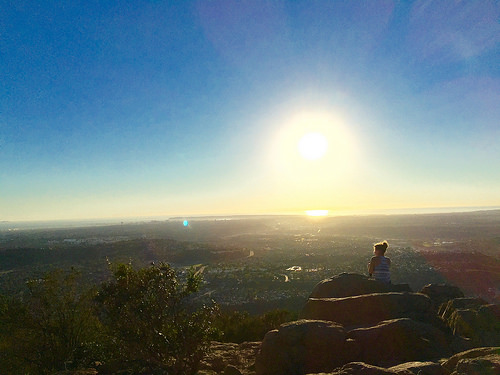 ---
Now for the food.  Read on for my day of eats, and join in Jenn's WIAW baby over at Arman's today!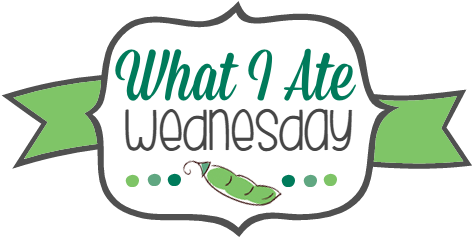 ---
Breakfast:
I had my usual morning cocktail and sludge while I rushed around after waking up late.
Breakfast was a new experiment – a Japanese sweet potato hash topped with #yolkporn.  Recipe coming – I think Friday.   Obviously I forgot to write any measurements while cooking this… doh.
Snack 1:
I wasn't sure if I was hiking or going to the gym… so I just had a snack instead.
Snack 2:
Decided on hiking, but didn't want a meal.  Sooooo… I did some pre-hiking cooling down with my favorite chocolate-beet protein smoothie bowl.  Topped with raspberries and cacao nibs.
Dinner:
I was starving.  I met an old friend for dinner and beers at The Brew Project.  I had a Southwest salad and added BBQ pulled pork.  I love their salads – it's not just a bowl of lettuce with a few tomatoes.  This one had roasted poblano peppers, pickled radish and red onion, cotija cheese, corn, beans, and peptias. 
I also love their beers.  They only carry beers brewed in San Diego County.  My choice for the evening was Modern Times' City of the Sun IPA.  I love this beer – it's the perfect mix of citrus, tropical fruit, and a little pine.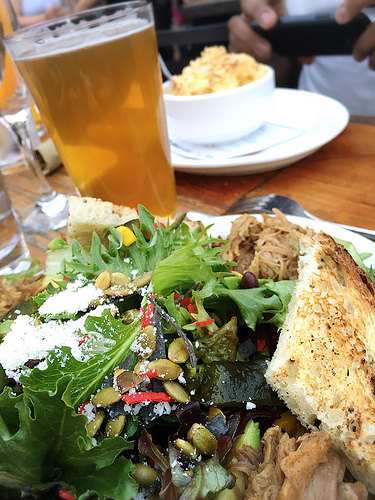 Annnnnnd and 90 degree day called for a Pinkberry dessert.
Peanut butter-chocolate hazelnut swirl fro-yo with various toppings, including a handcrafted marshmallow toasted right there in front of me.
***
Hiking is awesome.  But that, combined with a leg day… I feel broken right now.
Are you impulsive?
Do you like to hike?  I used to do Stone Mountain in Atlanta all the time.