I'm the most competitive person I know.
With the exception of Vegas.
As women, it seems we often have a hard time with competition.  We're too worried about being nice, well-liked, feminine… it reminds me of a quote I read long ago that went something like: Why is a woman a bitch and man is strong?
One of the most competitive women I've ever seen died yesterday at 64, just 5 years after being diagnosed with Alzheimer's Disease.  She even coached and won the year she was diagnosed.  That's something I loved about Pat Summitt.  She wasn't afraid of being competitive and fighting to win.  She knew that competitive drive is what makes you great.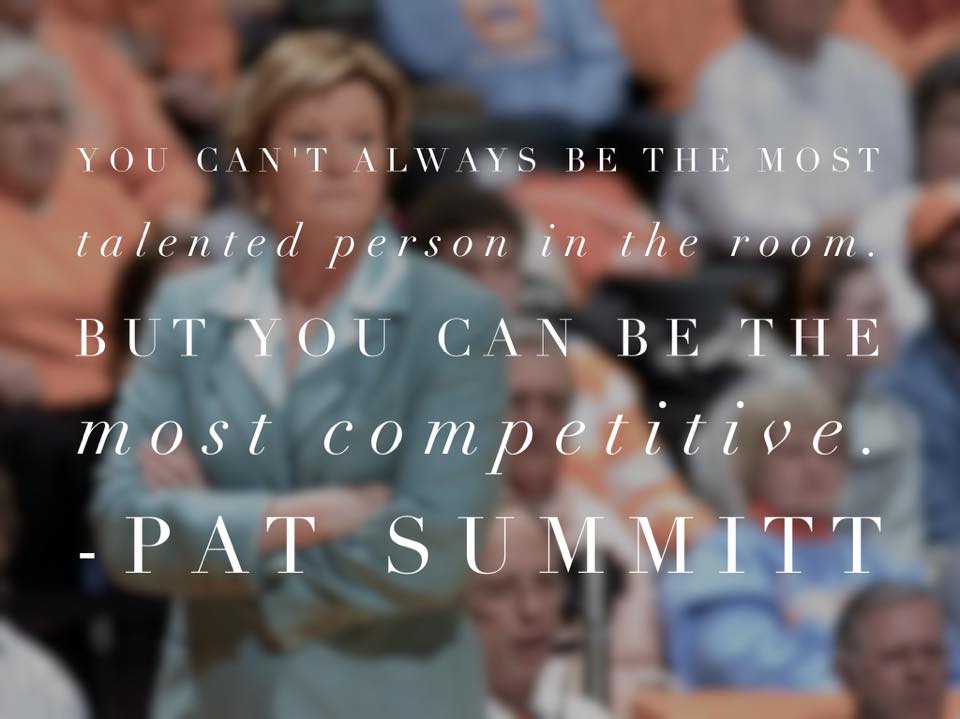 Coach Summitt lead the Tennessee Lady Vols basketball team to the most wins in NCAA history of ANY coach, male or female.  In fact, she was such a great coach that the men's teams tried to recruit her!  She wouldn't do it.  She said the women worked harder.
She was notoriously tough, but managed to balance that with love and genuine care.
We learned about what it takes to be a leader, what it takes to be a great woman, what it takes to be a great lady, what it takes to have character, what it takes to have poise. – Former Lady Vol and WNBA star Tamika Catchings in 2013.
I hope that her legacy lives on, especially for young women.  You CAN be competitive and be a leader, and at the same time be well-respected and liked.
WIN something this week in her honor. 😉
---
And now imma lead you right on the day's eats.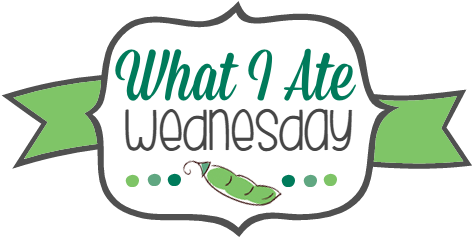 Read on and link up to Jenn's WIAW baby at the bottom.
---
Breakfast:
The usual morning cocktail and the glorious matcha sludge.
And then I won breakfast.  The base was my cauliflower crust, which I love, but the pièce de résistance was Lindsay's fried avocado.  TRY.  IT.  #Vegasapproved
Lunch:
We tried a new spot down the street for lunch.  They had a taco spacial – buy a drink, get a free taco.  Naturally, I bought a glass of bubbly.  I'd just worked out… it was a recovery drink.  HA!
The tacos were ok.  Nothing special, but not bad.  This was my swordfish taco.  I also got a mahi taco.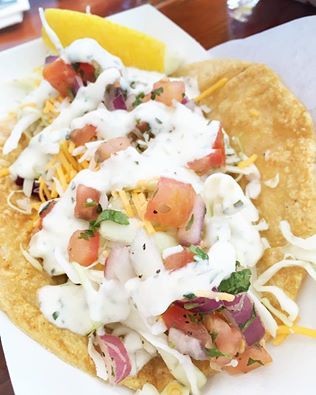 Dinner:
Vegas was craving Italian so I did a little experiment with a quickie chicken parmesan.  It turned out really well!  I didn't bother with the breading.  I just seared it for ~3 mins on each side before topping it with marinara, basil, grated parm, and smoked mozzarella.  In the oven for 15 mins and it was done!
I served it over the gluten-free quinoa pasta I got at the NOW Foods immersion – Vegas actually LIKED it!  We've experimented with a few brands, but this is the winner so far!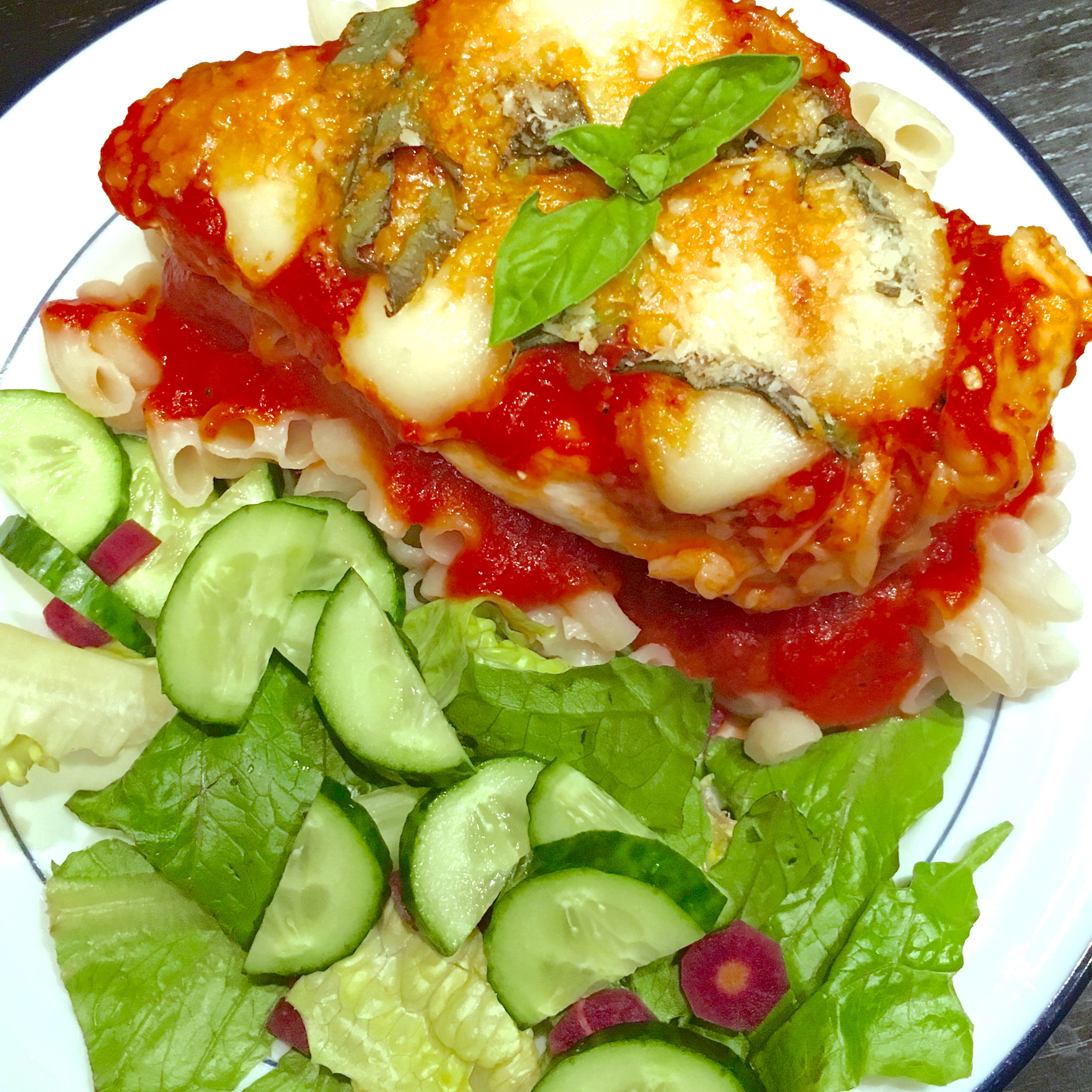 It was followed by popcorn and M&Ms… I was too busy watching Orange is the New Black to take a picture.


***
In other news, I had my first "real" legs day post-ACL tear.  My thoughts expressed here. 
Do you have a problem being overtly competitive?  I've definitely toned it down at work in the past.
What's your favorite quickie dinner?