When a big event ends it's a little sad.
What do I DO if I'm not planning and prepping?!
Rest is a good thing, but it can be a hard thing to swallow.  I've heard people talk about feeling down after races, weddings, babies… and competitions.  This time around I'm feeling it more than I did before.  I think it's because I know it's going to be a long time before I compete again (more on that below).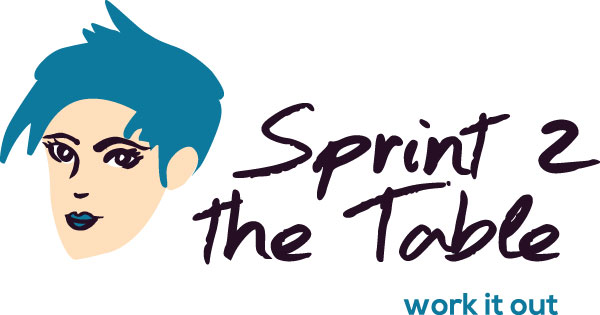 Today's Work It Out is my attempt to get over it by focusing on lessons learned at Kentucky Muscle and The Rocky, and getting excited to make improvements.
 _______________________________________________________________________________________
Season 2 Lessons Learned
1.  Support is Invaluable
Having my trainer and 2 very good friends around throughout the process made it 100x easier.  Surround yourself with positive people, even better if they can empathize.  Heather and Lisa are versatile friends – they were the perfect partners-in-crime in Napa for my 30th and for competing!
Check out the transformation from July to November (photo-editing courtesy Heather):
2. Big Shows are Tough
I'm not talking just the level of competition (though it is harder).  I'm talking mentally.  They are long, long days.  The Rocky show was the most disorganized situation I've ever seen.  They let too many people enter, causing the show to run so far behind that my group was just getting on stage for pre-judging when the evening show was supposed to begin.  That show began 2 hours late… by the time we went to stage again I no longer cared even a little bit.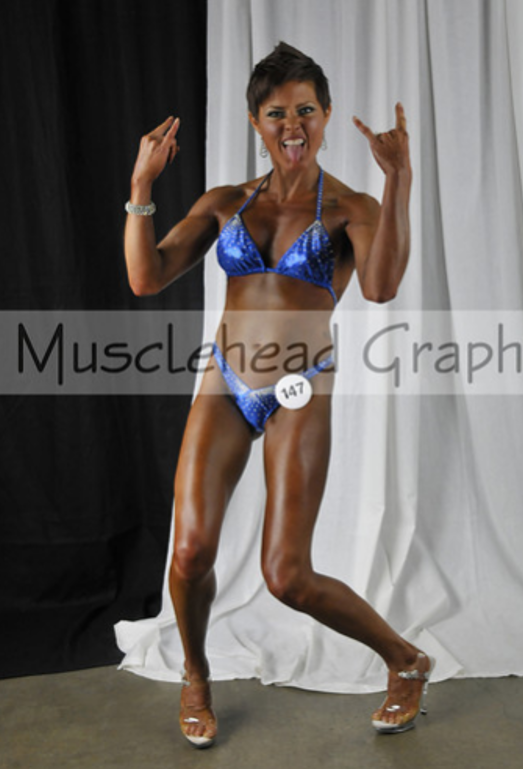 It was an exercise in patience, rolling with the punches.  Thank you for the lesson… but never will I ever do a Colorado show again.  In near-ish the future I plan to stick to smaller shows.  If you chose them right, they are still competitive but you don't end up wasting so much time.  I get that they want to make money, but there needs to be a cut off for entries.  It's not fair to the athletes or the people who buy tickets.
3. Celebrate Small Victories
Not placing Top 5 doesn't mean you can celebrate the small victories.  It's no secret that I hate posing.  It's as far out of my comfort zone as you can get.  Lisa, who has seen me almost since day 1, watched me in Colorado and said it's the best I've never done.
Now I need to work on GROWING…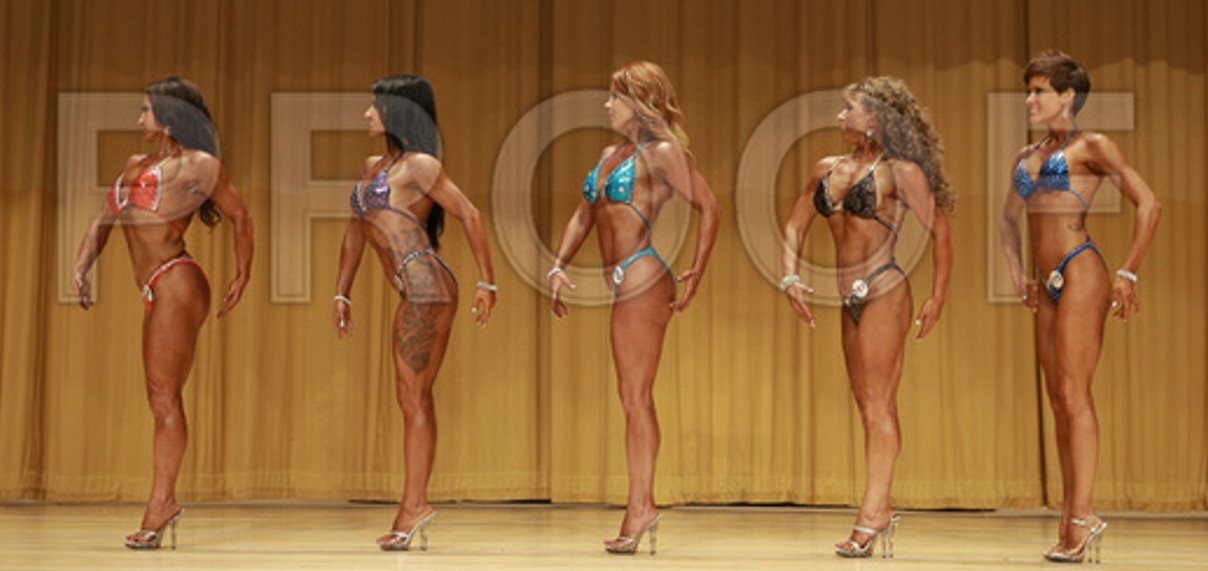 4. Growth Takes Time 
I've gained a lot over the past 2 years, but I'm still too small.  I feel like I look big in the gym lifting, but then you put me next to the other women and I look tiny.  My trainer, Steve, has been telling me I need to take a year off to really grow.  Competing every 6 months or so means I cut too often and lose some of the gains I make.
So I've decided to listen to Steve's advice.  I'm taking a year off to grow.  This is contributing to the "blues" because I love having a goal line.
(I'm not always the best listener ← understatement of the year.)
5. Food is Good
My nutrition plan leading up to competition wasn't so restrictive that I was miserable.  You CAN compete in a healthy way.  It doesn't have to be tilapia and asparagus (click here for the "why" on asparagus) for months.  You never need to be hungry (I stayed full!).
Towards the end you do need to keep with super clean and avoid anything that could bloat.  For me, that meant a couple of weeks that were heavy on the white fish and asparagus.  I cooked 2 pans of it for Heather and me the day before our competition!
The happy part about a bulk year is that I get to have alllll the foods!
Heather's husband, Kirk, help me kick it off right when he made smoked salmon and eggs benedict for us the morning after the competition.  I am still dreaming of this:
"I can't wait to find out what happens on page number two." ~Jennifer Nettles, Page #2
***
Check out Heather's Rocky recap here.   I'm excited she's already planning her return to the stage!
Have you ever experience the post-event blues?  What do you do to cheer up?
Who is on your support team?  Tell them how thankful you are this week!