This Coconut Milk & Thyme Grilled Chicken recipe is a delicious and easy to make, healthy dinner!  The chicken is marinated in thyme-infused coconut milk, garlic, and warm spices.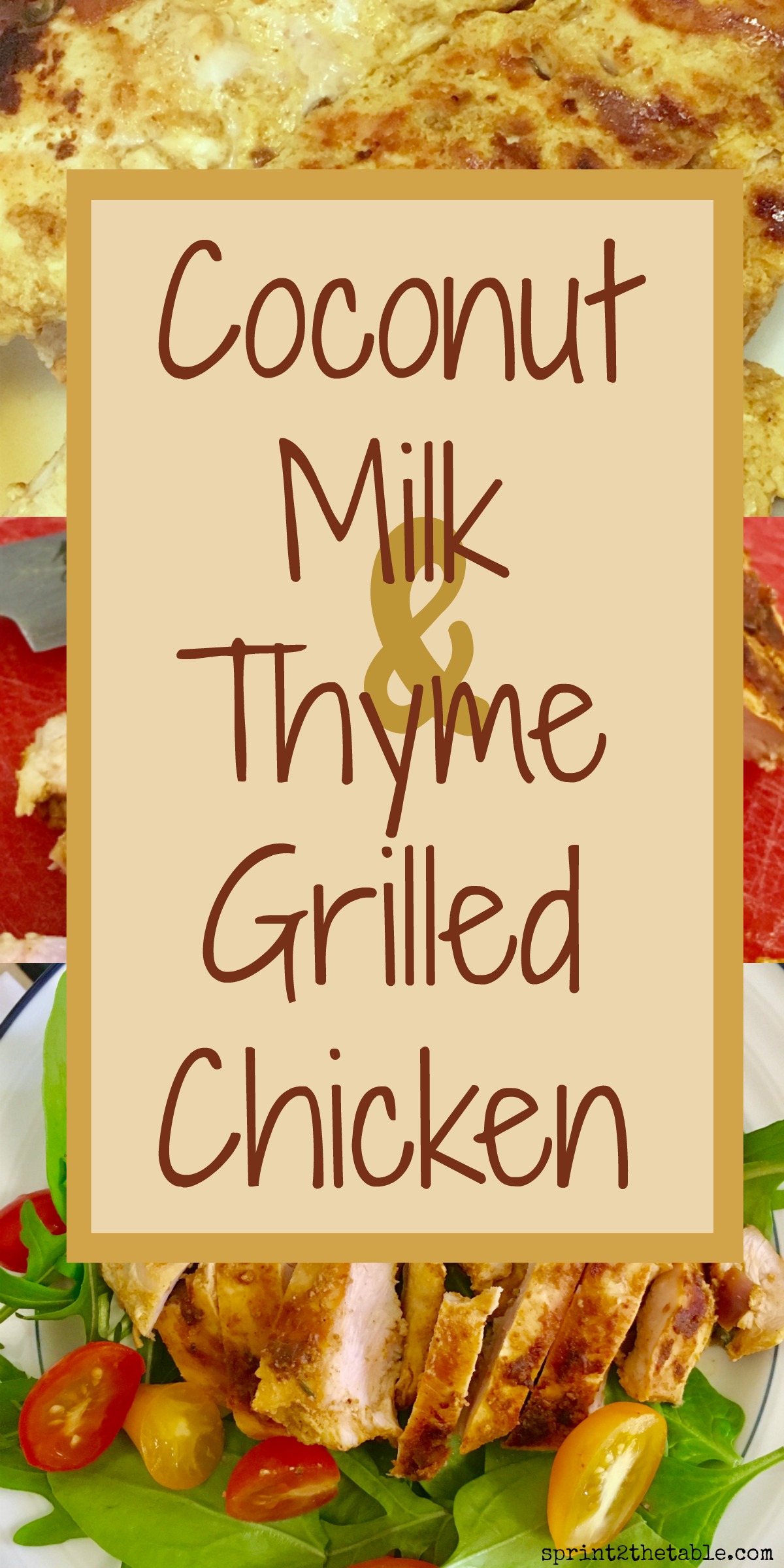 You guys have all seen that cooking show, Chopped, right?  Contestants are challenged to create something delicious using a basket of random ingredients.
This chicken dinner came about – as most recipes do – when I was playing Chopped in my fridge.  I had chicken to cook, an open container of coconut milk, extra thyme from my cauliflower crust quiche… and I needed dinner.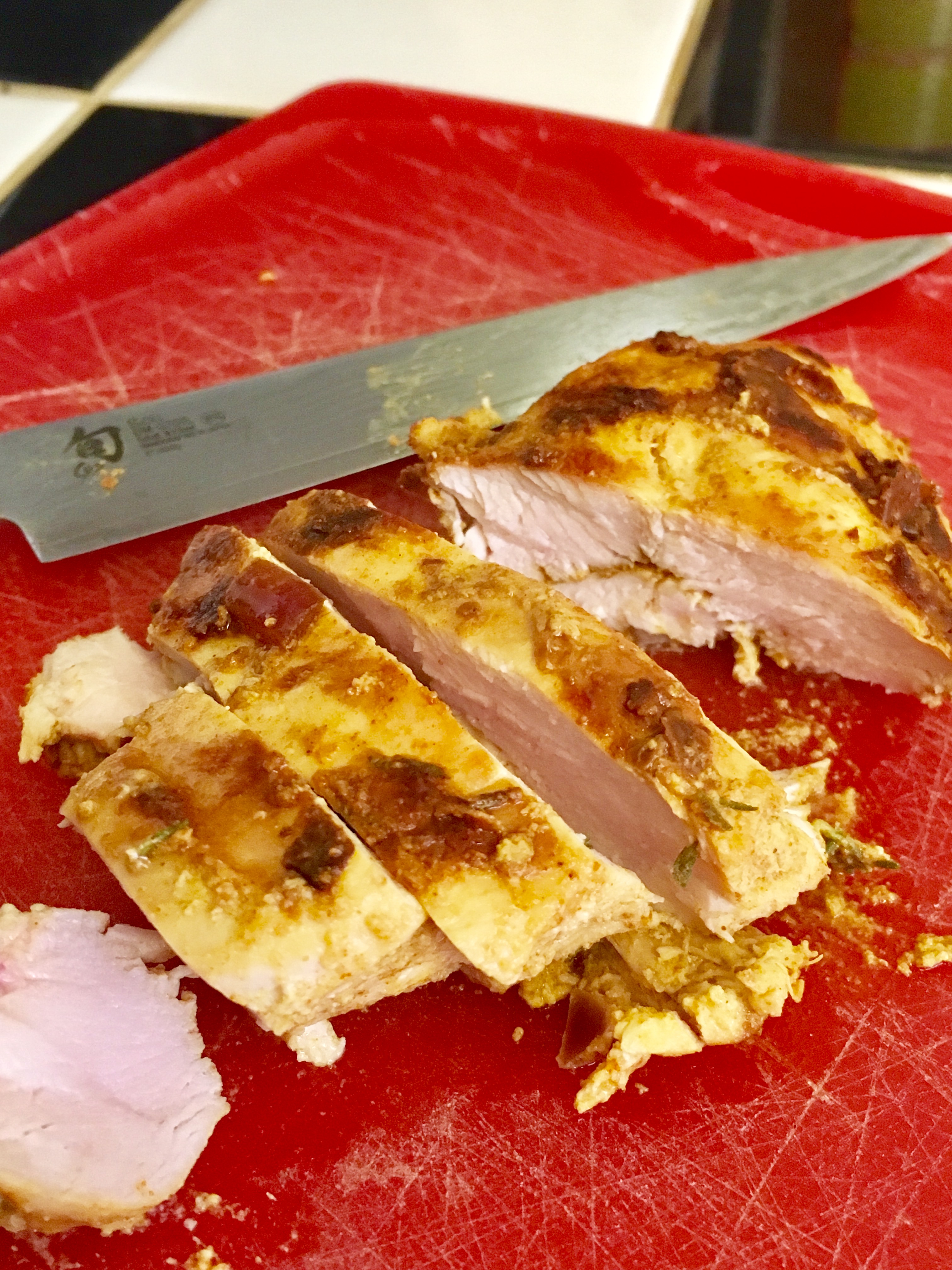 The best part about cooking is, though, that I can usually throw together a bunch of random stuff and have it turn out well.  It's not like baking where you best be measuring everything to the decimal.
So that's what happened here.  I threw a bunch of stuff together and it worked!  What resulted was a dish that's full of rich, warming flavors.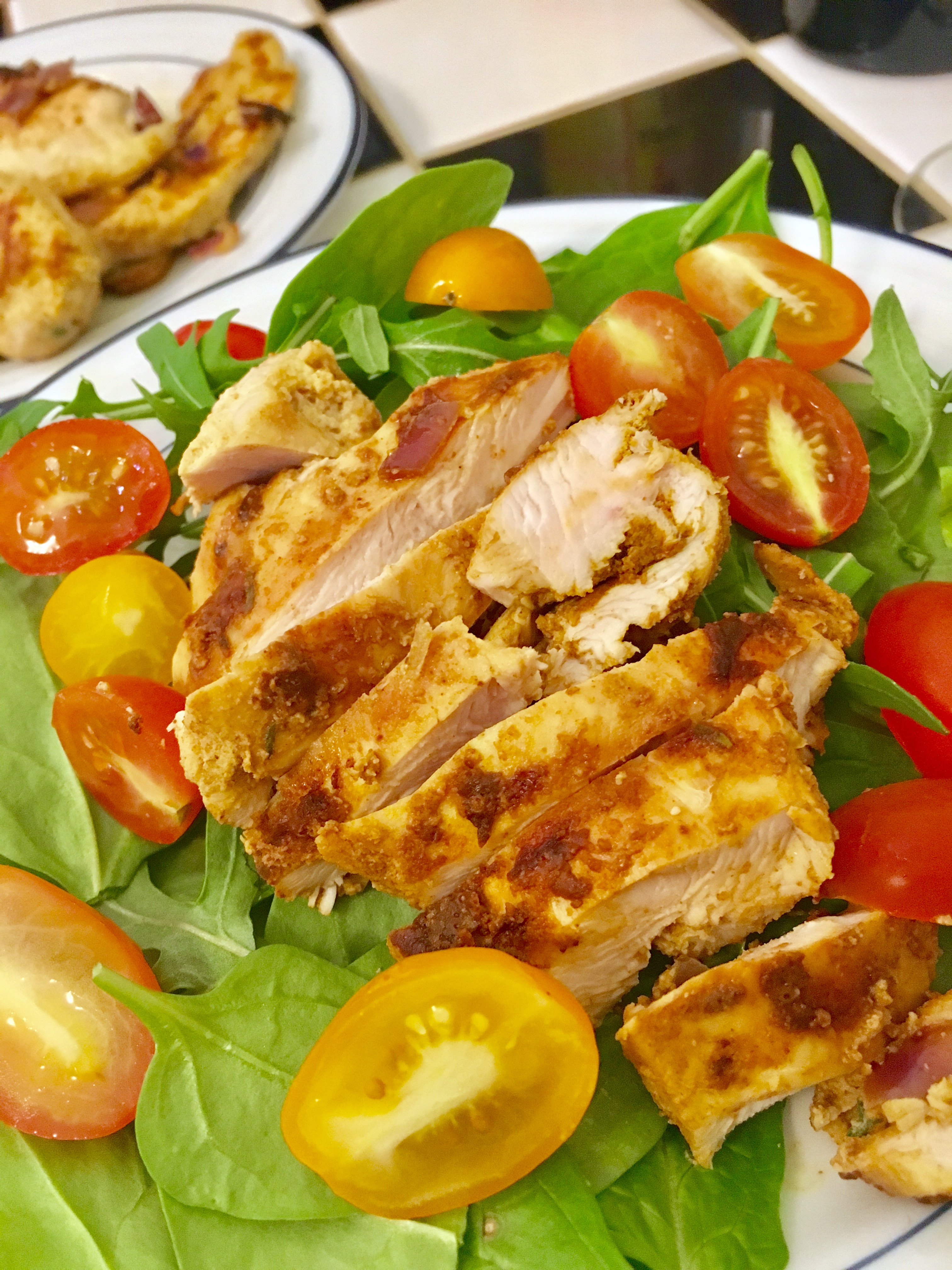 The combination of coconut milk with thyme and garlic and those deep, smoky spices results in a flavor bomb you need in your life.  I love adding just a bit of cinnamon for extra depth of flavor (this is an awesome trick for anything tomato-based too!).
For you meal prep people, having grilled chicken on hand to top salads throughout the week is a great option.  This chicken was delicious atop a spinach and arugula salad with cherry tomatoes.  I liked it both warm and cold!   I also whipped up a tasty vinaigrette… and totally didn't write it down.  Doh.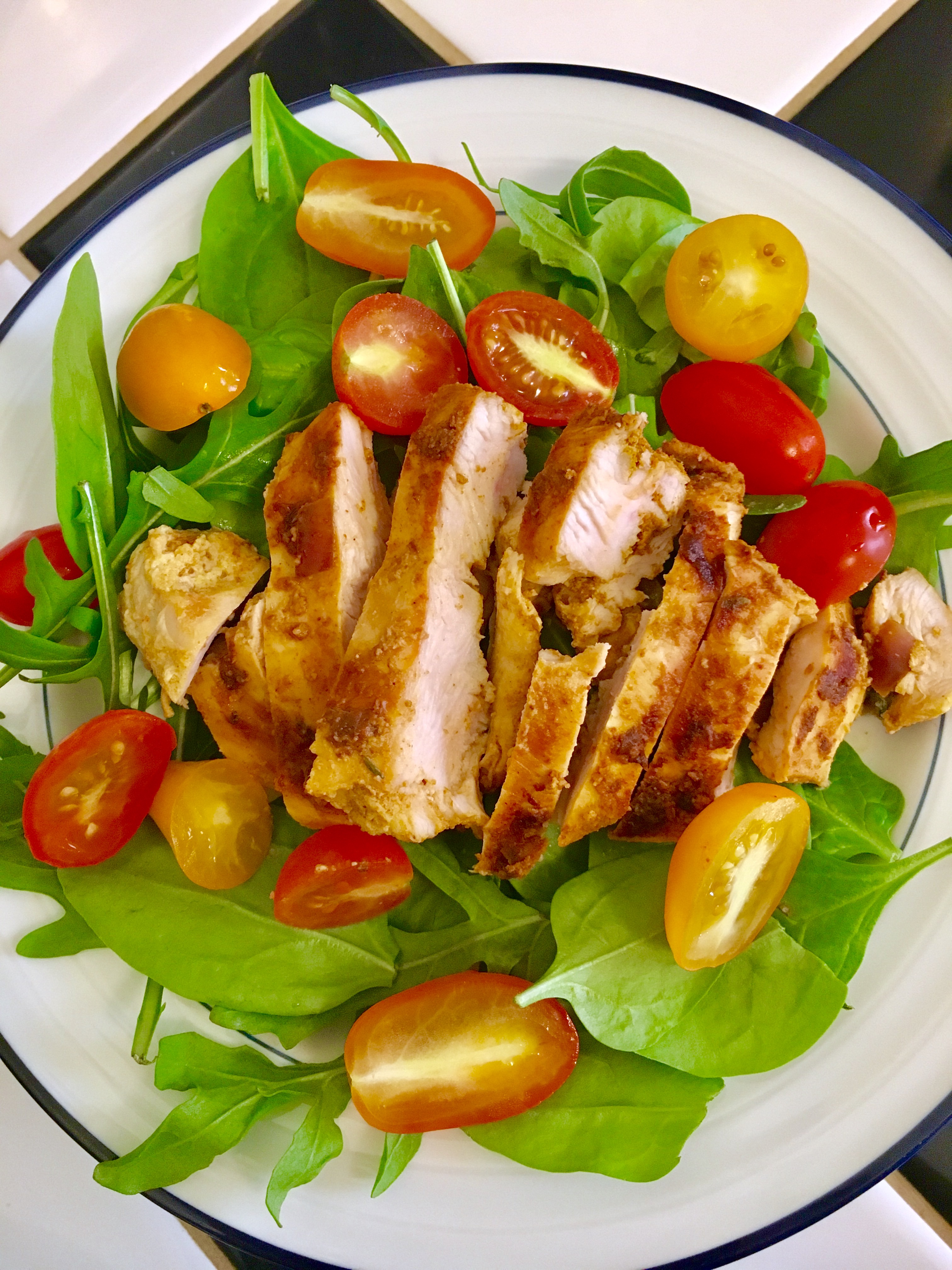 ---
Coconut Milk & Thyme Grilled Chicken
6SERVINGS
adjust servings
Ingredients
2

pounds of chicken breasts (~4 large)

1

C lite coconut milk

3

garlic cloves, minced

1/2

medium red onion, chopped

6

thyme sprigs

2

tsp ground roasted cumin

1

tsp smoked paprika

1/2

tsp ground turmeric

1/4

tsp cinnamon

Juice from 1 lime

Salt and pepper, to taste
Instructions
Pound chicken* and place in glass dish or large baggie.
In a separate bowl, mix together coconut milk, garlic, onion, thyme, spices, and lime juice. Pour over chicken.
Cover dish or seal bag and refrigerate for 1-4 hours (the longer, the better).
Preheat grill or grill pan to medium. Oil the grill or pan. Remove chicken from bag and place on grill or pan. Pour remaining marinade over chicken. Grill the chicken, turning once, until 165°F (~7-8 minutes per side).
*Pounding the chicken is optional; however, I prefer it because it results in a more tender chicken.
***
This new recipe is going to have to share the spotlight with the Balsamic Marinated Chicken (which I think I've made 20 times in the last year).
Do you play Chopped with your fridge?
What are your favorite spices to add to marinades?