There's no better excuse to eat dessert than a holiday weekend.
Like I need an excuse to eat dessert…
I'm not a raw foodist by any means, but I love raw desserts.  These raw Chocolate & Peanut Butter Krispy Squares are quick and easy, plus you can make extra to keep in the freezer for a satisfying sweet tooth quickie (#TWSS).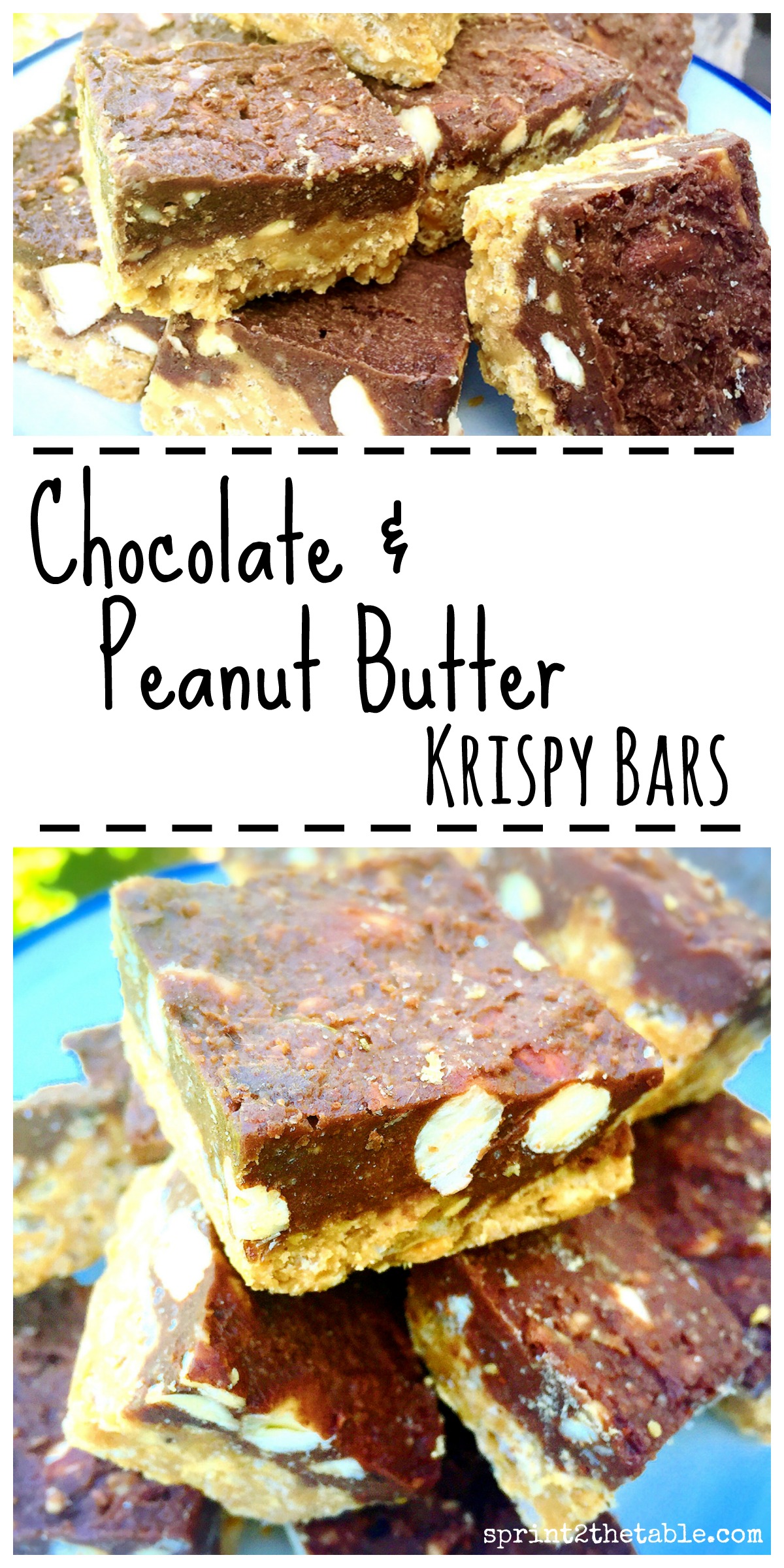 This chocolate and peanut butter combo will make both big and little kids happy.  And it's healthy-ish… certainly better than the processed stuff.  It's sweetened with dates and just a bit of honey.
What I really love are the rice krispies in the peanut butter base.  It makes these squares feel lighter, which is perfect for the summer.  Plus, there's nothing like a good texture contrast.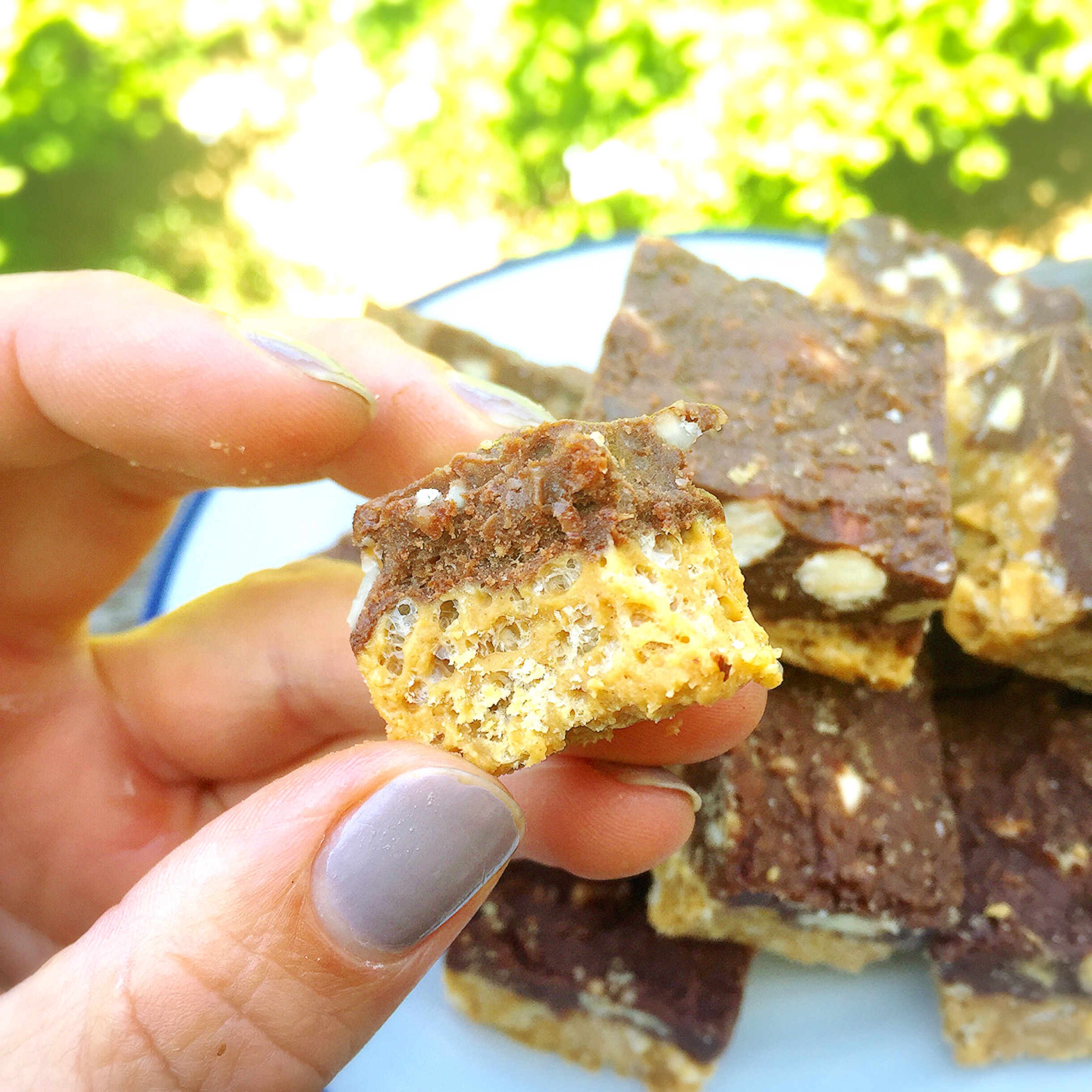 Remember those Crunch chocolate bars?  This is like if that and a Reeses had a baby.  Are you sold on them yet? 😉
---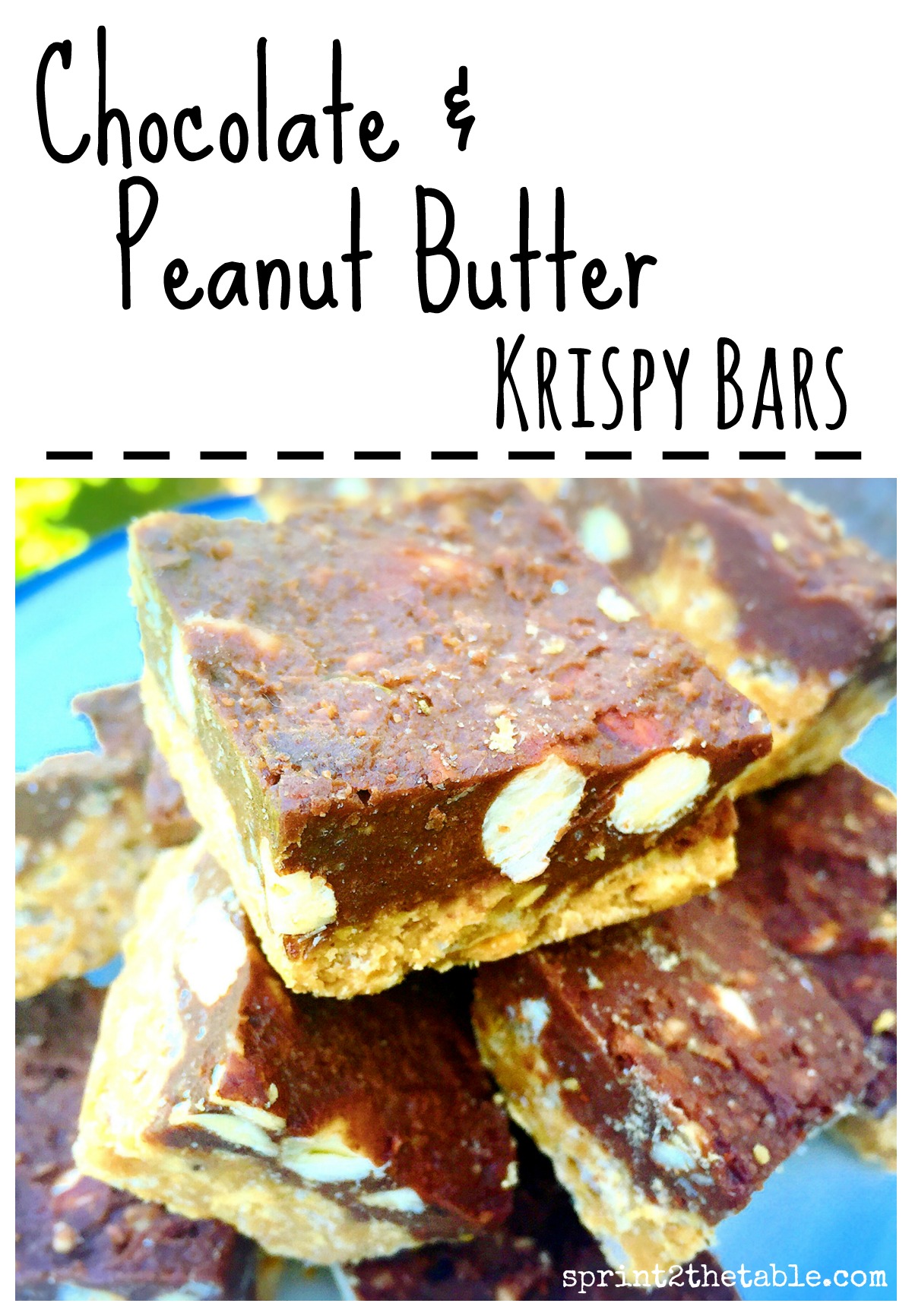 Chocolate & Peanut Butter Krispy Squares
1 C peanut butter
1 C crispy brown rice cereal
2 ounces unsweetened baking chocolate
1 tsp honey*
3/4 C (100 g) pitted dates
1 C (150 g) almonds
Line an 8- x 8-in baking dish with parchment or wax paper.
Warm peanut butter in a medium bowl in microwave for ~45 secs (check after 30) until melty and smooth; stir in cereal.  Spread into prepared dish.
Melt chocolate in a small bowl in microwave ~30 secs, until smooth; stir in honey and set aside.
Pulse remaining ingredients in food processor (I used a Vitamix) until very finely chopped.  Add melted chocolate to mixture in food processor.  Pulse until combined.
Spoon over peanut butter layer, carefully spreading to edges.  It will be sticky; you may find using your (clean) hands easier than a spatula.
Refrigerate or freeze until firm (at least half an hour).  Cut into squares.  Store in refrigerator for one week, or freezer for 3 months.
Note: Use brown rice syrup in place of honey to make it vegan.
***
Hope everyone has a fabulous weekend!  We'll be at EVERY Padres vs. Yankees game.  Oy.
Any fun plans for the 4th and/or Canada Day? 
What was your favorite candy bar as a kid?  I still love Reeses.