Easter celebrations always call for chocolate eggs.  These protein-laced Chocolate Chip Cookie Dough Easter Eggs take it to the next level with their creamy cookie dough filling!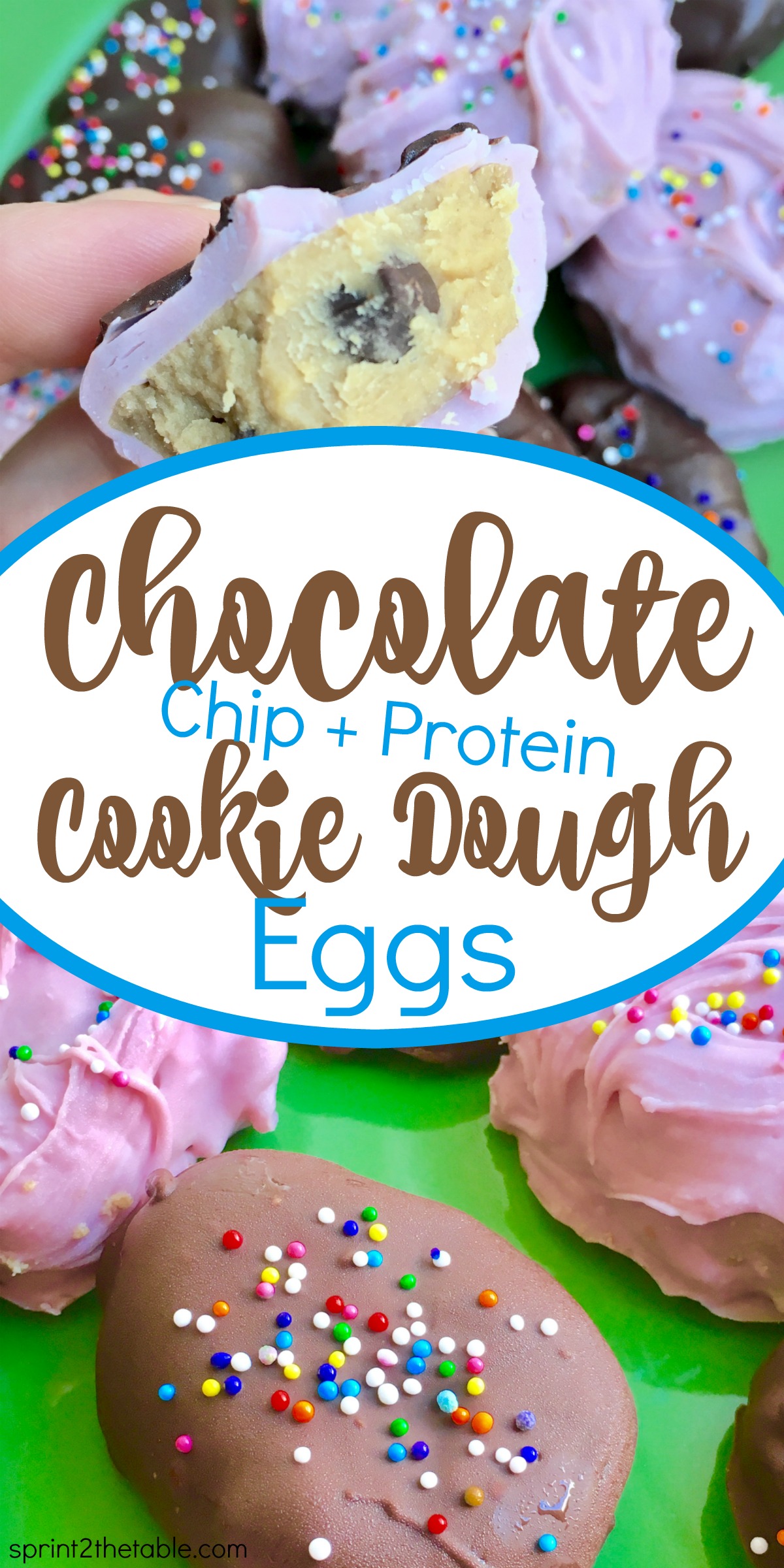 To be honest, I usually shy away from things like this.  I really don't like coating stuff in melting chocolate.  It's not hard – I know this logically – but in my head it seems like so much effort.  Rest assured these chocolate chip cookie dough eggs aren't hard to make.
If you're like me and still think it's too much effort… I assure they're actually worth the effort.
Don't be concerned about the raw cookie dough.  This batter is egg-free.
Not that raw egg has never stopped me from eating batter… but safety third! 😉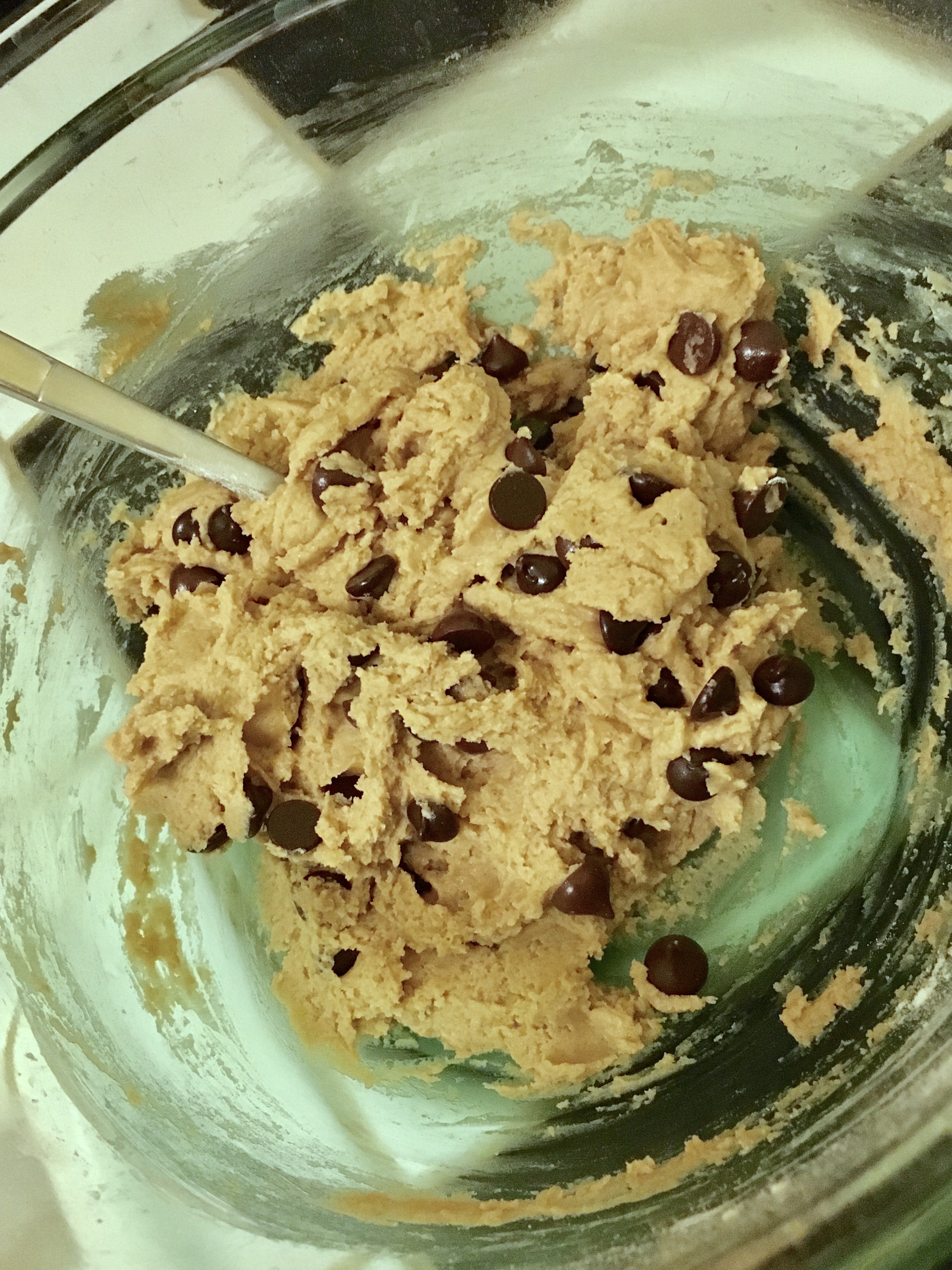 This is a healthier dough too!  I subbed sugar-free powdered sugar for half of the sugar, used stevia sweetened chocolate chips, and replaced half of the butter with sugar-free applesauce.  Guess what?  Vegas never knew the difference.
I'm sure you could bother with an egg-shaped cookie cutter here, but it's just as easy to scoop the dough into balls and smush 'em into an egg shape.  We're super fancy up in here.  ♪ Up in here, up in here… ♫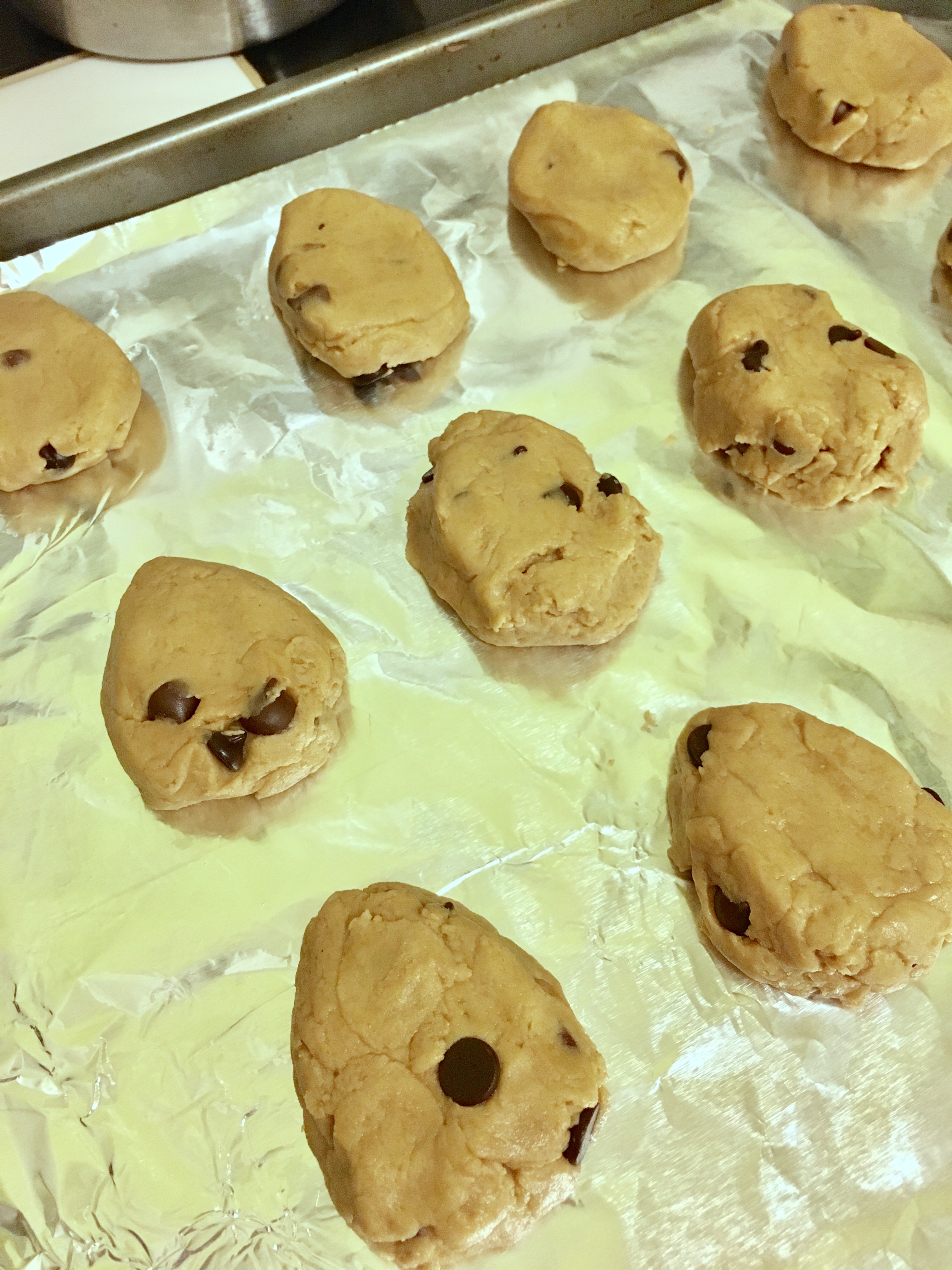 You know it wouldn't be me if I didn't sneak in some protein.  It's only 1/3 of a cup, but it helps to cut down on the flour and add more nutrients without sacrifice taste.  I always use my favorite rice protein for recipes.
I'd write more, but it turns out that I'm hosting Easter brunch and all I have so far are these eggs.  While they are good, one can not live on cookie dough alone.  I've also had requests for French Toast, Bacon Dijon Deviled Eggs, and bacon.  I need to get to the store STAT.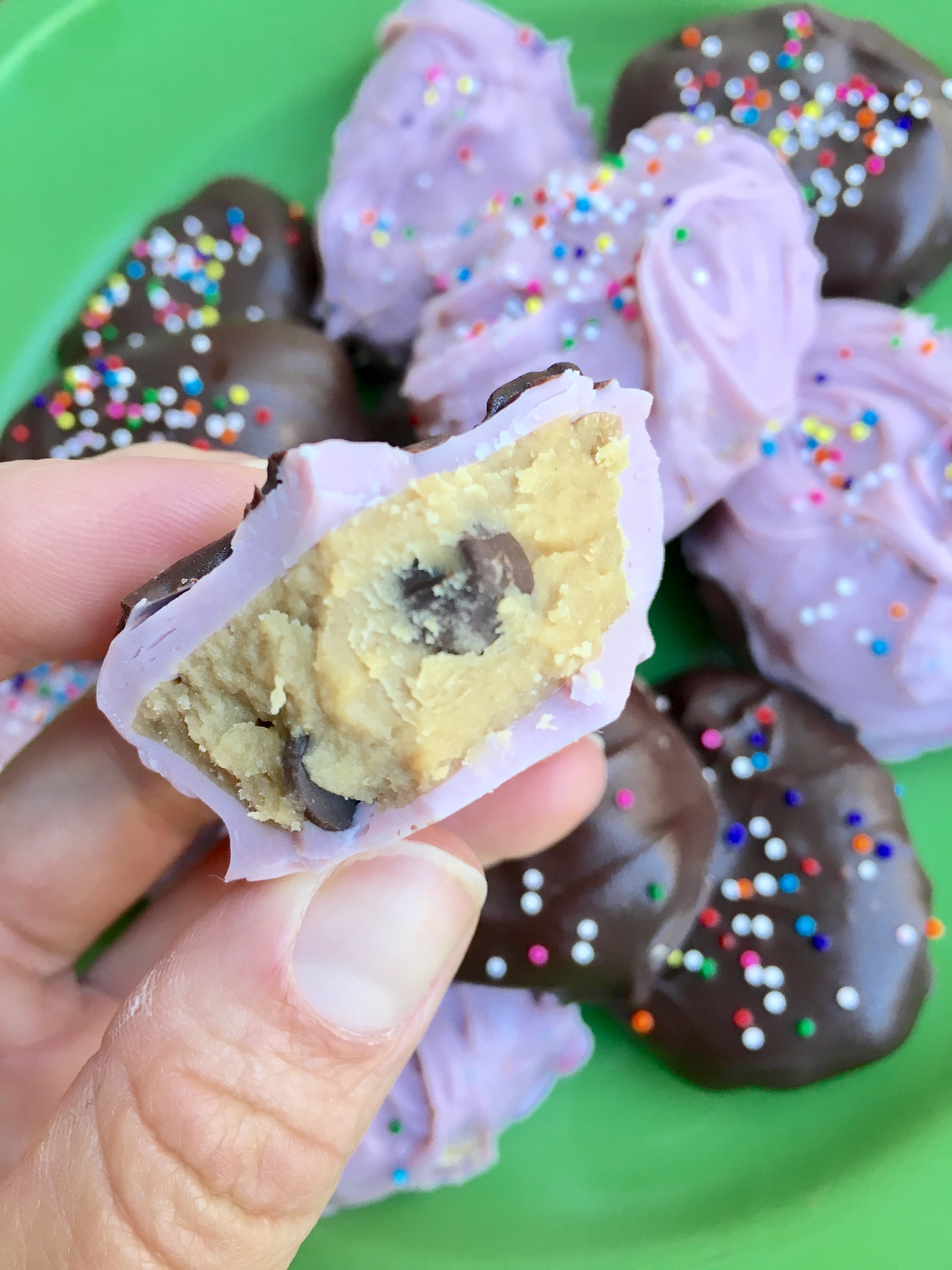 Side note: These would be great as chocolate covered bites any time of year.  I plan on keeping a batch in the freezer for when my sweet tooth strikes (basically after every meal).
---
Chocolate Chip Protein Cookie Dough Eggs
12EGGS
adjust servings
These low-sugar, protein-laced Chocolate Chip Cookie Dough Eggs take it to the next level with their creamy cookie dough filling!
Instructions
Line a tray with parchment or wax paper.
Mix together sugars, butter, applesauce, and vanilla until well combined.
Gradually add in flour until well mixed. Stir in chocolate chips.
Form into eggs and place in freezer for at least 30 minutes.
Melt chocolate by microwaving for 30 seconds. Stir and repeat until chocolate is melted and smooth.
Use a fork to dip each egg into chocolate, shake off excess and place on waxed paper-lined cookie sheet.
Optional: decorate with rainbow sprinkles.
Refrigerate until firm, ~30 mins.
*You can use white or dark chocolate. I went half and half, adding natural food coloring to the white chocolate.
***
I may need another batch before Sunday.  Oops…
Do you have Easter cooking plans?  Or did you cook for Passover?
What are your favorite Easter treats?  I still love the Reese's eggs!  Sooooo much peanut butter…