I'm full of it.
I also love a dual meaning..
No, today I am full of protein and carbs.  Last week I talked about my new, carb-heavy plan in effort to gain.  I also get a daily "cheat" vs. the one cheat day I was getting before.  At first I thought this was awesome, but I now realize that one full day of cheats was better.  It gave my brain a break from measuring out fat-carbs-protein 7x a day.
Which brings me to one reason I love my trainer: he's open to changing strategy.  We talked about diet last night (during a brutal leg workout), and made a couple of adjustments:
I don't have to eat if I'm miserable – 6 meals is ok as long as I'm getting in the protein/calories needed to gain (read: no salad for dinner)
Two 1/2 day cheats per week rather than the daily cheat – there wasn't a point in the daily cheat when I was too full to even take it
Of course after complaining I wasn't hungry at all and nothing sounded good, he killed my legs and I was ready to eat my arm by the time I got home.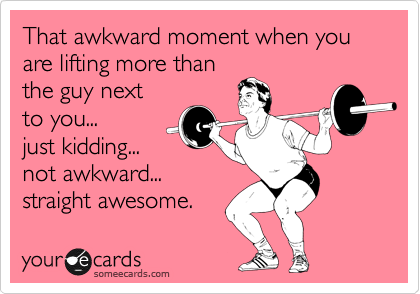 _______________________________________________________________________________________
I'm working hard on fueling my body right via my Kitchen Workout (have you joined?) and my training plan.  Jenn must have read my mind, but my goals fit perfectly with this month's What I Ate Wednesday theme: healthy holiday recipes.  Below is one day of delicious, healthy eats.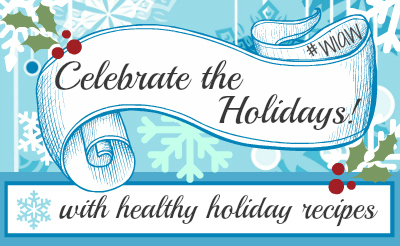 Be sure to click here to head over to Jenn @ Peas and Crayons and see how everyone else is eating healthy during the season of temptation joy.
_______________________________________________________________________________________
Meal 1:
Of course I enjoyed my morning cocktail (mix of Apple Cider Vinegar, Glutamine, and Fitmixer Aminos), followed by a 2 mile incline walk.  I take a treadmill walk every morning while I'm going through my Reader and commenting on blogs and catching up on the royal baby gossip.
Today was an odd breakfast day.  I didn't know what I wanted!  I was hot after the brisk walk, so I wasn't relishing the thought of a warm breakfast.  However, I don't like to have shakes or yogurt for breakfast (I have no idea when/why this started).  After drinking an ice water, I settled on a favorite: runny egg with a P28 protein bagel.  Cooked in truffle oil and served with a side of blackberries.
Meal 2:
If you follow my on Instagram, you may notice that I ate the same thing for meal 2 yesterday.  This combo was a winner!  Lindsay put the chili-lime flavor combo in my head Sunday night.  Eyeing my fridge, I decided that sounded like a great flavor for my lump crab meat.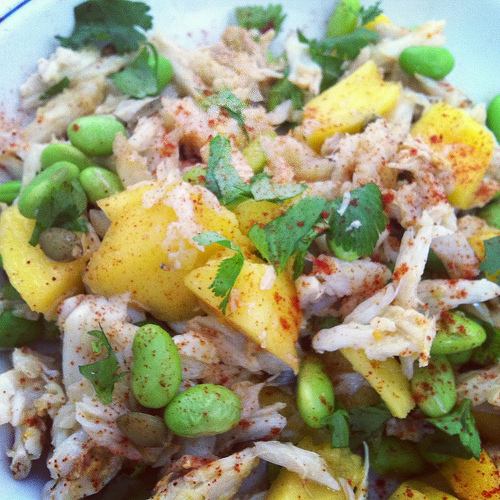 Chili-Lime Mango Crab Salad
3 oz crab
1/4 large mango, cubed
1/2 C edamame
Pumpkin seeds
Juice from 1/4 fresh lime
Cayenne pepper, to taste
Cilantro
Meal 3:
Nothing sounded good to me this afternoon.  I ate meal 3 (lunch) at 2:30.  Chicken Burgers, seasoned with my Mediterranean spice blend and mixed mushrooms and onions.  It was actually really good.  I'm glad I made 2 so I can have it again when I'm more excited about eating.  I ate it on an Ezekial pita with spinach hummus and cucumber slices sprinkled with pepper and paprika.
Meal 4:
Because I was so annoyed at my lack of appetite, I moved up my appointment with my trainer.  Leg day is a great cure for anti-hunger, right?  I whipped up a Zucchini Bread Protein Shake to have post-workout.  I mixed in oats for my carb.
(Random fact: I've always loved raw oatmeal.  I even ate them out of the Quaker container as a kid.)
Sorry for the bad terrible  pic.  I drank it in the car on the way home and it gets dark early!  And leg day so thoroughly cured my lack of appetite that I nearly forgot a pic.
Meal 5:
Dinner was leftovers.  This pic is a left over too… 'cause it was much prettier right out of the pot.  I have no real recipe – this Curried Tomato Chicken and Eggplant bowl was a "throw-together" dinner winner.
It involved curry powder, other Indian spices, ground chicken, fire-roasted tomatoes, Thai eggplant, onion, red pepper, and cilantro.  I ate it over shirataki noodles. 
Meal 6:
I repeated again.  Last week I made my beloved Carrot Cake Batter, using cottage cheese in place of the Greek yogurt.  This week I did it again, but also crumbled a salt-free rice cake into it and topped with a little sugar-free caramel (it's by Walden Farms… and no, it's isn't near as good as the real deal). 
Meal 7:
When I drafted this post earlier in the day, I was ready to announce that I failed again at eating meal 7.  Behold, the power of leg day.  Meal 7 was an old favorite: 150 Calorie Chocolate Microwave Protein Cake.  Lots pf protein with cherries on top.
***
The protein count for the day: 167.3g.
My 2 shameless plugs: I'd love it if you'd click here and "Like" my new Facebook page.  Also, don't forget to enter the giveaway for a $25 gift certificate to Open Sky!
Are you a fan of "cheat" meals?  Would you rather have it all in one day, or spread out over the week?
How are you keeping it (mostly) clean this season?