Reviewing my search terms cracks me up.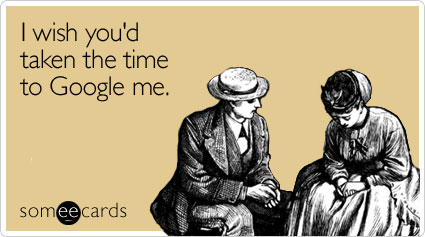 I can see how some end up at here… but some totally baffle.
Some of the best ones lately:
Meaning of family name sadilla

Can you eat raw edamame (yes)
Schizophrenia vegetarian (that's me!)
Planking in bikini (you can even plank in your birthday suit if you like!)
I swallowed a jackfruit seed (they are edible – but I bet that was uncomfortable)
Hello to anyone searching gazpacho / soup today.  Cold soup.  It's hot.
_____________________________________________________________________________________
Remember those citrus-y orange cherry tomatoes I scored at the People's Health Day 5K?  The citrus quality they possess made me think they would be especially good in a fruity gazpacho.
And they were.
What I didn't foresee what the color that would develop when combining orange mangoes and tomatoes with green cilantro and peppers.  For those of you used to drinking green smoothies, this won't be an issue. 🙂
Despite it's appearance, this soup was quite good.  The mango makes it a thicker gazpacho and adds a sweetness that I love with the spiciness.
You may be tempted, but don't just toss everything into the blender.  Setting aside half of the mango, tomato, and peppers makes the texture of each bite so much better.
The feeling of the plump cherry tomato piece in each bite along with the smoothness of the mango and crunch of the bright pepper takes the soup from good to finger lickin' good.
In lieu of tortilla chips, I made cumin-spiced socca to sop up the soup.  Spreading the batter out thinly across a pan to cook made it more crispy.
_____________________________________________________________________________________
Cherry Tomato Mango Gazpacho
1 medium champagne mango
1/2 pint cherry tomatoes (orange if you can find them!)
1/2 medium green pepper
1/2 small shallot
1/2 jalapeno, seeded
2 T fresh cilantro
1 garlic clove
Juice from 1/2 small lime
pinch of chile powder
S+P, to taste
Chop first 3 ingredient into small cubes.  Set aside 1/2 of the cubes.
Combine the rest in a blender (or Magic Bullet!) with remaining ingredients.  Mix until just combined.  Transfer to a bowl and mix in the chopped veggie pieces.
Enjoy!
Makes: 2 sides or 1 larger serving
***
I can't believe it's over 100 degrees here.
Do you like cold soups?
 What are some of the best/funniest search terms you've come across?