Happy Birthday to meeeeeee!
Shameless over celebration of birthdays is a family tradition.
Today marks the 3rd anniversary of Sprint 2 the Table.  Rather than wax poetic, I figured I'd just give you guys presents.  Everyone ok with that?
This week there will be a giveaway EVERY DAY!  These are NOT sponsored – I reached out to my favorite brands to ask if they'd be willing to share some love with you in honor of the big #3.  I'm excited to start it out with my go-to sweetener.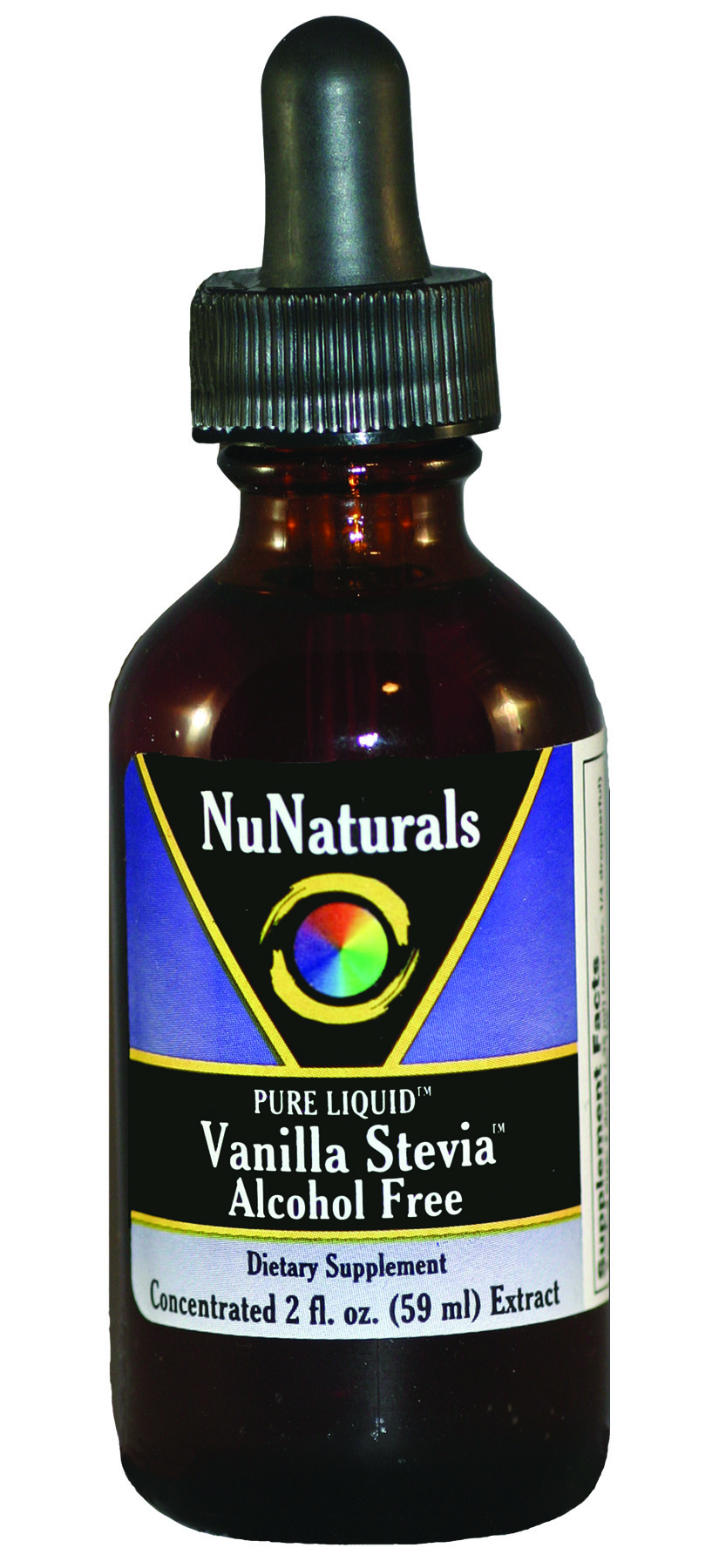 I try to avoid added sugars (within reason – don't come between me and my chocolate cake), but I have a MAJOR sweet tooth.  One of my strategies for taming a sweet tooth is to use Stevia, which come from the Stevia leaf.
NuNaturals has offered to take place in the blogiversary celebration by offering to FOUR of you (1) one bottle of each of the Lemon, Peppermint , Vanilla, and the NEW Cherry Vanilla Stevia Liquids.  Even better?  This is open to anyone WORLDWIDE.
They sent me a little present too – I got to try the new Cherry Vanilla flavor!  I went straight to me favorite meal of the day to test it out.  Dessert!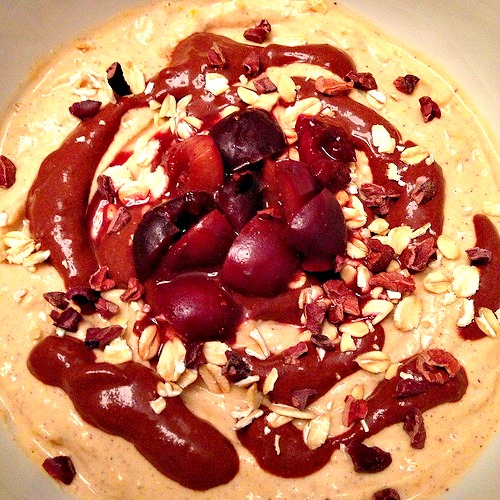 Nearly every night I have a midnight snack in the form of a Greek yogurt or no-salt cottage cheese creation (yes, I eat after 7pm *gasp*).  I don't care for casein powder, so this is the perfect alternative for me.  To sweeten these creations, I prefer to use liquid Stevia because I find it blends better.
This bowl of Cherry-Sweet Potato Greek Yogurt is the perfect blend of rich cherry-vanilla from the Stevia and creamy, sweet sweet 'tater.  The texture is silky-smooth, and I love adding cherries, raw oats, and cacao nibs to the top for a little texture contrast.  And chocolate.  Always chocolate… mmmm…
Oh, right… the giveaway!!!!  Enter here and keep reading for the recipe! ↓
a Rafflecopter giveaway

In case you don't win, NuNaturals is also offering s discount on all orders placed online (www.nunaturals.com).  Just enter discount code BLG1213 to receive 15% off of your order through December 31, 2013.  There's also free shipping on in the US on all orders over $35.
_______________________________________________________________________________________

Cherry-Sweet Potato Greek Yogurt
1/2 baked sweet potato, peeled and mashed
1/2 C Greek yogurt
1 T coconut flour (optional… but not really ;))
1/2 tsp cinnamon
1/2 tsp ground ginger
Pinch of cloves
5-6 drops NuNaturals Pure Liquid Cherry-Vanilla Stevia
1 T unsweetened almond milk (or other liquid)
Optional toppings: cocoa powder sauce (cocoa powder + liquid + stevia), cherries, cacao nibs, oats
Combine everything in a small bowl and mix until smooth.  You may need to add more liquid to achieve desired consistency.
Top with your favorites and enjoy!
Note: You can make this ahead and/or even freeze it to make a fro-yo!  This also makes for a bangin' protein shake combo.
***
I have to say again how EXCITED I am for this week.  Tomorrow's is awesome… and it comes with a workout.  Overall this week is pretty marvelous. 😉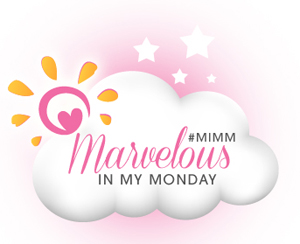 Have you tried Stevia yet?  What's your favorite way to use it?
Which do you prefer – sweet potato or pumpkin puree?  Others?