Is there such a thing as a moving consultant?
I need to be project planned.
In my "normal" life I'm pretty organized.  I'm structured.  I have a routine and I like it.  Some might call me Type A (though you wouldn't know it from the past couple months… I blame Vegas).
Anytime I move it's a whole new story.  I turn into a Jack Russell puppy chasing it's tail.  I have bubble wrap everywhere.  Piles of shit I  have no idea what to do with.  Empty boxes.  Boxes that are 75% full… but that I can't seal because I'm looking for little odds and ends I can cram it the remaining 25% (you know those odd spaces that need to be stuffed by nothing really fit in?).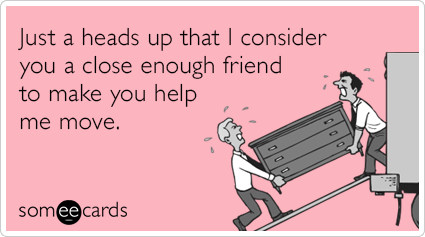 Anyway.  That's where I am.
In the meantime, I'm half eating out and half eating the random stuff I can't take with.  Like everything in the freezer.
---
This WIAW is the first of a few very unplanned WIAWs to come.  Enjoy the chaos.  I am.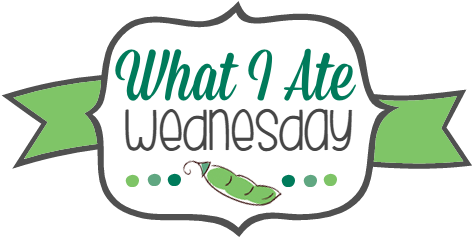 Read on for my eats, and then check out Jenn's blog for everyone else's delicious creations!
---
Pre-Breakfast:
The usual morning cocktail followed by my morning sludge.  This will never change. 😉
I'm trying to do more morning workouts since I need to be packing at night.  The cold weather isn't motivating and it freezes the shower… so I got a late start.  Downed a couple of Banana-Chocolate Chip Protein Muffins (I added nuts and coconut shreds to the top of this batch) from the freezer and off to the gym I went.
Breakfast:
Post-workout shake.  Yes, it's freezing and I made a super thick, icy chocolate shake.  I used chocolate Growing Naturals rice protein, kale, and cinnamon in this one.  Topped with sprinkles.  Then I sat on my hand for an hour to thaw out.
Lunch:
Leftover chicken and a brussels salad with farro, tomatoes, cheese, and pumpkin seeds from my favorite lunch spot, MetroFresh.  I'm going to miss that place!
Unpictured homemade fiber protein bar for a snack.
Dinner:
My mom and baby sister came over for dinner and I made a Garnish & Gather meal for us all.  Mardi Gras pork chops with cheesy rice and red pepper turnips.  Plus wine.  Because duh.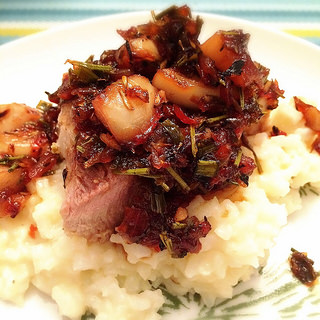 There was a lot of chocolate and more wine for dessert.  You know… so I don't have to move it.
***
Our new place is being repainted and a new stove and dishwasher are being installed this week.  #itsthelittlethings
Did you celebrate Fat Tuesday?
What's your best moving tip?