Change is inevitable.
Except from vending machines.
One of my favorite policies it to change something that isn't working.  If you aren't happy, make a change.  Don't sit around in a puddle of mud complaining about how dirty you are.  That knight in shining armor isn't going to show up on a unicorn and rescue you.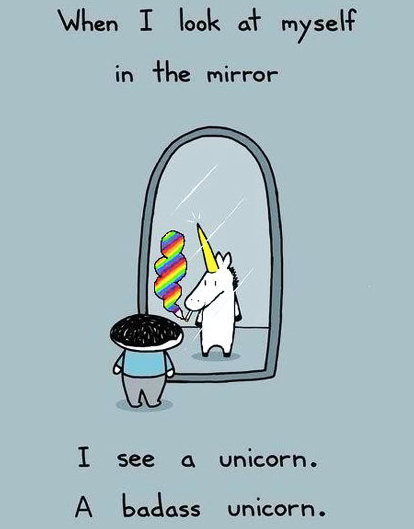 Incidentally, my unicorn name is Helleborine Cheeky Rump.
I realized my job wasn't the right one for me… so I'm making a change!  More on that to come.  In the meantime, I'm taking a little break.  The best kind of break – I'll be traveling to Switzerland next week!  The wonderful Lucie has offered to be my guide.  I am SO EXCITED to meet her in person and have some adventures.  She's already living up to her blog name (Fit Swiss Chick) – we're booked for hiking, running, and cross fit!
Naturally, I needed to make some purchases for my travels.  DSW and TJ Maxx are full of deals right now… I probably spent too much but think of how much I saved!  LOL!
---
This WIAW is week 3 working through my intolerances per my Alcat test.  I've been pretty good about it and still happy with the results… but I'm not going to Switzerland without eating cheese.  #sorryimnotsorry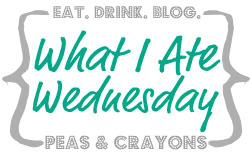 Read on for my eats, and then check out Jenn's blog for everyone else's delicious creations!
---
Breakfast:
My morning cocktail was followed by a new twist on my Jicama Porridge.  I used Javapro protein powder.  Mocha Jicama Porridge is the jam.
Topped with peanut flour sauce, which was a little funky because I got adventurous and added bee pollen.  Bee pollen is supposedly super-healthy (Google it!).  It tastes like plastic.  The peanut flour rocks though – I order mine from iHerb (use discount code USO924 for $5-10 off your order!).
Lunch:
I did leg day with my trainer and nearly gnawed my arm off trying to get to the auto shop before eating lunch.  I packed turkey mixed with my Healthy BBQ Sauce, red peppers, and purple sweet potatoes.
Afternoon Snack:
This was really 2 parts.  After some hard work shopping for Switzerland-appropriate clothing, I stopped at Whole Foods to get some Lucie treats.  Of course, I snacked on the samples and then some (I always jack a couple tastes from the hot bar… shhhh…).  When I got home I heated up some leftover veggies and turbot over field greens.
Dinner:
Savory plantain flatbread (it didn't come out perfect… must try again) topped with heirloom tomato, mushrooms, avocado, and tofu pan fried in coconut oil.
The tofu was incredible.  Long ago I saw Debbie's post about how adding black salt to tofu makes it taste like eggs.  I was curious… and OMG she was right!!!  I also used a bit of turmeric and cumin.  Crazy #strangebutgood!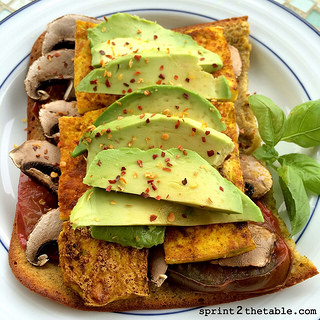 Dessert:
I continue my obsession with goat's milk yogurt.  I think I like it better than Greek yogurt.  It's especially delicious mixed with coconut flour, Growing Naturals Chocolate Rice Protein, cocoa powder, and cinnamon.  Topped with popcorn, rice whipped cream, peat flour sauce, and chocolate syrup.
I miiiiight have followed that up with a Quest bar that was meant to be taken to Lucie… darn, will have to buy more…
***
TOWANDA!!!
Have you ever been to Switzerland?  What should I take Lucie from the US?
Are you good with change?  When did you last decide to make one?