How to run 8 miles:
Break it down.  Run 4 miles away from your house.  Then you have no choice but to run the 4 miles back.
Stats:
Distance – 8 miles
Time – 1:04:40
Average Pace – 8:05 min/mile
Not easy after a little Friday night celebration at Sotto Sotto (313 N Highland Ave NE , Atlanta, GA, 404-523-6678).  Italian-style.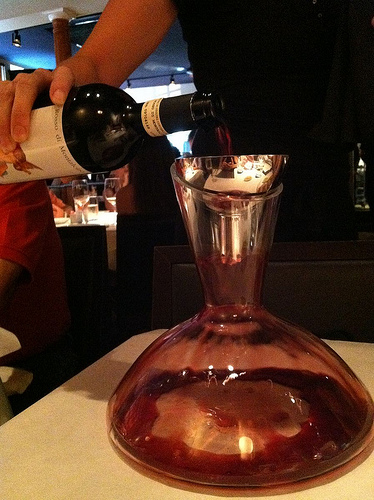 The 2007 Valdicava Rosso di Montalino was incredible.  Tons of licorice up front.  After it had about 30 minutes to open up, the layers came through and revealed a big, complex red that couldn't have paired better with our meal.
The mushroom risotto is life-changing, especially with that wine.  So is the spinach gnocchi.  You spinach-lovers will appreciate the amount of spinach in the gnocchi – it was like they simply rolled up a ball of spinach with some cheese-y, butter-y goodness.  The pappardelle with duck ragu was good… it just couldn't compare to how fantastic the other two dishes were.
My partners-in-crime and I are off to brunch and then the Dekalb Farmer's Market to pick up supplies for a homemade Italian feast tonight!
***
If I had to choose one style of food to eat for the rest of my life, it would be Italian.
What type of cuisine could you never tire of?