Put an egg on it.
Instant breakfast.
Pizza with an egg on it seems to be catching on around San Diego.  I live right by the Italian section of town, and my favorite spot has an amazing brunch pizza.  Complete with an egg on it.  I was craving just such a pizza yesterday and made my own version for Vegas and me.
If an egg on a pizza isn't strange enough for you, try it on a gluten-free, dairy-free cauliflower crust pizza.  It's crazy good.  #VegasApproved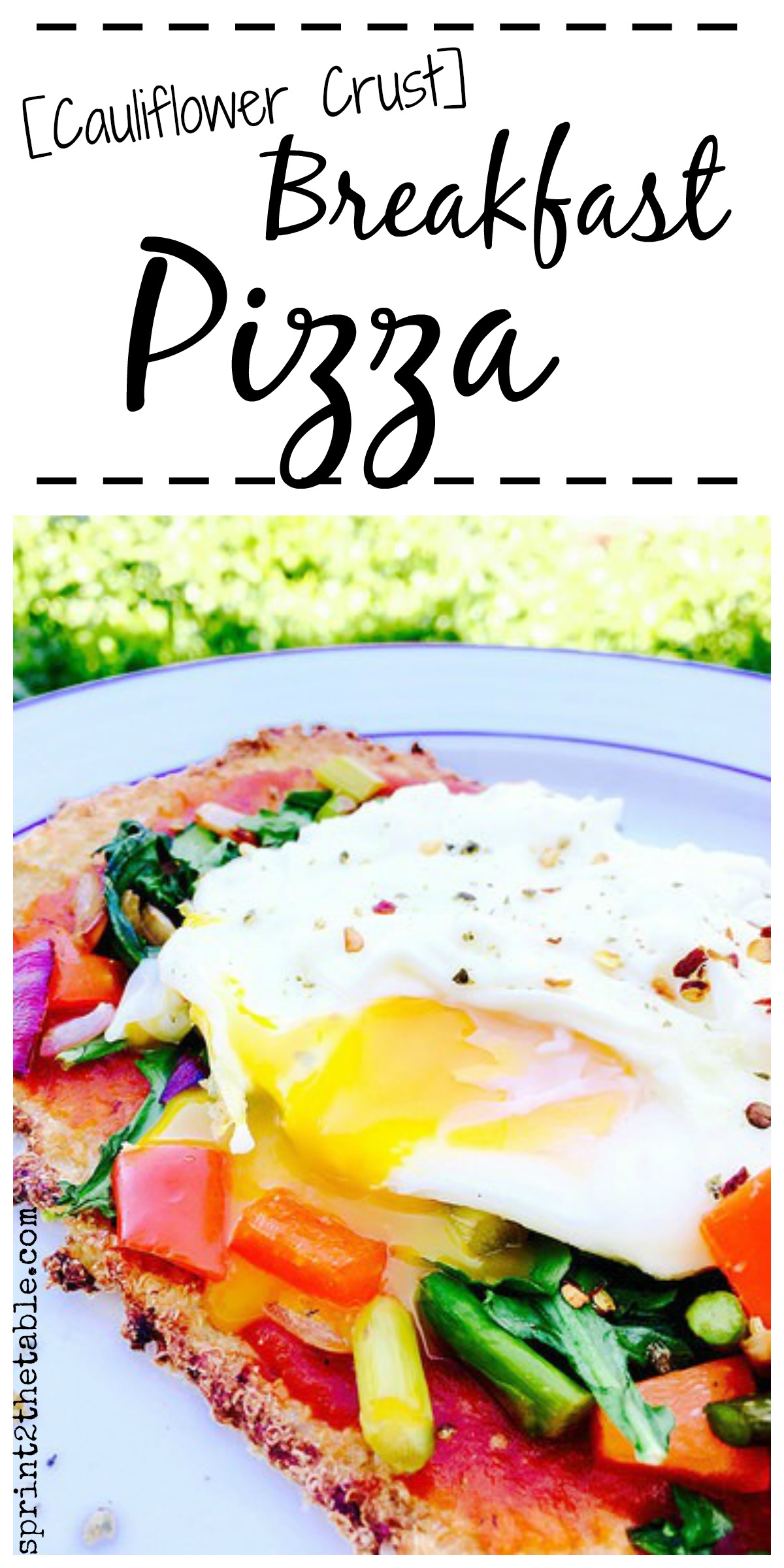 I sautéed red onion, asparagus, and red bell peppers to add this pizza.  At the very end I added arugula and spinach.  I find if you wilt it a bit first it doesn't burn up in the oven.
The crust was left over from this pesto mushroom pizza.  I always make extras to keep on had for a quick "instant" pizza.  They freeze really well!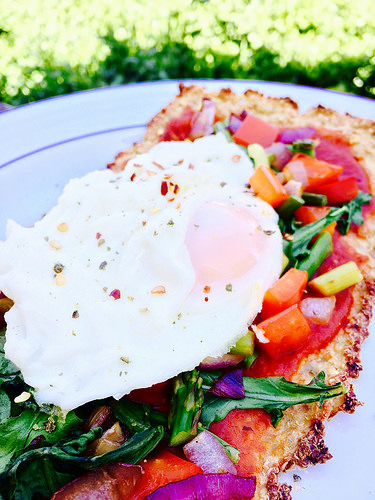 I also cooked the eggs about half way before putting them on the pizzas.  I'm impatient and it's too much to get it even in the over.  Plus, I like to add an extra egg white.  Because protein, bro.
I used marinara sauce on this pie, but it would also be good with pesto.  I meant to grate some cheese over the top… but I completely forgot!  A testament to the stand-alone deliciousness of this creation.  Or my insane schedule this week.
Here's to #yolkporn and brunch!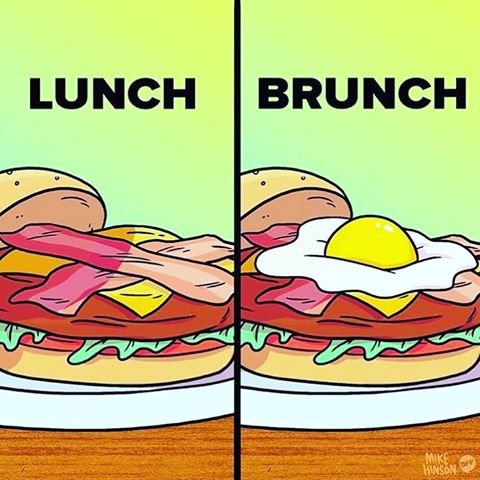 ---

Cauliflower Crust Breakfast Pizza
1/4 C marinara sauce
2 T red onion, diced
1/4 C red bell pepper, diced
1/4 C asparagus, chopped
1/2 C greens
1 egg + 1 egg white
Sautee veggies in a small pan.  Add green when almost done, and cook just until wilted.  In a separate pan, cook egg and eggs white until bottom is just solidified.
Meanwhile, spread sauce evenly over crust.  Top crust with veggies and egg.  Place in oven under broiler until warmed through and egg is cooked to your preference.
Makes 1 serving.
---
How have you enjoyed making co-workers, friends, or family stare with strange but good creations this week? The link up rules can be found here or by clicking on "Strange But Good" in the menu bar above. In short, I want to see what concoctions have earned you weird looks from co-workers, family and friends! Post your Strange But Good creations, grab the logo below for your blog, and link up here.
Remember to use #strangebutgood in any Tweets and Instagrams of your creations. 🙂



***
We take our wine exam tomorrow… so I'm cramming today.  Not much has changed since college.
Are you a believer in putting an egg on anything and everything?
What's your favorite pizza topping?