Vegas and I have been married for 1 year and 2 days.
That's 1 year and 2 days longer than I ever thought I'd be married.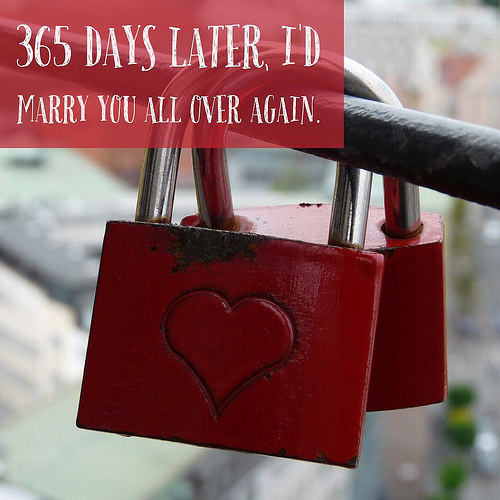 Neither of us ever really wanted to be married… so we make sure to celebrate it regularly!  For our one year anniversary, Vegas surprised Lucie and I with a day trip to Catalina Island.
The days started with an hour boat ride to the island from a port in LA.  One of my favorite things about my wife is that she doesn't do anything half way… she got us tickets in the lounge area which guaranteed us indoor seating and a free beverage.
Once we got to the island, we were greeted with crystal clear water, blue skies, and stunning views.  I couldn't wait to start hiking to the top!
I was excited that it was still decorated from Christmas.  There's something especially neat about palm trees and Christmas trees side by side.
I was ready to go trekking up one of the hiking trails to see the view from the top.  Vegas even agreed to come!  Lucie, despite being from the beautiful mountainous Switzerland, doesn't like to hike.  She elected to hit the beach for a selfie session some photography.
But first, lunch.  We stopped at Bluewater Avalon to enjoy the view while we ate.
Then Vegas and I took off for out hike.  We chose to do the Garden to Sky Trail.  It's a fairly easy 2.4 mile out and back.  We began in the Wrigley Botanical Garden (a $7 entry fee required).  The garden is small, but fun to look around at all of the cactus.
The trip to the top was ~45 mins.  Coming down took just 25.  I'd definitely recommend it for beginners!  There are other way to reach the top and a few add ons to make it longer/tougher.  I can't wait to go back and try more.  The view from the to is stunning.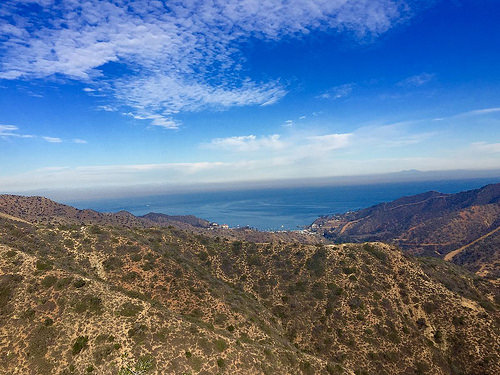 Back at the bottom, we took a beer break and did a little shopping before dinner.
Dinner was quite good.  We found a place near where we needed to bard the ship called Avalon Grill.  It's upscale dining – we shared golden beet hummus, Lucie had roasted chicken, I had a salad and octopus with barley, and Vegas got a steak.  There are pictured, but dessert was the best part so I'll just leave you with this:
Vegas and Lucie passed out on the boat ride back.  I stayed alert to drink champagne watch our things.  It was an incredible anniversary surprise!
The next morning I was excited to make Lucie her first waffle ever (?!).  I went with the Red Velvet Protein Waffle recipe I created for Vegas about this time at year.  Vegas – determined to live it up on the last day before our diet – elected to have a GIANT cinnamon roll she bought on Catalina.
We hit the gym, ran some errands, got our nails done… and then it was time to take Lucie to the airport.  I can't believe how fast 2 weeks flew by!  We never seem to have enough time.
Until next time…
***
Today is day 1 of the new year, new us diet.  More Wednesday…
How did you spend your first anniversary?
Do you prefer hiking or the beach?