I'd totally vote Captain Obvious into office.
You know you've wanted to do the same.
If you are friends with me on Facebook or have seen a few recent blog posts, you know I am outraged by this race.  It's ridiculous.  Leading the country is not a freaking reality show.
Captain Obvious has announced he is joining the race for president by (literally… Forrest Gump-style) running across the country.  Not to be outdone of a certain reality TV star, he threw his hat into the ring via a TV ad while running on a treadmill.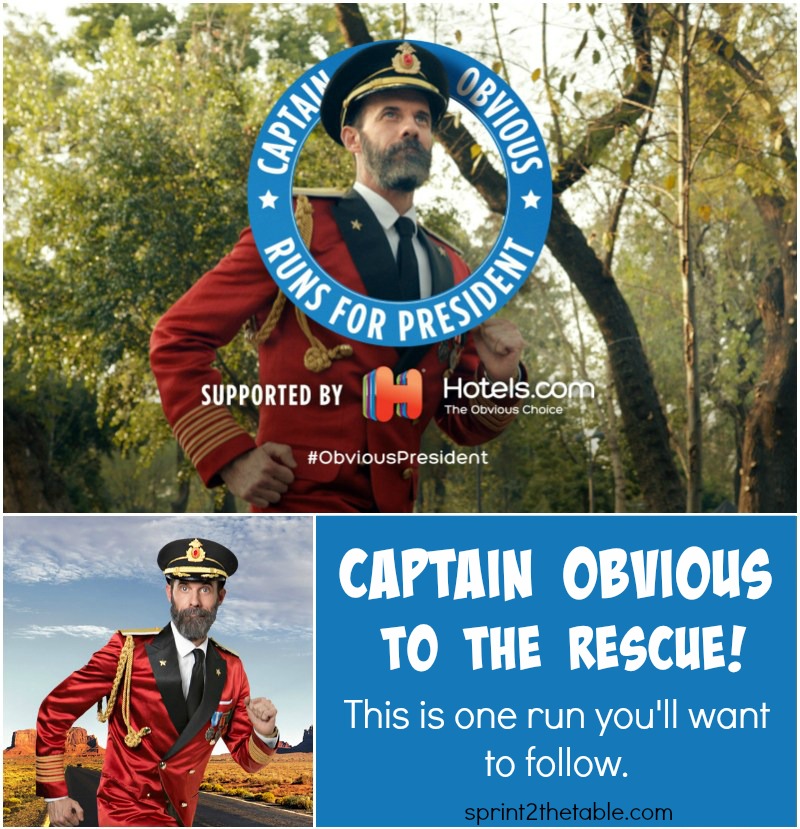 Given the choices, I'll take the fitness nut.  At least running all the way across the U.S. is good way to guarantee he's in touch with what's going on.  Maybe.  At the very least, he's fit enough to go to the mat with Trump any bullies.  Ahem.
I've seen the other candidates, and I know I'm fit for the job. They don't seem very fit at all."

– Captain Obvious
At the very least, Captain Obvious is providing me a little comic relief.
Between now and the election in November, Captain Obvious will be sharing his experiences via Twitter, additional TV spots and a his website.
My favorite part is that at CaptainObviousRunsForPresident.com, you can follow his progress and watch 51 different videos made for each of the states and Washington D.C.  Find out what Captain Obvious has to say about my home state of Georgia. His Large Mouth Bass research may not be completely right… but I've never actually fished.  
But you HAVE to watch the Nevada one.  What happens in Vegas…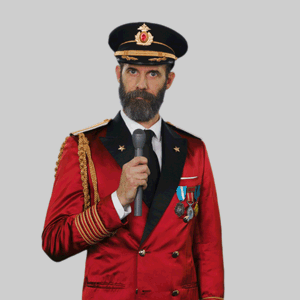 His Super PAC is Hotels(dot)com.  They believe in simplicity as much as he does – and he'll need a place to sleep at night.  They'll be providing him with running shoes, socks, shorts and everything else he needs for his run.  Hotels(dot)com sees the presidential race as a creative opportunity to utilize Captain Obvious as a way to be a part of, share in the broader cultural experience and to engage.  Run, Obvious, run!
Better than throwing money at more annoying ads, you can donate to a good cause via the site – St. Jude Children's Research Hospital, The American Cancer Society, and American Diabetes Association are all included.
Check out Captain Obvious as he live-tweets the upcoming presidential debates too!

***
Speaking of… I need to book some marvelous hotels for THAILAND!
What did Captain Obvious have to say about your state?
Are you already OVER this election?  Of, if you're abroad, do you think the US is nuts?