I'm starving.
Thank you, incessant cardio. 
I began my day meeting a new client, then I had to go to Whole Foods.  There was one right next door to my meeting… I couldn't help myself.
It was a new-to-me location, so I wandered aimlessly for a good while taking pics of fun things like sparkling wine in a can.  I miiiiiight have purchased a 4-pack.  Curiosity killed the cat.
But the cardio.  I did it.  I've done cardio every single day for two weeks.  I got a new trainer and am trying – some days more successfully than others – to clean up my diet.  (Ignore the afore mentioned bubbly.)  
Views like this make it a little more fun to run.  It's "May Grey" in San Diego.  That means that 90% of the month is cloudy.  Same thing in June (June Gloom).  However, it makes for a nice, cool run.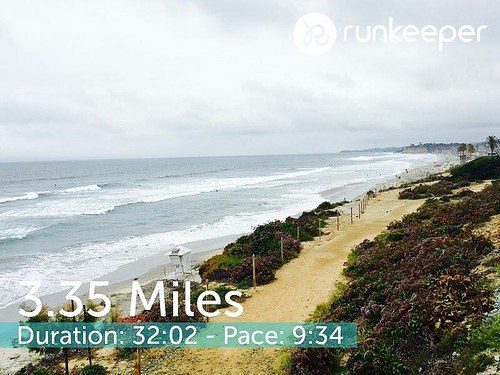 And then I did another 30 mins at the gym on the elliptical, followed by weights with my trainer.  BOOM.
---
So here's what I ate with all that cardio.  Read on and link up to Jenn's WIAW baby at the bottom!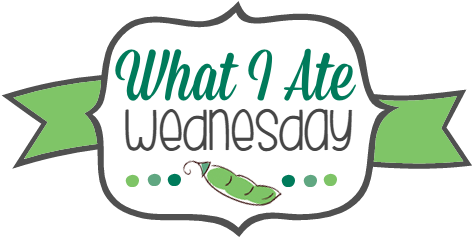 ---
Breakfast:
The usual morning cocktail followed by the gelatin gummy gelatin I mentioned last week.
Some days you just crave simple.  Runny egg + egg whites with smashed avocado toast.  Plus coffee x2.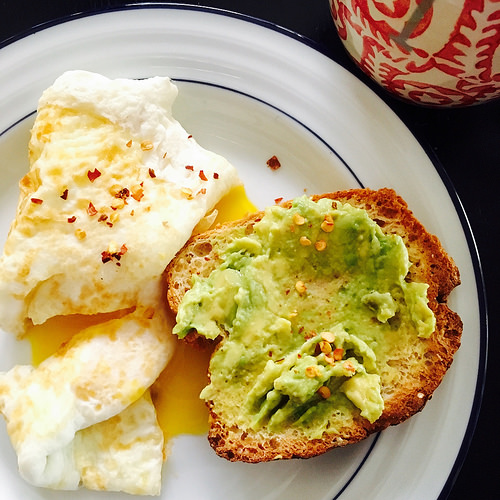 P.S. Smashed avocado with curry powder is delicious.
Lunch:
Leftovers from the weekend's dinner party.  Salmon skewers and a salad.  Side of unpictured crackers.
Psssst… speaking of that dinner party, did you see the Baked Greek Feta I made?  So good it got me to blog on a Tuesday. 😉
Snack:
Post-run Quest bar in the car.  I was driving and eating on the way to the gym, so you only get a wrapper pic.  I'd left it in the car all day, so those white chocolate chunks were nice and melty.
Dinner:
Have I mentioned we got a grill?  I love having it.  Especially because Vegas is the one who uses it. 😉
Oh, and remember when I said I order everything on Amazon?  That's where we got the grill (super on sale, btw).
Dessert:
I love making healthy dessert bowls.  Zucchini Bread flavor is one of my standards.  It's just shredded zucchini, Greek yogurt, About Time's peanut butter nighttime recovery casein, and cinnamon. Topped with cocoa fluff (coconut flour and cocoa powder mixed with water and Stevia), Legendary Foods pecan pie nut butter, chia seeds, and hemp hearts.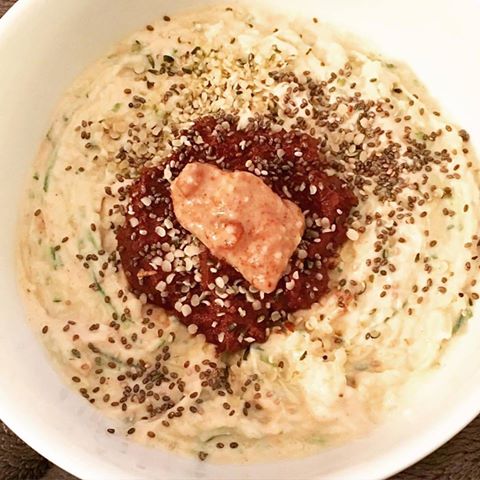 ---


***
I'm probably going to grab another snack.  #hangry… #rungry… is that a thing?
Are you a cardio fan?  I'd rather lift all day long.
Canned wine.  Would you try it?  I shall report back.