Today is an adventure.
In more ways than one…
The focus of this particular adventure is a #strangebutgood soup.  The recipe for this spicy Butternut Squash-Apple Soup can be found on my beautiful Swiss friend Lucie's blog.  The soup is delicious… but even better when done as a guest post for a bad ass blonde!
It's sweet.  It's spicy.  It's everything you never knew you always wanted.  Just like my date last night. #twss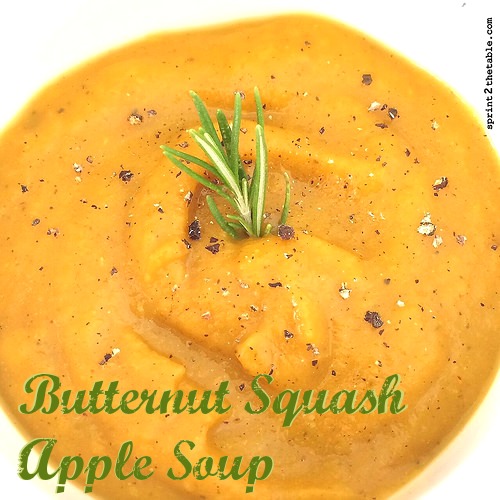 Check out Lucie's blog for the recipe and my witty prose, then join the link par-tay below!
____________________________________________________________________
How have you enjoyed making co-workers, friends, or family stare with strange but good creations this week? The link up rules can be found here or by clicking on "Strange But Good" in the menu bar above. In short, I want to see what concoctions have earned you weird looks from co-workers, family and friends! Post your Strange But Good creations, grab the logo below for your blog, and link up here.
Remember to use #strangebutgood in any Tweets and Instagrams of your creations. 🙂



***
It is SO COLD.  I'm eating soup with mittens on.
What's your favorite butternut creation?
What do you eat when it's freezing outside?