This is  week of firsts.
Well, one big one…
I'm going to Vegas for the first time! It's also my first time playing in a softball World Series (the reason for the trip).  And I play first base!  It's going to be a marvelous week.
I have a couple of fun things planned for the blog while I'm gone (stay tuned for an awesome giveaway Wednesday!).  Today is the first treat – my friend Kenny and I met in grad school.  As class clowns devastatingly beautiful straight A students, we were instant friends. 😉
Kenny came to me asking for help with a sugar addiction and I instantly identified with the struggle.  If you've been reading for a while (or since last week), you might have noticed I have a ridiculous sweet tooth myself.  I've posted tips I use for managing it: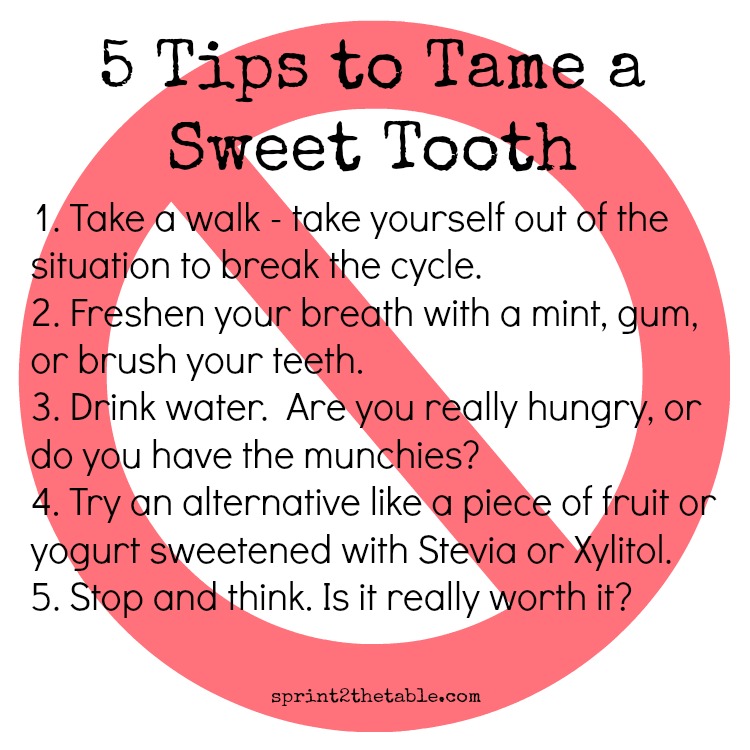 Another BIG tip is accountability.  Tell someone who can help you.  For me, having trainers and gym friends helps a lot… and so does blogging!  It's a great way to interact with like-minded people.  YOU inspire me everyday with your creative ideas, dedication to health, and supportive comments.
Which brings me back to Kenny.  He's asking for your help as well – both for accountability and support.  Today mark the first in a series he will be doing on his journey to breaking his sugar addiction.  Read on for his story!
_____________________________________________________________________________
Kenny here.  As one of Laura's favorite man friends, and her potential future husband (at least that's what I keep telling myself), I am truly honored to become a guest blogger on Sprint 2 the Table!  The idea came recently when Laura and I were discussing my massive sugar addiction.
(Editor's note: I will only marry Kenny if he agrees to quit cheating on me with Tori.)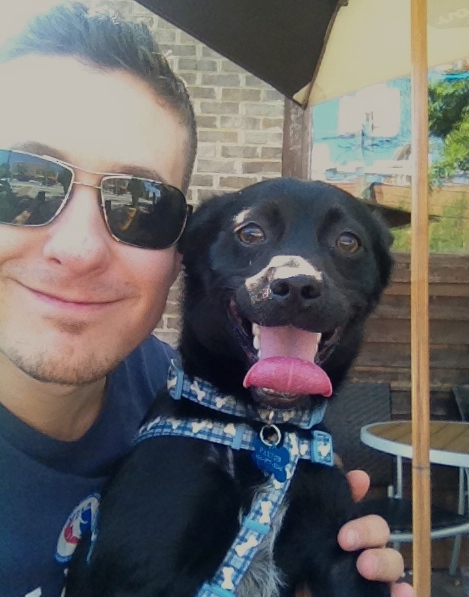 Basically, the only things I love more than Laura herself are chocolate ice cream, M&Ms, and my puppy Paxton Amos (yes, he is named after Goddess Tori).  And the former two, in extremes, are really bad for my future six-pack.  I absolutely LOVE desserts and chocolate.  The problem is, I am tempted throughout the entire day – when I'm at Starbucks deciding between green tea and a salted caramel mocha; when I'm at dinner with friends and they all want to move the party to the local frozen yogurt shop; or when I'm on my way home, and the Ben & Jerry's ice cream is screaming my name from the Publix near my house.
Nearly each time, I give into the temptation, and once I start, I have trouble stopping.  I don't just eat a handful of M&Ms … I'll eat an entire king-size bag (at least) sprinkled over an entire pint of ice cream.  I really take these things to extremes!  (Editor's note: Extreme.  Much like your love for Tori.  She is breaking us apart!)
To make matters worse, I am one of those people who have started and stopped fitness and diet routines, over and over and over again, for about 14 years.  My issue is not just an addiction to sugar, but a lack of trust in myself that I can beat the cycle after SO many failed attempts!
How am I ever going to look like my fitness hero Joe Manganiello if I do not get this addiction under control??  I'm 32 years old, and the time has come to get this down once and for all.
So, here is where Sprint 2 the Table comes in, because I need Laura's help and the public to hold me accountable.  We heard that it takes 21 days to form a new habit (there are various opinions on this, but 21 seems like a good starting point).  As an initial but very important step to achieving all of my fitness and nutritional goals, can I at least cut out the bad sugar for 21 days, and then see how I feel?  This seems like a pretty manageable goal, doesn't it?
My guest blogging over the next few weeks will focus on this 21 campaign – in particular, the techniques, thought processes, and mindsets I learn to help me break my sugar habit once and for all.  How will I deal with sudden cravings, especially during Halloween month?  What happens if my friends are all chowing down dessert around me?  What am I doing differently this time, unlike all the previous times I've tried to cut back on sugar?  If I do good job for 21 days, then what's next?  What are both the physical and mental aspects I am learning to make this work?
With Laura's help, the accountability of blogging, and your feedback, I hope to make this a great learning experience for all of us.  And Laura has me off to a great start – I'm already on Day 5, and so far so good.  More details to come…
***
I hope we can help Kenny (and each other!) during this holiday season.  I know I'll be reflecting on this as I try to enjoy all Vegas has to offer in a (mostly) responsible way.
Does anyone have words of wisdom for Kenny?  
How do keep the sweet tooth in check?