These Bourbon Pumpkin Protein Balls have all the warm spices you love in a pumpkin pie, but keep it more-or-less clean to satisfy your pumpkin-loving  sweet tooth in a healthier way.
As soon as I saw Lindsay's Bourbon Banana Bread Bites, I knew I needed to make these as bourbon balls.  I had to do a protein version… because it's me.
I'm a big fan of boozing up my sweets.  Whiskey Bacon Brownies, Bourbon Chocolate Chip Cookies, Gran Marnier Cranberry Cookies… and now Bourbon Pumpkin Protein Balls.  Why not refuel and take the edge off at the same time?
Bourbon.  It's not just for drinking.  Though I recommend drinking it too.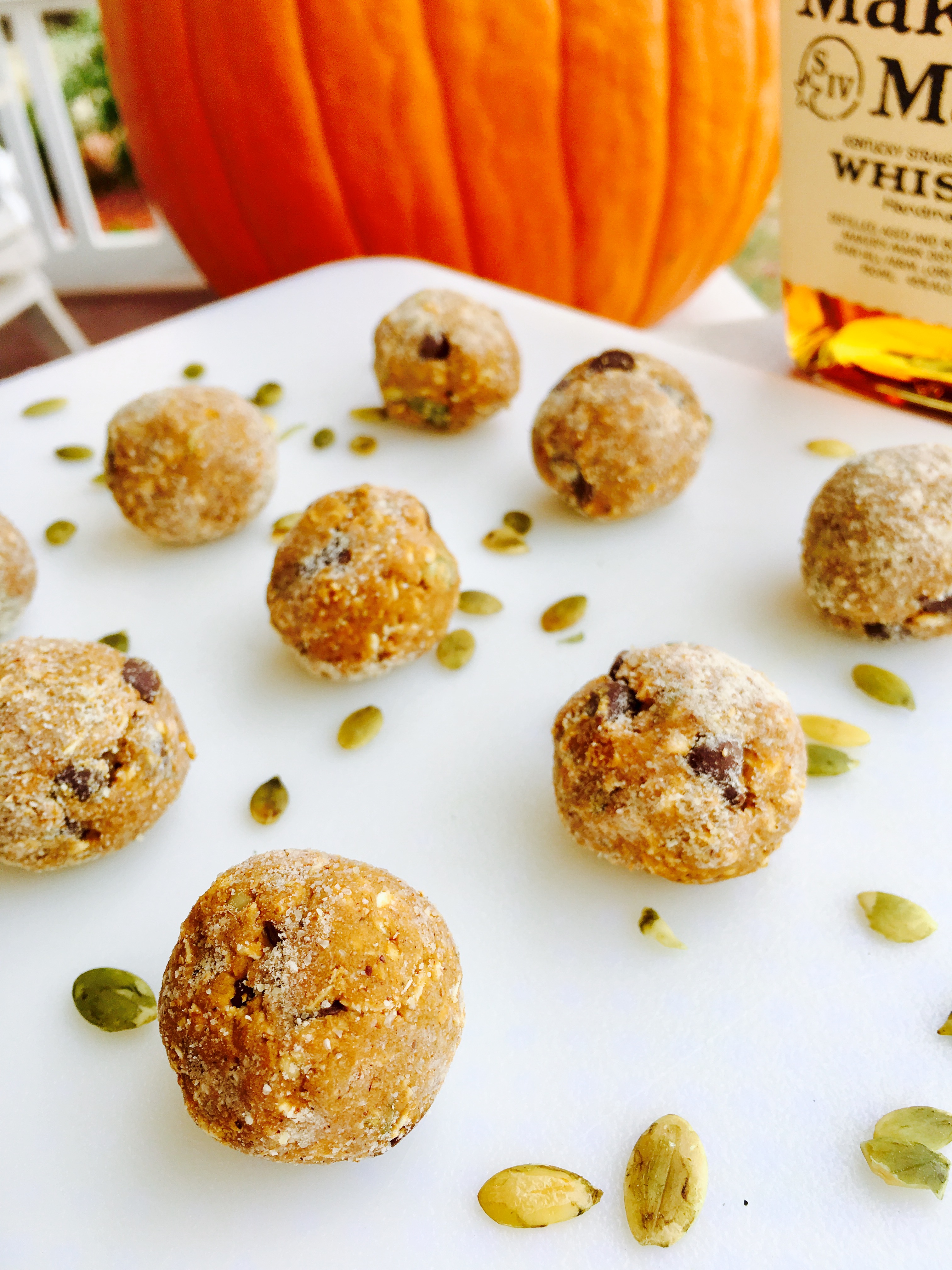 You can make a batch of these in under 10 minutes and store them in your freezer to enjoy after a workout or – if you're like me – to quench an insatiable sweet tooth.
I used Farmer Direct Co-op Oats, Equal Exchange chocolate chips, and Growing Naturals Rice Protein.  These are some of my favorite products because they are all organic, non-GMO products.  Farmer Direct and Equal Exchange are also fair trade cooperatives.  Yeah, yeah… sometimes I get a little hippie.  I blame California.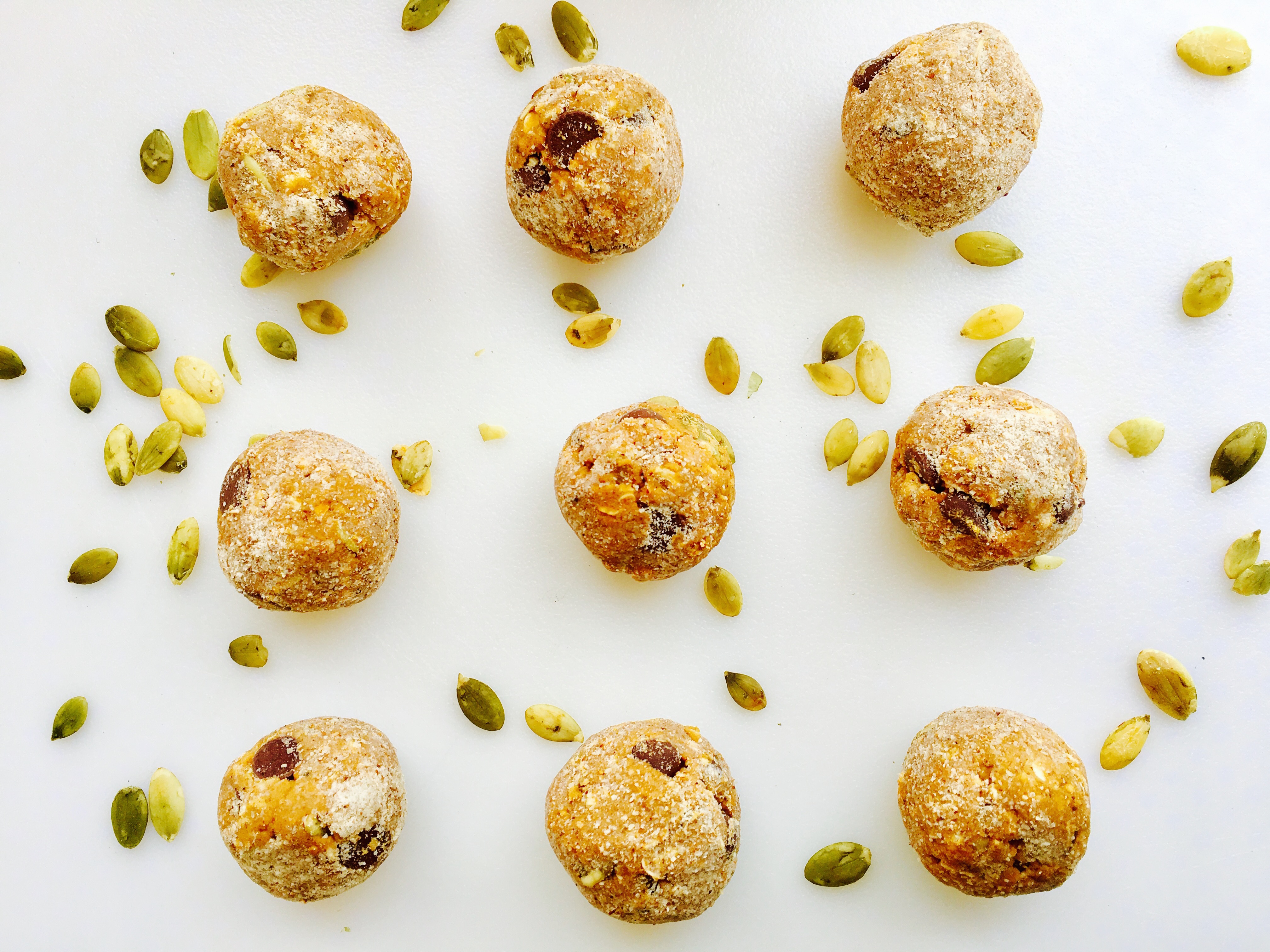 These balls feel like a treat, but this vegan recipe offers a healthy dose of protein and fiber that you can feel good about!  And who doesn't want to feel good about their balls?  😉
---

Bourbon Pumpkin Protein Balls
Add everything except the coconut flour to a mixing bowl and stir to combine (or use your hands… just make sure to wash first!).  If mixture it too runny, add a bit of coconut flour.
Roll dough into balls, then lightly roll each in the coconut flour to coat.  Place on a parchment-lined cookie sheet.
Freeze for at least 20 minutes to set.  Store uneaten balls in an airtight container in the freezer.
Makes 10 balls.

***
I'm using these to toast my amazing mamma.  Yesterday was her birthday!  Happy Birthday Mom!
Have you ever made protein or energy balls?
What's your favorite boozy recipe?