Because breakfast is the most important meal of the day…
I bring you an antioxidant-rich breakfast bowl!  This RAW Blueberry-Green Tea Bulgur Bowl will help you start the day out right.
Seriously – this thing kept me energized and full until lunch.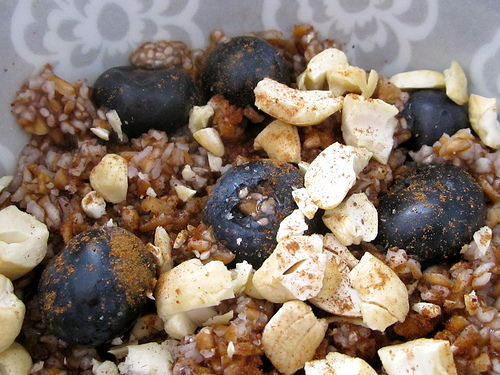 Curious for the recipe?  Click here to check out my guest post today over on A Dash of Meg!
***
I'm headed to the Atlanta Food & Wine Festival this weekend.  Can't wait to recap for you next week!
What are you looking forward to this weekend?
Does Food & wine hold a festival where you live?  I would love to attend the one in Aspen!