My Blends are Strange.
But oh-so-good.
Today I am in Utah for the annual Blend Retreat!  I look forward to this retreat all year… and I feel especially lucky because I get to represent Growing Naturals again this year.  I wish I could share them with everyone (but scroll on down for a sweet freebie offer).  You should all come to Blend next year!  If you can't be there this year, be sure to follow along on Twitter and Instagram for the live action.
Last year they were a huge hit with the other bloggin' ladies, but here are a few reasons I personally love them:
Reasons I love Growing Naturals:
Not chalky
Great flavor (not fake-tasting)
Super-clean (vegan, soy-free, and gluten-free!)
Low in sodium, sugar, and carbs
Their staff rocks – they are passionate about their product and committed to health!
Growing Naturals truly is my favorite protein to use. I love to use it in all the things!  It's fantastic raw in smoothies like my favorite Mocha Beet Frapp and Carrot Cake Batter Shake, or baked into Plantain Ginger Bread.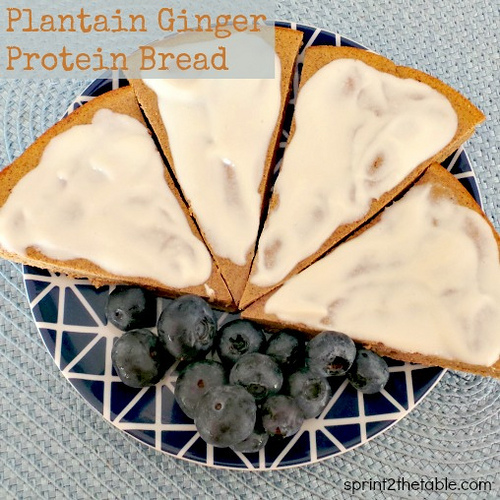 Rather than one of my own #strangebutgood creations this week, I wanted to feature some favorites from my Blends who use Growing Naturals!
My "original" Blend, Sarah, is the first blogger I met in real life.  We will miss her this year, but will celebrate her strangeness today with her Strawberry Pineapple Cilantro Smoothie: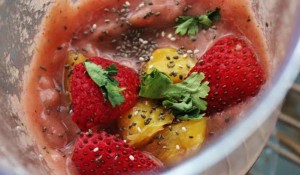 Strange creation #2 comes from a Blend who I basically invited myself to visit… having never met her… in Switzerland!
Lucie is one amazing woman.  I wish she could make it to Blend, but I guess coming from Europe would be a little pricey.  Instead, we should all make her Green Protein Pancakes in her honor! 😉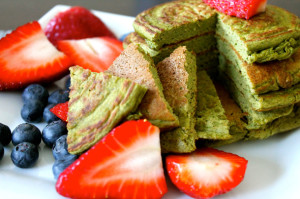 Last (but certainly not least) is a Blend I will get to see tonight!  My brother from another mother, Lindsay!
This lady knows more about fueling with food and gut health than anyone I know.  I'm so glad she's agree to share 3 strange but healthy recipes today!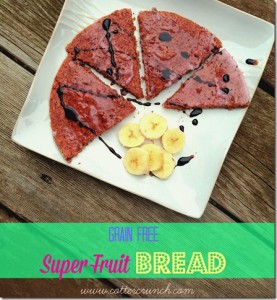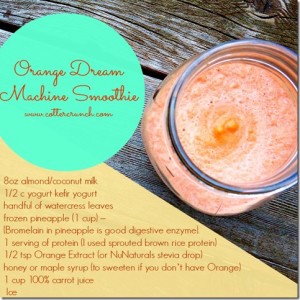 Mexican Chocolate & Walnut Healthy Balls… errr… Bites
I have made these, only I subbed sunflower seeds for the walnuts.  They rocked my balls off.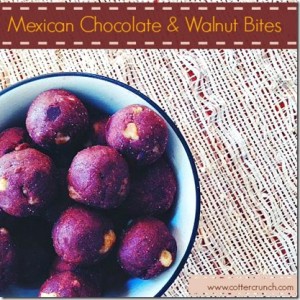 _____________________________________________________________________________________
How have you enjoyed making co-workers, friends, or family stare with strange but good creations this week? The link up rules can be found here or by clicking on "Strange But Good" in the menu bar above. In short, I want to see what concoctions have earned you weird looks from co-workers, family and friends! Post your Strange But Good creations, grab the logo below for your blog, and link up here.
If you're not a blogger, you can still share your recipes on Instagram with the #strangebutgood hashtag.
Remember to use #strangebutgood in any Tweets and Instagrams of your creations. 🙂



***
Want to try Growing Naturals for yourself?  Sign up to be a Growing Groupie and enter discount code sprint2thetable at checkout for a free bottle of Simply Soapberry (their natural laundry detergent) and a free 1lb container of protein powder. Offer expires 09/06/2014.
What is your favorite protein powder recipe?  
What was the last recipe you tried from a Blend?  (Blend = Blogger + Friend)