I should probably stop celebrating my birthday now.
But at 32 I'm just not that mature yet.
Vegas had an amazing surprise planned for me on my birthday… but she didn't wait until the day of to treat me!  And – because I don't think you should stop being treated either – I have a delicious (healthy-ish!) cheesecake dessert giveaway for you at the end of this post.
So.  To begin the birthday celebration we first went to a fabulous dinner on my birthday-eve.  The Patio on Goldfinch  has been on my list to try for a long time.  Vegas picked me up in my freshly washed car (another treat!) and we had a lovely evening out.  How fabulous does this look?!
We started with the Crab and Ahi Tuna Tower.  The crispy wonton on the top made it.  Then I had the braised Spanish Octopus with gigante bean ragout, pork belly, pine nut butter, arugula, and salsa verde… and the heirloom tomato and burrata with asiago cheese crackers, wild rocket arugula, black garlic vinaigrette.  I could choose!  Vegas had the Summer Vegetable Pasta and added chicken.
Then came my first birthday dessert: the Twisted Elvis.  It was shockingly good.  Warm banana bread topped with caramelized banana, pecans, vanilla ice cream, and peanut butter.
I barely slept all night in anticipation of the big mystery birthday surprise Vegas had planned.  I had NO idea what was coming!  To begin, I was woken up with flowers, coffee, a singing candle in a chocolate chip pastry, and a bottle of rye whiskey.  After relaxing in bed with my treats, I was told to dress comfortably for the day's adventure.  Again, NO IDEA what we were doing.
As if that wasn't good enough, I was greeted in the kitchen with a bottle of my favorite sparkling wine from Schramsberg, go-cups, and Elvis.  At this point I was DYING to know what we were doing.
We set out in my (clean) car around 10 am.  Vegas still wasn't giving any hints.  So I tried to relax for the hour long drive… then I saw where we were exiting.  Temecula!  For those of you who aren't familiar, Temecula is the wine capitol of Southern California.
It turns out Vegas had planned a day-long PRIVATE wine tour for us!  In a jeep!  We got to go off-roading through vineyards.  I'm pretty sure this is what my version of heaven looks like.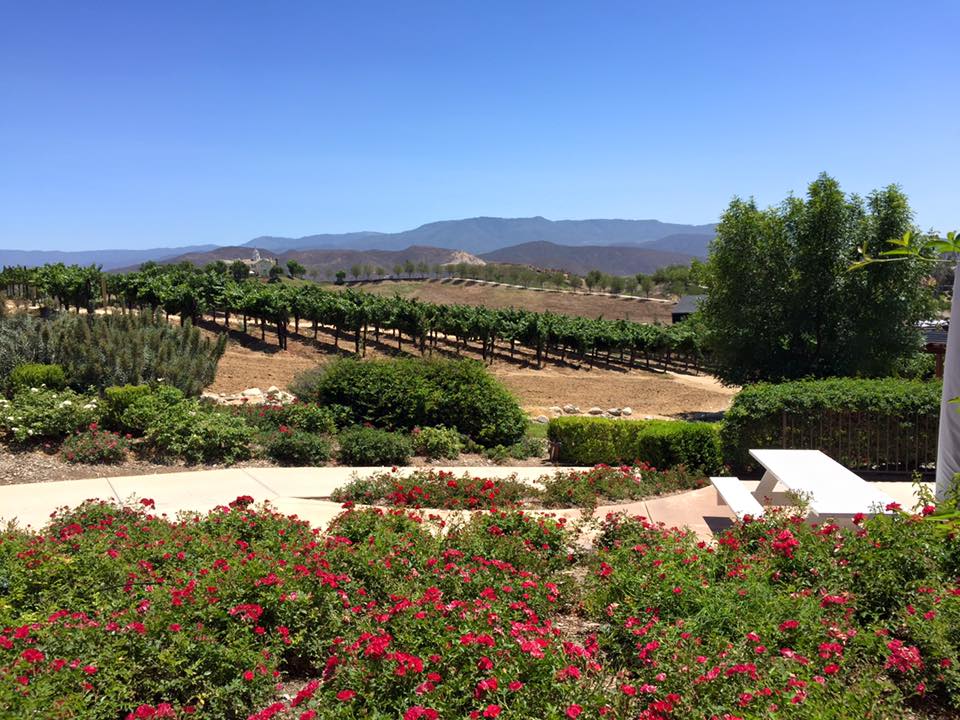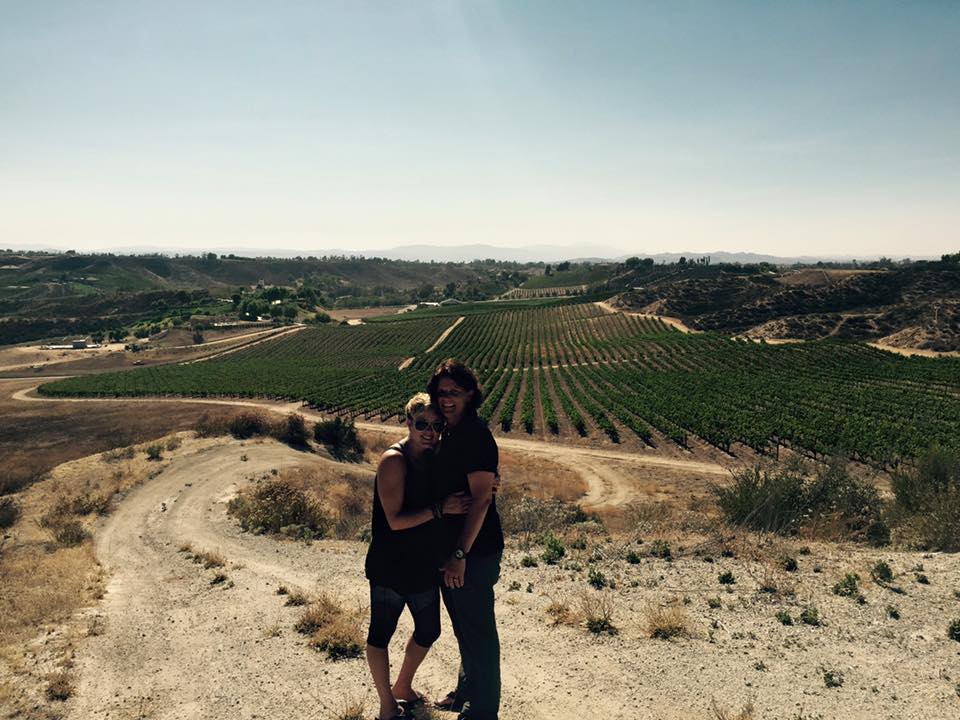 It was literally the best birthday I've ever had.  She even remembered that my birthday is more than a day and woke me up on Friday with these!  I have no idea how she's going to top it next year.
---
In the spirit of stretching out the celebration, I have another gift for you guys: Cheesecake!
My sweet tooth knows no limits so I am forever looking for ways to satisfy it that aren't the Twisted Elvis (not that it wasn't worth it, it just isn't an every day treat).  I picked up a box of the Fiber One Cheesecake Salted Caramel Bars on my last grocery trip.
At just 150 calories, they are the perfect size for an indulgent treat that isn't too bad for you.  I really loved the graham cracker layer on the bottom.  It totally made the cheesecake… well, that and the fabulous salted caramel goodness running through the center of the creamy treat.  Sweet and salty really is the best combo.
I have a giveaway for you to try them out too, but in case you don't win you can use these coupons to save when you  give them a try!  You can choose from Salted Caramel and Strawberry flavors.
I love the salted caramel with a cup of coffee for breakfast.  It was a fun way to start the day when I still wanted to birthday-treat myself but knew I needed to reign it in a bit.
Treat Yo Self to Cheesecake Giveaway
Want some extra cash in your PayPal account?  Thanks to the lovely people at Publix & Fiber One, one of you lucky ducks will receive $15 to spend on cheesecake treats!  The $15 goes right to your PayPal.  It doesn't really get batter than that, right?!
All you have to do is click here and tell me how you would use one of the items to fulfill your sweet #CheesecakeInstinct!
Remember when I made that Rainbow Cake last week?  I was commissioned to make one!  Like for money!  How marvelous is that?!
How do you satisfy your sweet tooth?
What is the best birthday you've ever had?