I can walk!
With a little limp.
It's been almost a week since my PRP treatment to regrow a ligament my ankle.  I can't think about running yet, but I can ride a bike!  I've been doing 10 miles at verrrrry low resistance on the old folks bike.  You know the one – with the reclined back lounge chair.  No shame!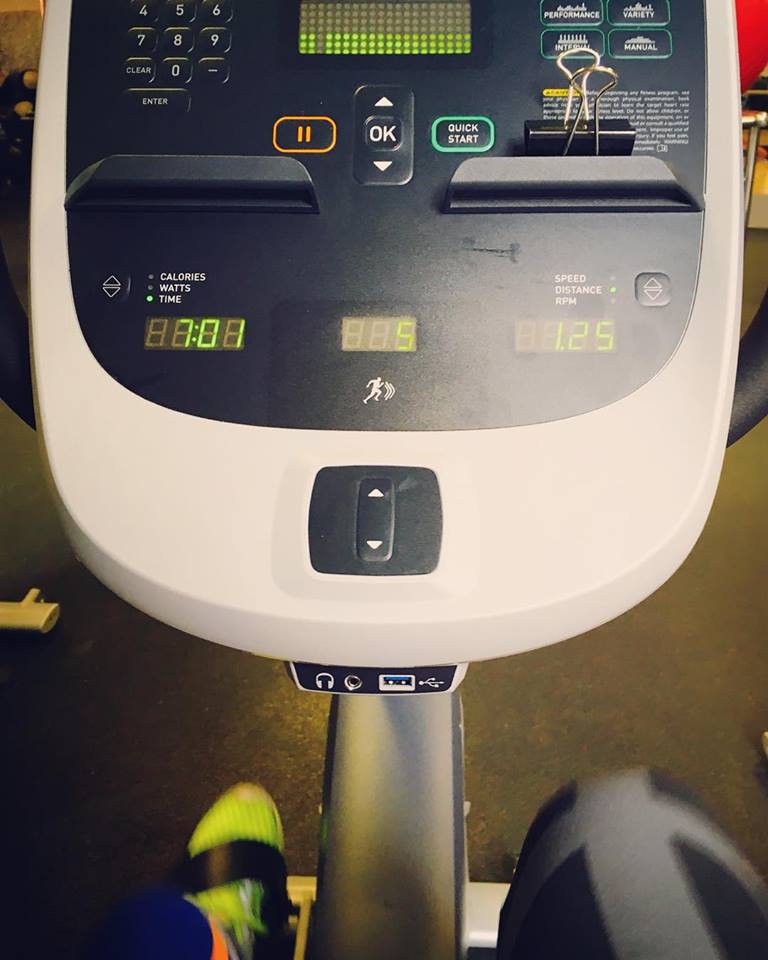 Let's pretend I didn't wear my new Fabletics leggings 4 days in a row.
My problem with cardio – especially easy "recovery" cardio is that it's boring.  How do people stay on these machines for an hour+?!  I've decided there's no shame in playing video poker while I peddle away.  I got second in a tournament yesterday!
I've been doing upper body at the gym too.  I've done shoulder, triceps, chest, biceps on my own.  Yesterday I met my trainer at the meathead gym for back.  I say meathead gym because this was in the parking lot:
WHY does anyone need a car that big?  I can't even imagine how much gas it takes.  See the Range Rover to the left of it?  That's a full-sized Rover and it looks tiny.  How do you even get in it?  They'd have to throw me a rope!
The next car just made me smile.  Check out the license plate.  What do you think the odds are that the diver is a stripper?  Hahaha!
---
Read on for my much healthier day of eats, and join in Jenn's WIAW baby over at Arman's today!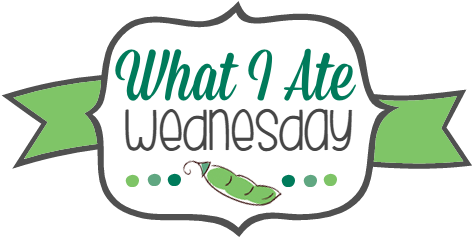 ---
Breakfast:
I had my usual morning cocktail and sludge while I rushed around after waking up late.
Breakfast was a little "meh," but I was running late to get to the gym.  So whatever.
Lunch:
I had a leftovers salad with local greens, grilled chicken, raspberries, and eggplant.  The eggplant I'd roasted in my favorite Stone Beer BBQ Sauce the night before.  If you've never tried that, I highly recommend it.  It was a quick and easy side!
The drink on the side is something I'm experimenting with.  I admitted a few weeks ago that, while it seems like on big party, I've had a lot of change int he past year and it does get to me.  When I read about this Adrenals Mocktial in Ann Marie's guest post Lindsay's blog, I had to check it out.  I'm only on my second day drinking it, so I haven't noticed anything yet… but even if it doesn't work, it's really delicious!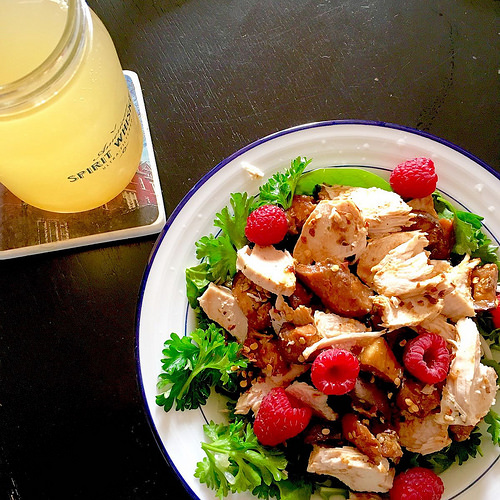 Dinner:
I had a super-productive day.  My long list of errands is complete, I got a library card, took out the trash, and had a great workout.  Vegas is out of town, but I felt like a fancy dinner was in order.
I roasted turbot in the oven with pepper, garlic, onion, and red pepper flakes.  Meanwhile, I grilled red and yellow bell peppers and onion on the stove top with some balsamic.  Lastly, I made a quick spiralized carrot salad that turned out way better than I'd hoped.  Time to do a recipe post!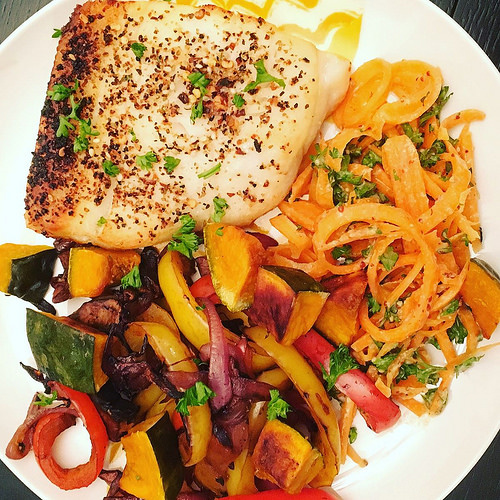 Cheers to romancing yo' self.  (TWSS)
Dessert:
Greek yogurt, chocolate protein powder, and coconut flour.  I topped it with kabocha, peanut flour sauce, cacao nibs, and a little whipped cream.  Because romancing yourself should always end with something sweet. 😉
***
I just heard this quote and wanted to share it: "Love yourself for what your body can do, not what it looks like."
Do you ever make a nice dinner just for you?
Are you an indoor cardio person?  How do you get through it?