The beat goes on…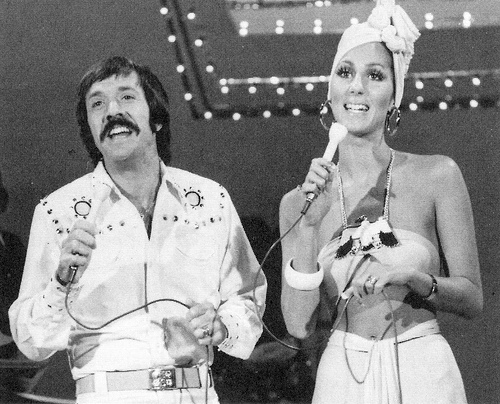 Ok, this post isn't about Sonny & Cher.  You can thank you later when you're humming this song.
I made pesto!  Oil-free, vegan, purple pesto.
With beets.  Don't be scared – it really is good.  I don't even like beets and I loved it.
Why buy beets if I don't even like them?  Because they are really good for you!
Among their long list of benefits:
Beets are high in nitrates, which can increase exercise endurance
are rich in dietary fiber, vitamins and minerals such as: Vitamin C, Niacin (B-3), Pantothenic acid (B-5), Pyridoxine (B-6), carotenoids, iron, manganese, magnesium, potassium, and folates
They are a source of betalains, which provide antioxidant, anti-inflammatory, and detoxification support
They contain two carotenoids, lutein and zeaxanthin, which are unique good for eye health
Betanin pigments from beets have been shown to lessen tumor cell growth and may have other anti-cancer benefits
The secret to making beets taste good is to add distinct flavors to them.  The citrus from the lemon and the sweet nuttiness from the toasted sunflower seeds did a lot to help.  Basil and garlic are, of course, is a great flavors to use in pesto.  The balsamic gave the flavor a last little push over the edge.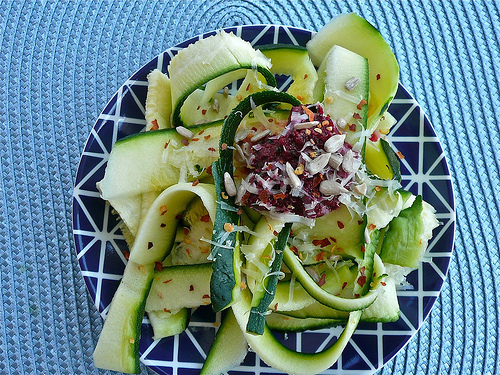 You could also add some goat cheese or nutritional yeast to the mix to further amp up the flavor.  Mine would have included goat cheese… but I planned poorly and used it all in my morning eggs.
For the "pasta" I improvised spiralized zucchini.  Using a cheese slicer.  Who says I don't use all my kitchen gadgets?!
Topped with more sunflower seeds, red pepper flakes, and a tasty new French raw milk cheese: Raclette.
_____________________________________________________________________________________
 
Beet Sunflower Pesto (Oil-Free and Vegan)
2 medium beets (I cheated used packaged, pre-cooked)
~15 large basil leaves
1/4 C toasted sunflower seeds
1 large garlic clove
2 tsp balsamic vinegar
Juice of 1/2 fresh lemon
S+P, to taste
Toast sunflower seeds on stove top (~4-5 mins).  Watch them closely and still as needed for an even toast.  
Place all ingredients in food processor and blend until smooth.
Makes about 1/2 cup.
***
I went back for seconds thirds.  It's also good atop brussels, FYI.
Do you have a favorite non-traditional pesto?
Do you ever eat things just because you know they are beneficial?  Were you successful in making it taste good?